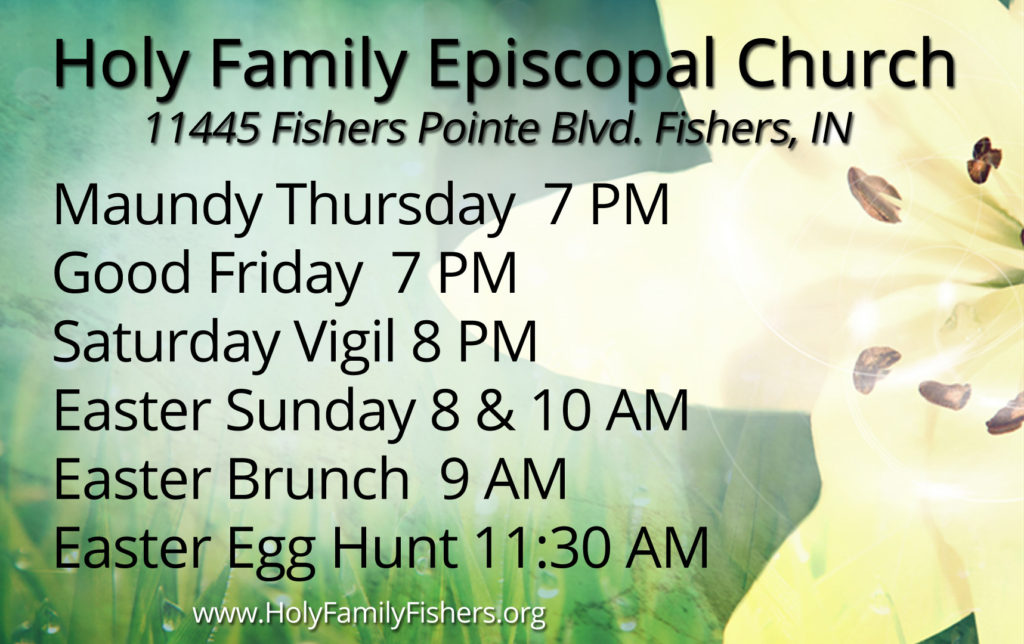 Palm Sunday 3/25: To commemorate Christ's triumphant entry into Jerusalem, we join in a procession at 9 AM with singing and the waving of palm leaves. The reading of the Passion Gospel, with members of the congregation taking the various roles, highlights this service.
Maundy Thursday 3/29: We remember the Last Supper with a service that includes, for those who wish to participate, the washing of each other's feet. Following the service, some members of the congregation maintain an all-night vigil.
Good Friday 3/30: This solemn service commemorates Christ's sacrifice for us on the cross. We are offered the opportunity to venerate the cross in silence.
Easter Vigil 3/31: This Saturday evening service is the first service of Easter. This wonderful service features the lighting of the Paschal candle and the sharing of its light among the congregation, the reading of Scripture that illuminates "God's saving deeds in history," the ringing of bells, and the proclamation that "Christ is risen."
Easter Sunday 4/1: During our regular 8 AM and 10 AM services, we affirm that "the Lord is risen indeed." This service is family-friendly; all are invited to participate. Nursery care is provided for children under the age of three during the 10 AM service.