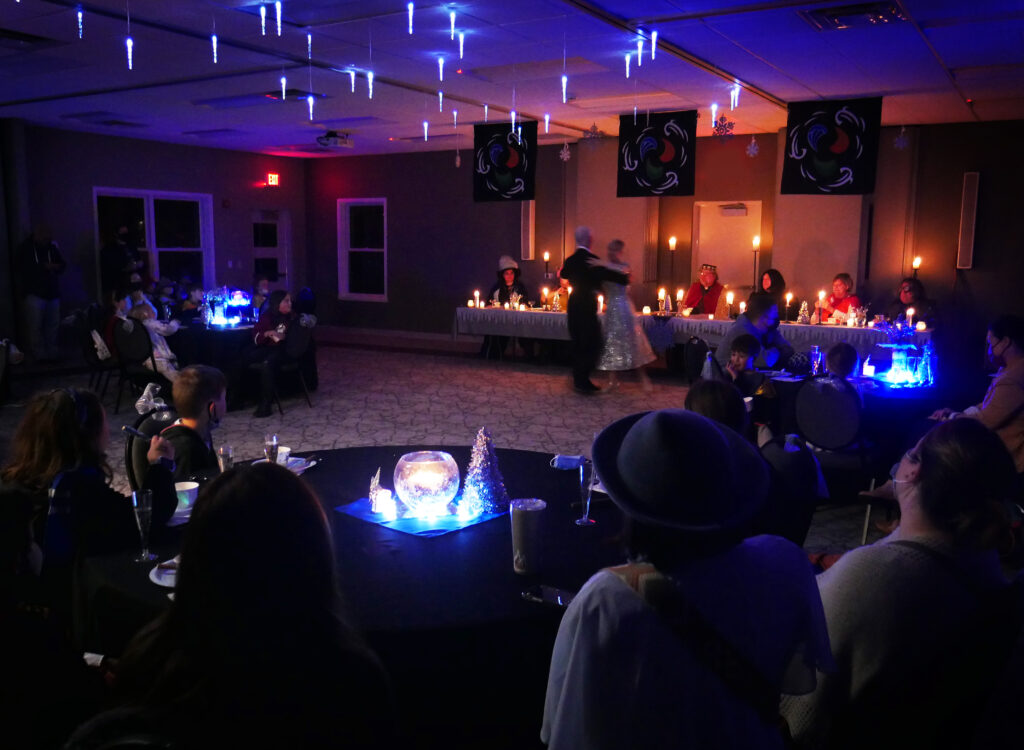 Holy Family held its annual Gospel at Hogwarts event on November 6, 2021. This year the scripture and activities were based on the fourth book and movie in the Harry Potter series called "The Goblet of Fire." At Holy Family, students were sorted into three schools based on the elements of fire, water, and earth. The activities and scripture used throughout the evening, escape-room-style, also followed that theme. Students were challenged to solve puzzles and work together through many tasks including facing a dragon! At the end of the evening, all guests enjoyed Yule Ball refreshments and music in the parish hall. A special dance presentation and waltz lessons were provided by professional dancers. The final comments by Professor Meryl and closing prayer by Dumbledore called upon the Holy Spirit to be with each and every student and guest, that day and always. For more information about this annual ministry event, please contact Children's Ministry Director Jolene Johnston. jjohnston@hfec.org
View more Triwizard Tournament photos HERE.
---
Photos credit: Ruth Everett
On Friday, October 29th, Holy Family hosted its second annual Trunk or Treat. This year's event was held in the parish hall due to rainy weather. Eleven Holy Family households hosted decorated booths for children to trick or treat safely indoors. Great fun was had by all. For more information about Holy Family's events for children, please contact Children's Ministry Director Jolene Johnston.
jjohnston@hfec.org.
View more Trunk or Treat photos HERE.
---