On Sunday, October 4th, Holy Family resumed in-person worship following many months of participating solely in virtual worship through prepared video services. The outdoor services were broadcast over AM radio in the parking lot and featured the blessing of the animals in honor of St. Francis of Assisi. Despite the rain, participants joyously honked their car horns during the sign of peace and waved to maintain social distancing protocols. For more information about worship at Holy Family, please contact Father Bruce Gray.
bgray@hfec.org
For more photos of the 2020
Pet Blessing and outdoor worship, click HERE.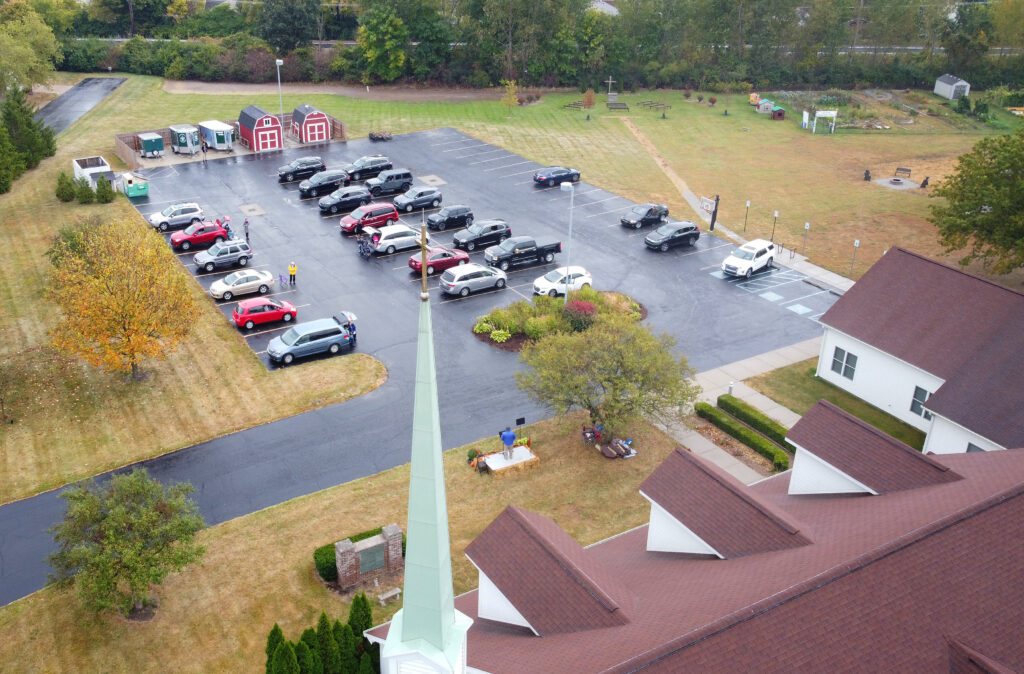 Drone photo courtesy of Stephen Beard
---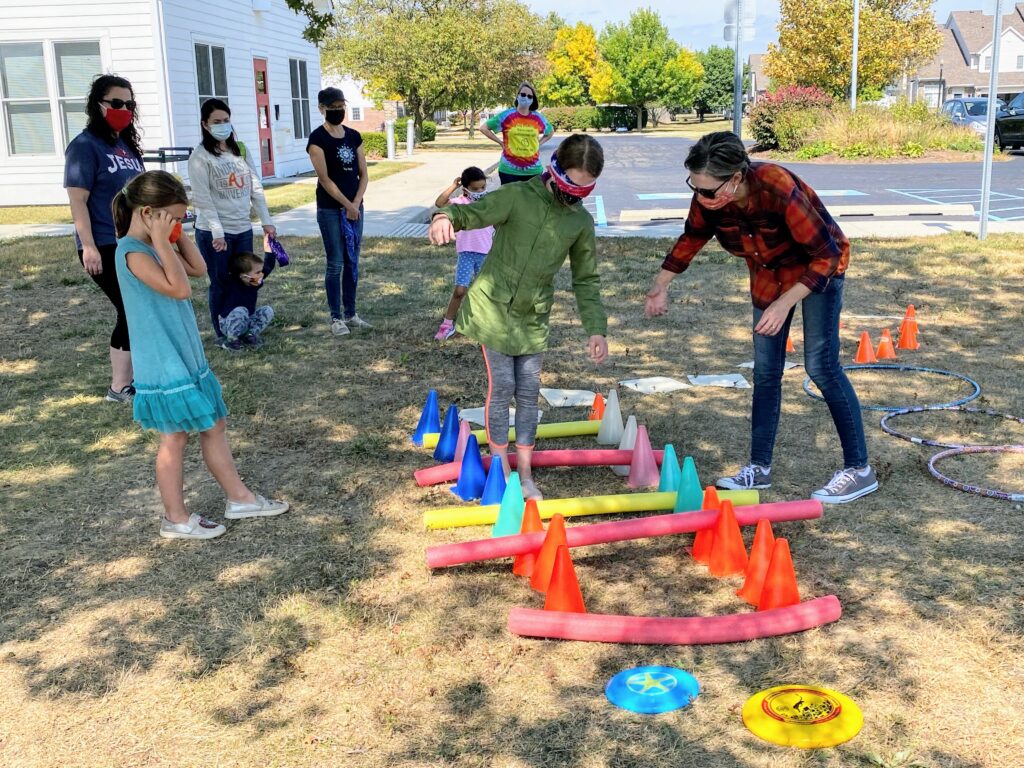 On Sunday, September 25th, children and youth members of Holy Family gathered for outdoor, socially-distanced gatherings of faith, fun, and fellowship. Children and youth each navigated an obstacle course, blind-folded, listening to the careful instructions of a Sunday school classmate or adult. The resulting discussion and prayers focused on the need to listen for God, no matter how difficult, in an ever-changing and anxious world. The youth group also enjoyed a personalized meditation/self-care session by yoga instructor and HFEC member, Greta Wilson. For more information about Christian formation activities at Holy Family, please contact the program directors.
Click HERE for more photos from this event.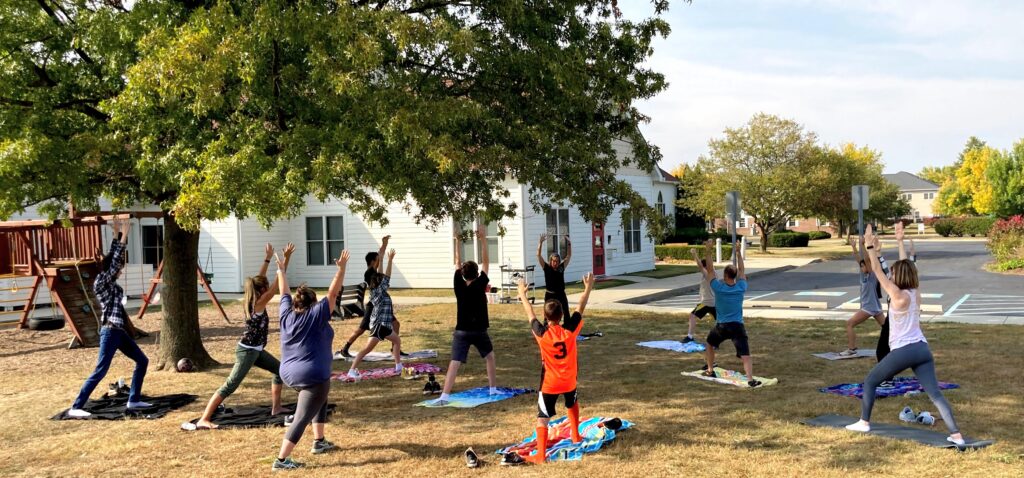 ---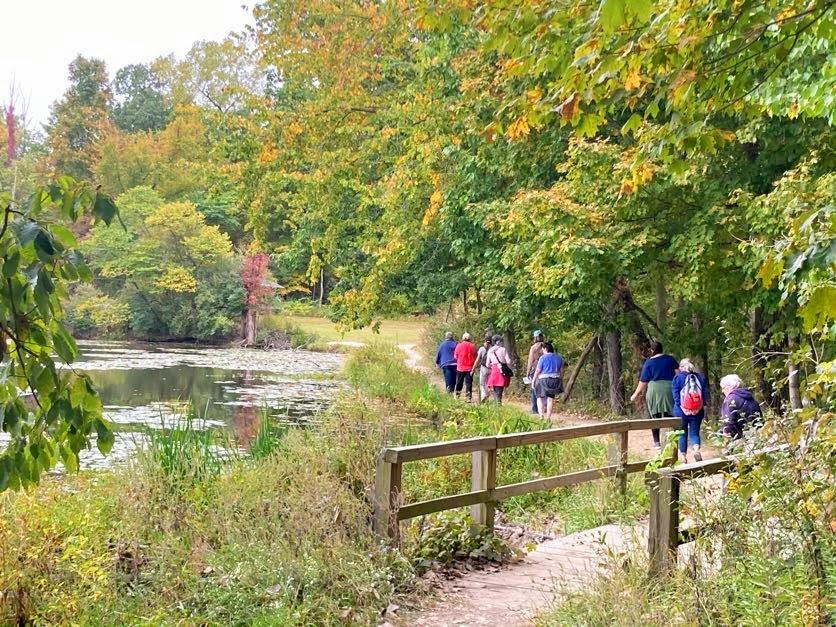 On Saturday, September 26th, members of the Hannah Chapter of Daughters of the King at Holy Family enjoyed a Holy Hike at Fort Harrison State Park led by the chapter's chaplain, The Reverend Cathy Scott. Participants read prayers along the hour-long hike and finished with a socially-distanced picnic and fellowship time. For more information about holy hikes, contact Deacon Cathy.
cscott@hfec.org
Additional photos from the hike
can be found HERE.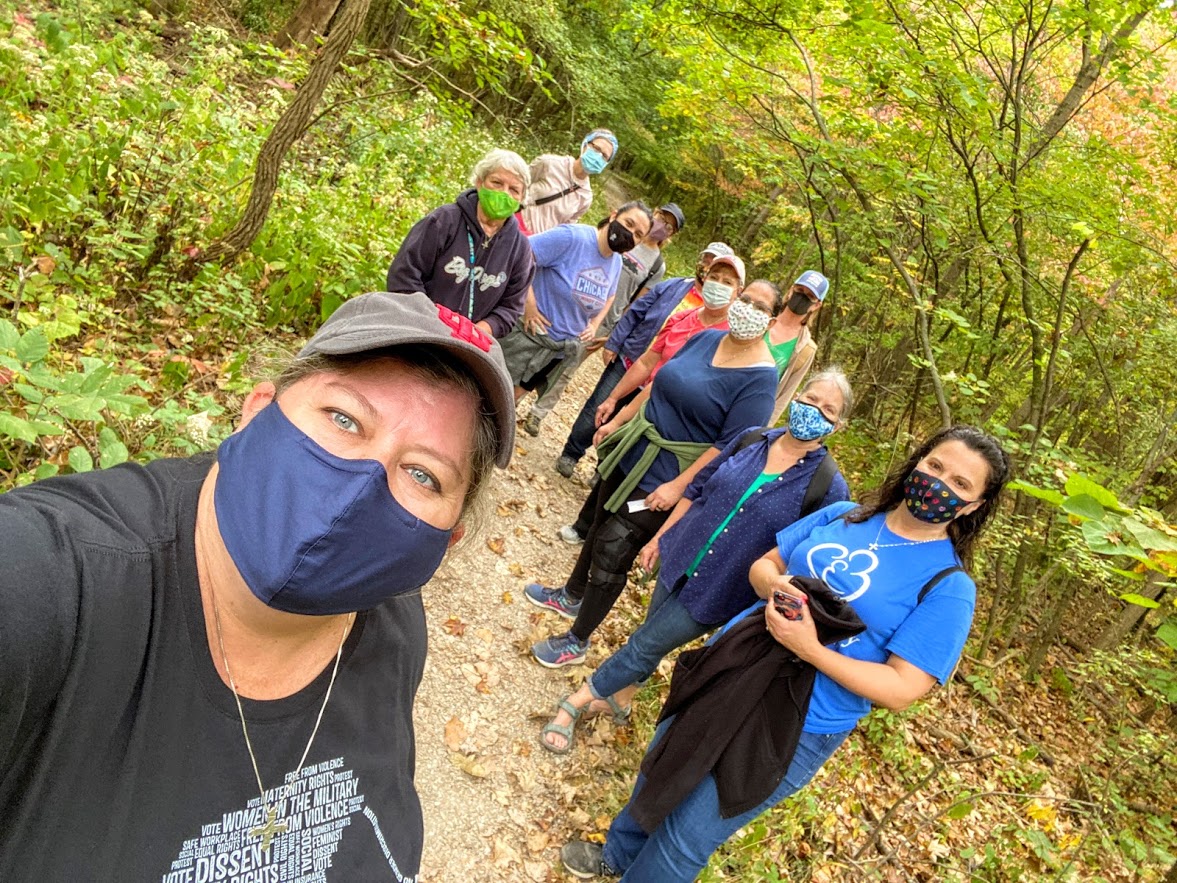 ---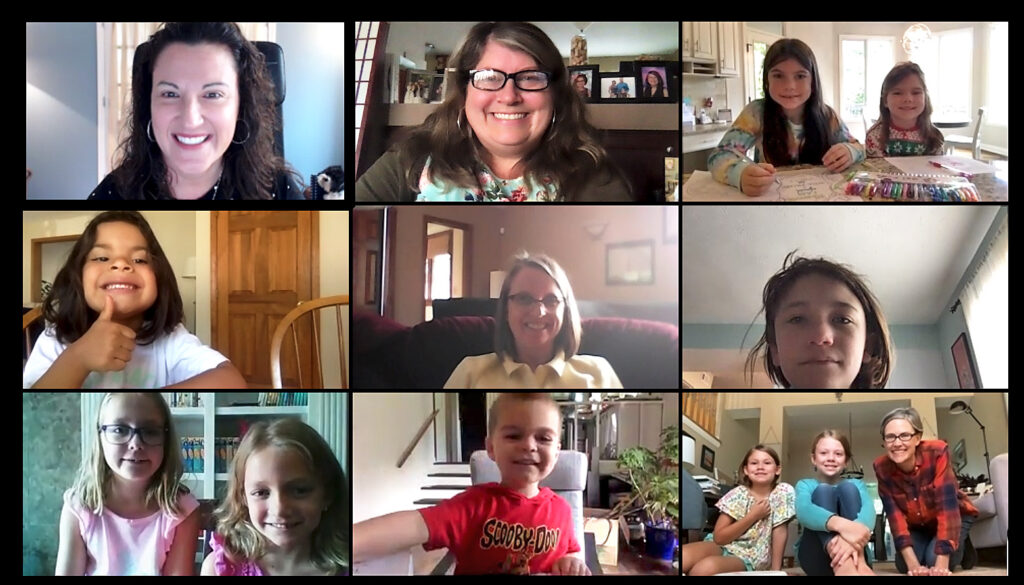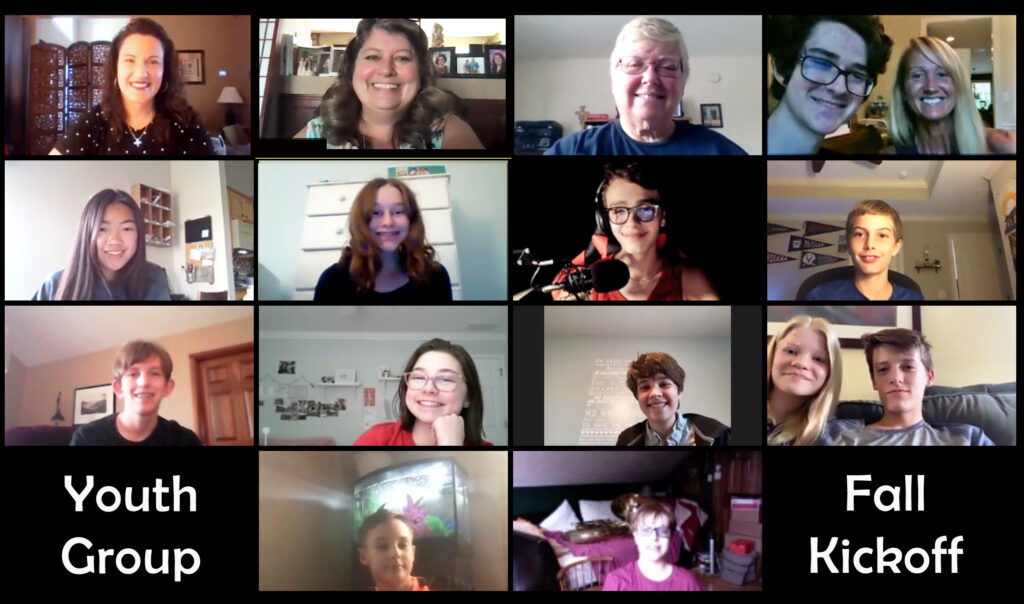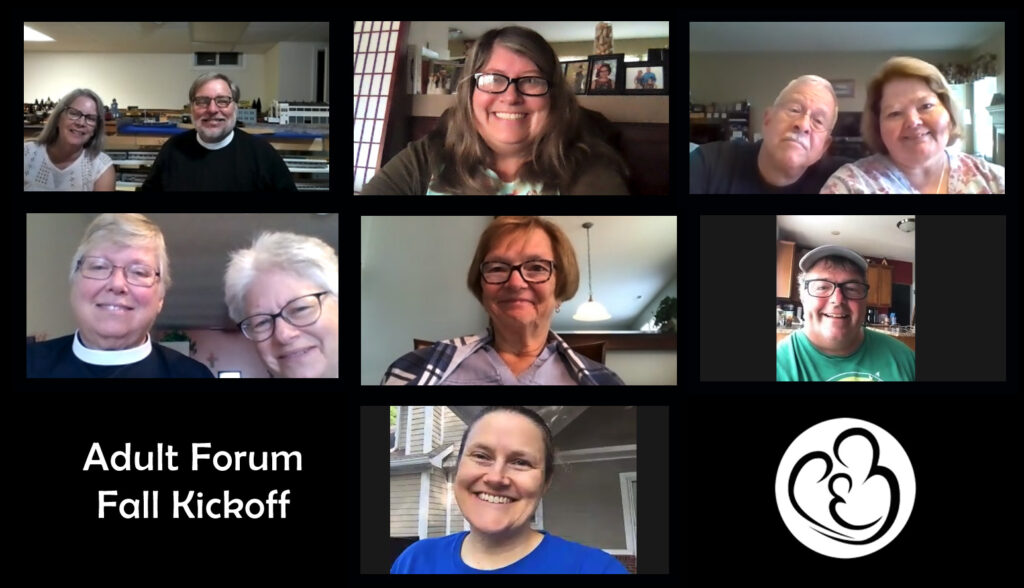 On Sunday, September 13th, all ages of Sunday school/Christian formation classes met online via Zoom to begin the fall semester. For more information regarding upcoming virtual meetings and in-person gatherings, please contact Jolene Johnston at
jjohnston@hfec.org
or see the Holy Family
newsletter
.
---