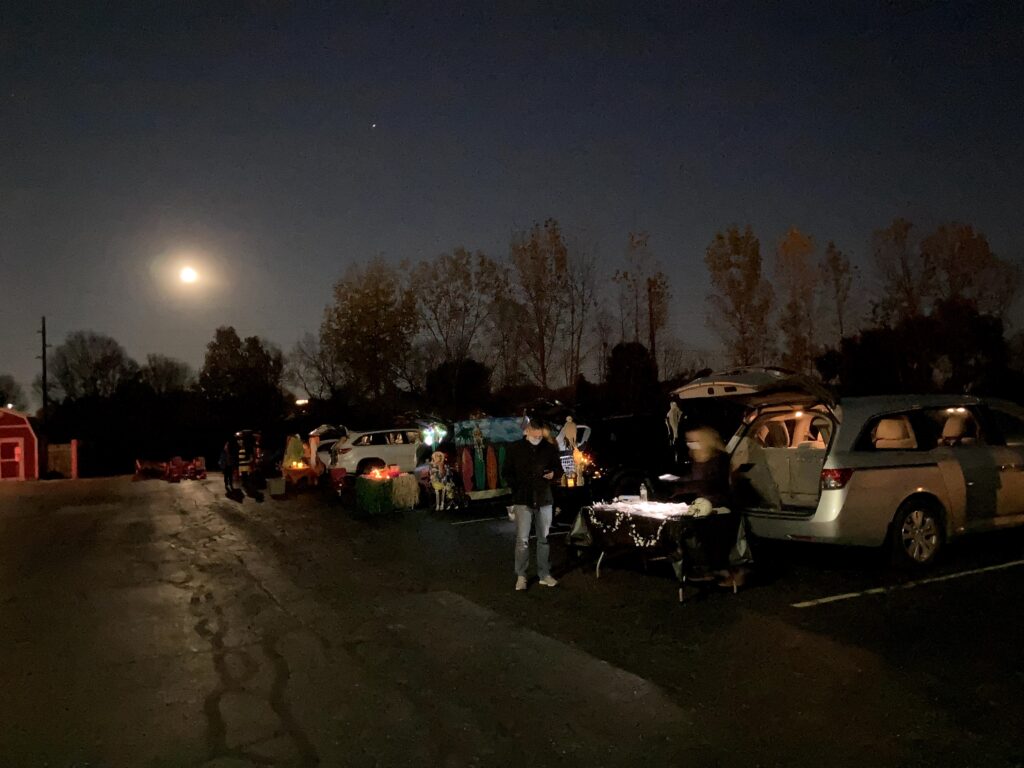 Holy Family hosted its first Trunk or Treat event on October 30, 2020. Congregation members decorated the trunks of their vehicles in a variety of themes and handed out treats to children who attended. COVID-19 precautions were taken and included having display hosts wear gloves and masks for the entire event, offering treats that were store-made and individually-wrapped (in many cases prebagged as well), spacing vehicles more than six feet apart, making hand sanitizer available at several locations, and having the children visit the displays in a one-way path. Great fun was had by all! For more information about activities with Holy Family's children and youth, please contact one of the program directors.
Jolene Johnston
– Children's Ministry,
Ruth Everett
– Youth Ministry
To view photos from this event,
please click HERE.
---
On Sunday, October 4th, Holy Family resumed in-person worship following many months of participating solely in virtual worship through prepared video services. The outdoor services were broadcast over AM radio in the parking lot and featured the blessing of the animals in honor of St. Francis of Assisi. Despite the rain, participants joyously honked their car horns during the sign of peace and waved to maintain social distancing protocols. For more information about worship at Holy Family, please contact Father Bruce Gray.
bgray@hfec.org
For more photos of the 2020
Pet Blessing and outdoor worship, click HERE.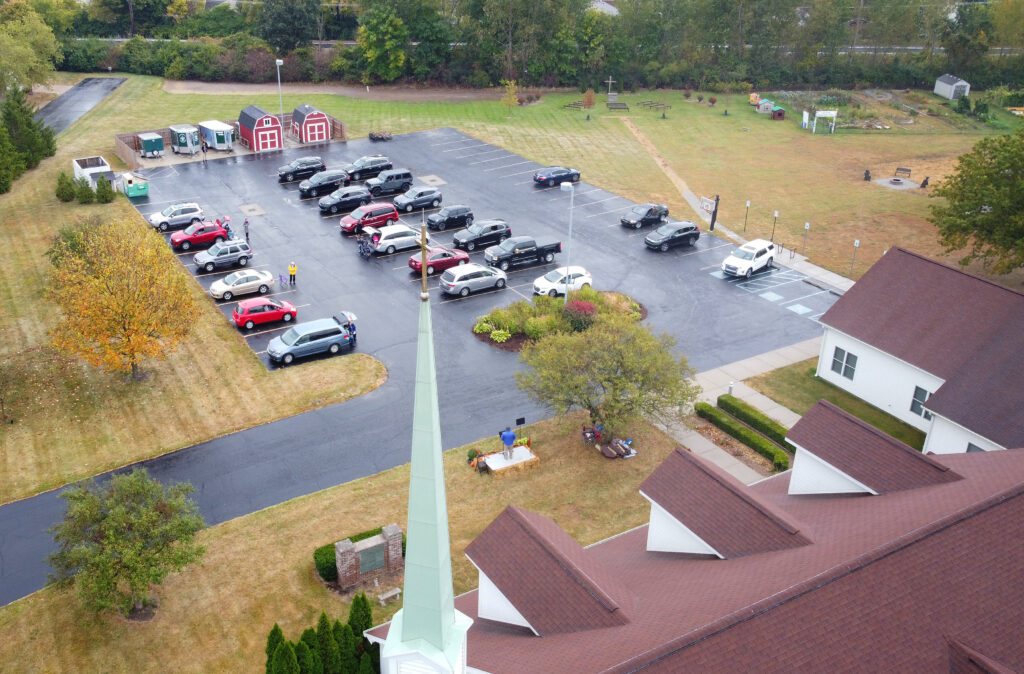 Drone photo courtesy of Stephen Beard
---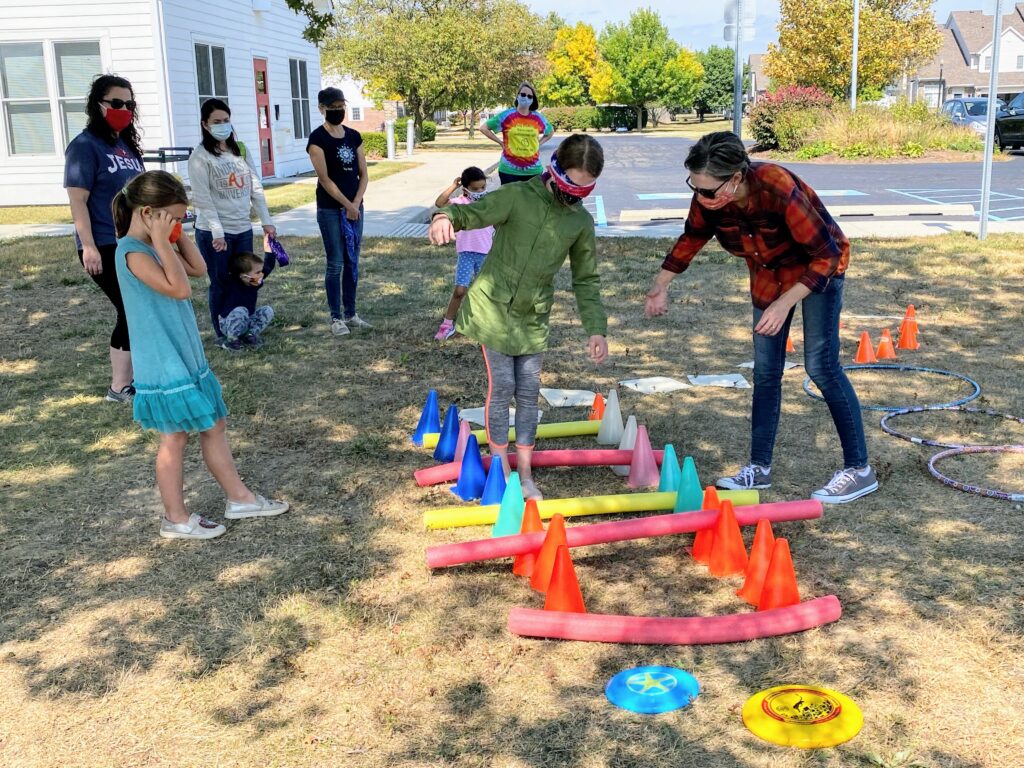 On Sunday, September 25th, children and youth members of Holy Family gathered for outdoor, socially-distanced gatherings of faith, fun, and fellowship. Children and youth each navigated an obstacle course, blind-folded, listening to the careful instructions of a Sunday school classmate or adult. The resulting discussion and prayers focused on the need to listen for God, no matter how difficult, in an ever-changing and anxious world. The youth group also enjoyed a personalized meditation/self-care session by yoga instructor and HFEC member, Greta Wilson. For more information about Christian formation activities at Holy Family, please contact the program directors.
Click HERE for more photos from this event.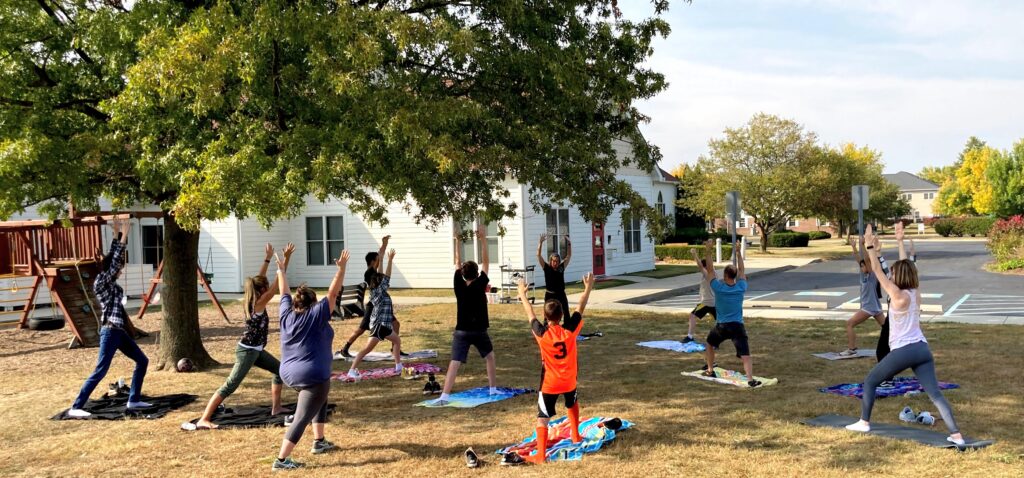 ---