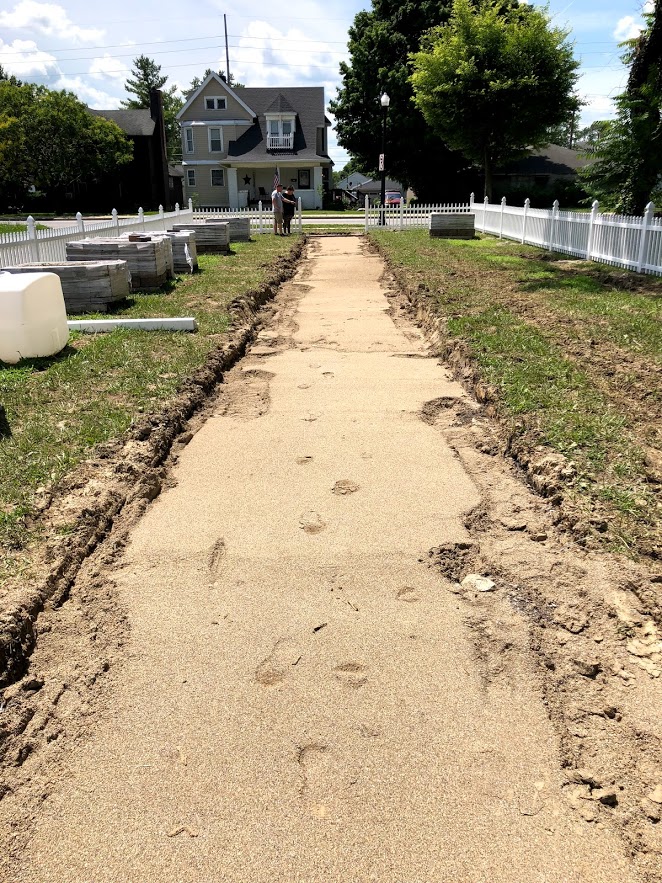 In the summer of 2018, Holy Family's youth group and friends from St. John's Episcopal Church in Johnson City, TN started a paved path for the community garden in Elwood, IN. The work crew was presented with the beginnings of a path and pallets of restored brick from the streets of downtown Elwood.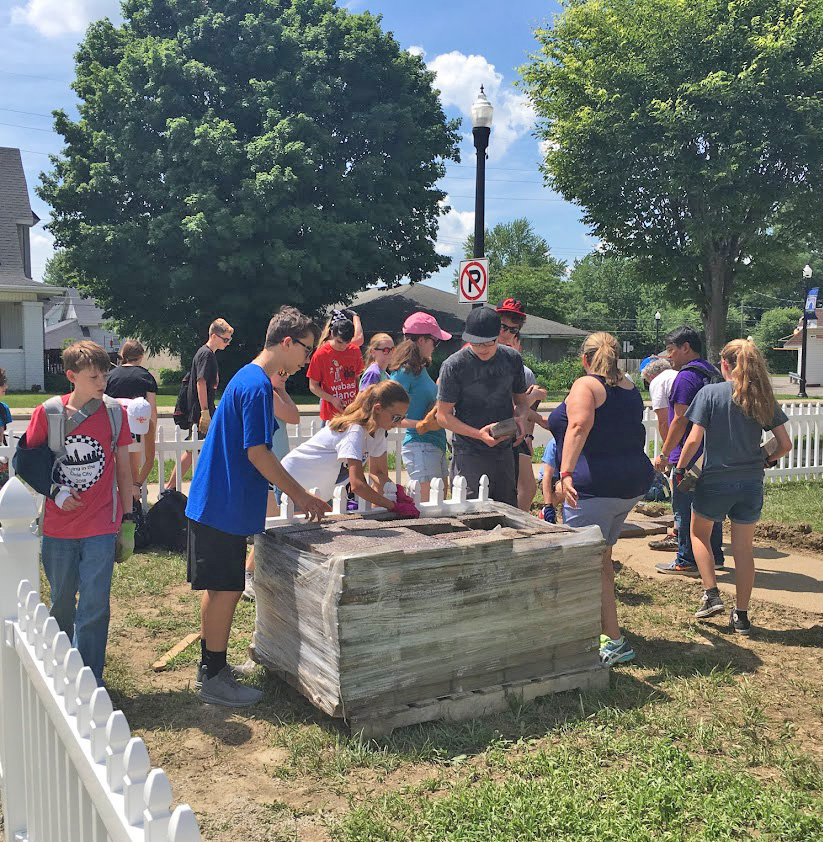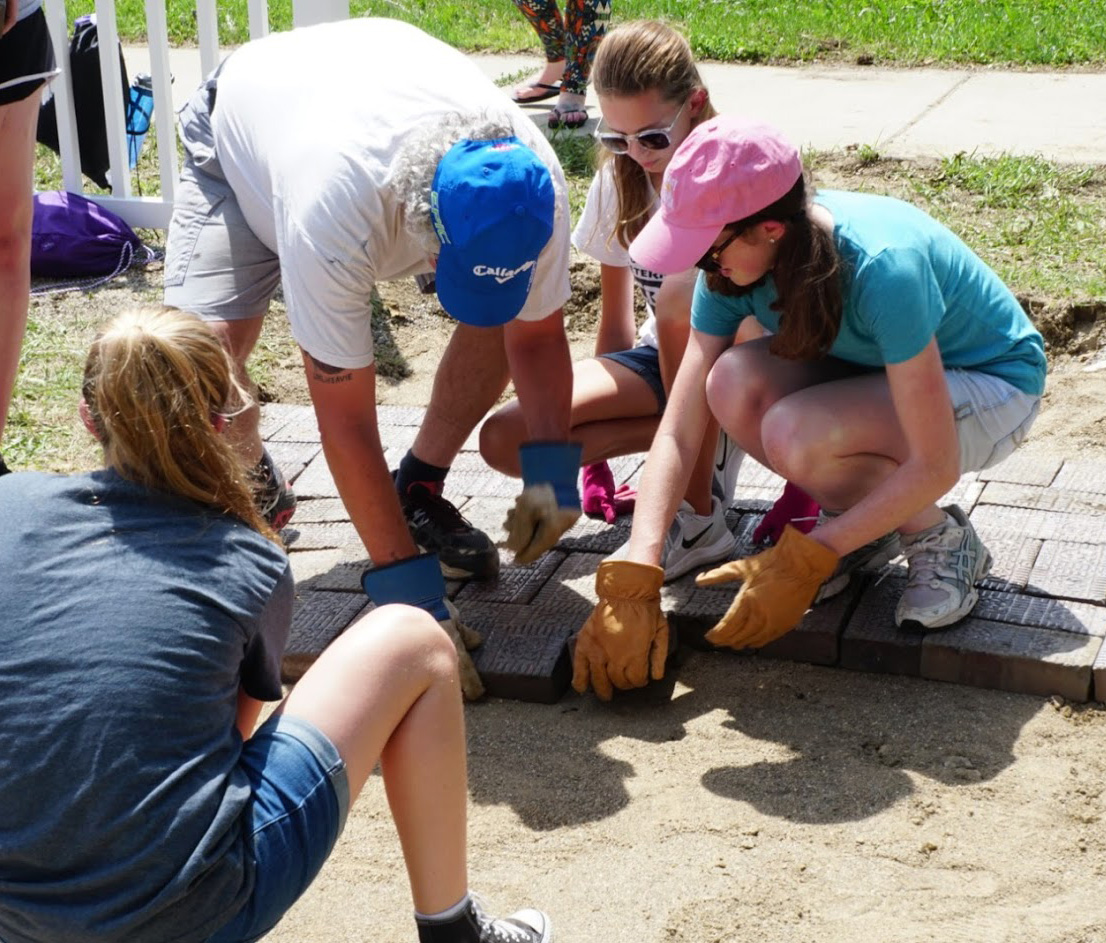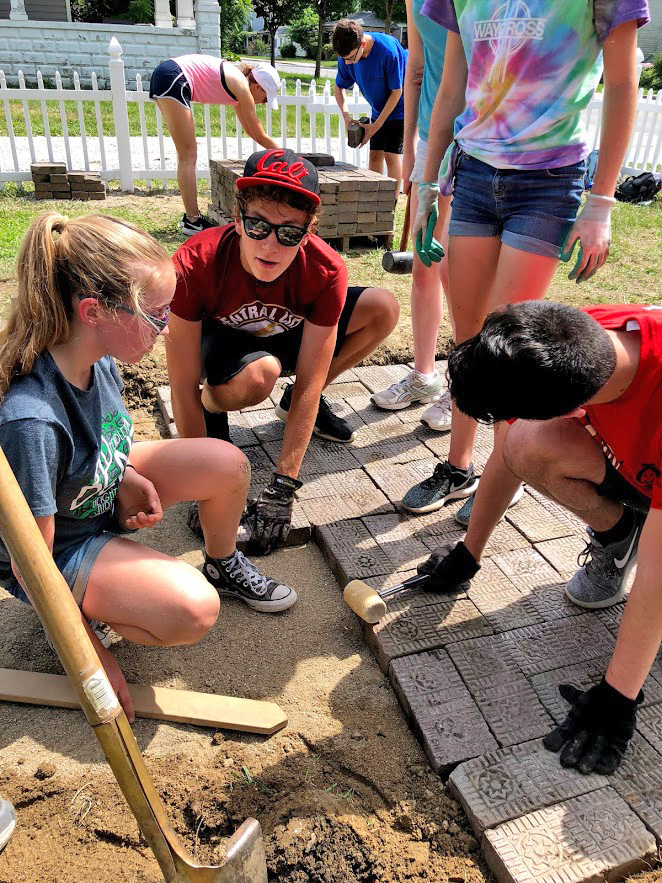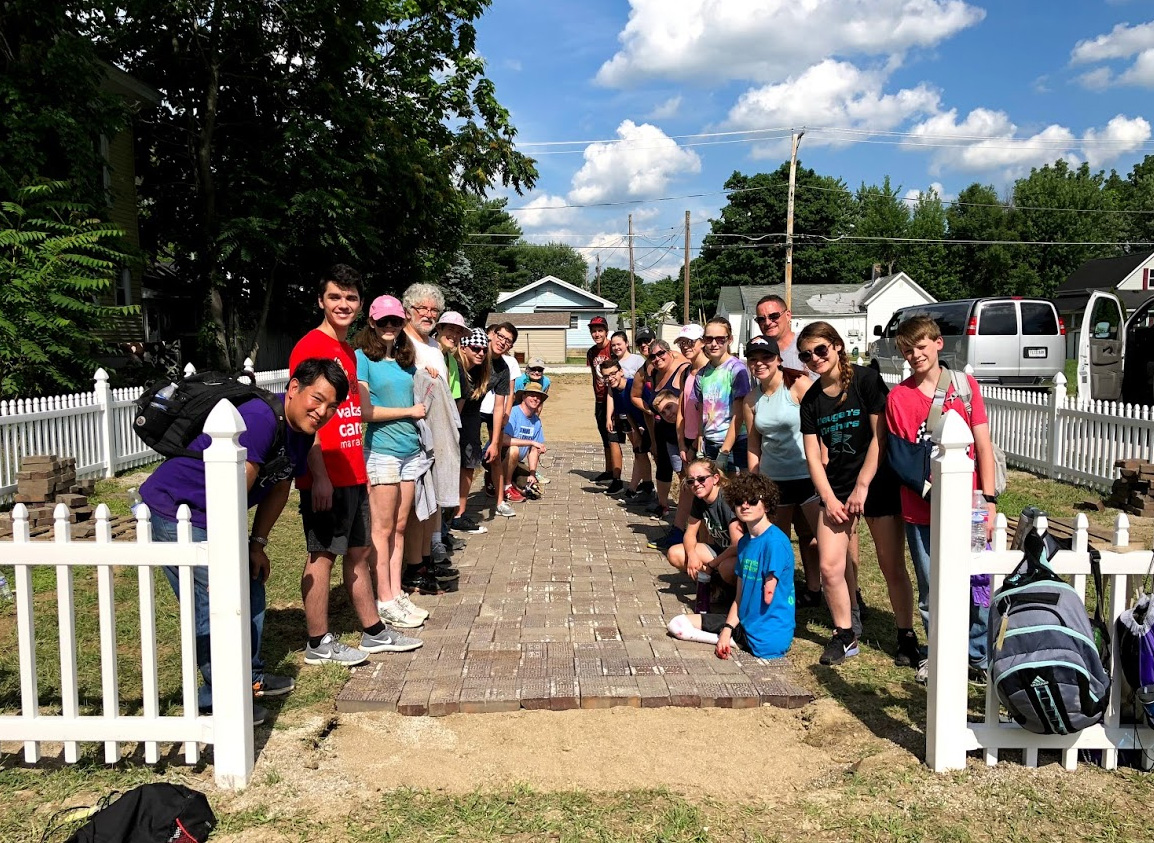 Following one day of hard work, the path had a decent start. One year later, the path is fully complete, and the garden boxes are full! Thanks are extended to all who worked on the Serving in the Circle City mission trip crew of 2018 and all those who support their work. More information about Holy Family's youth outreach work is available by
email
.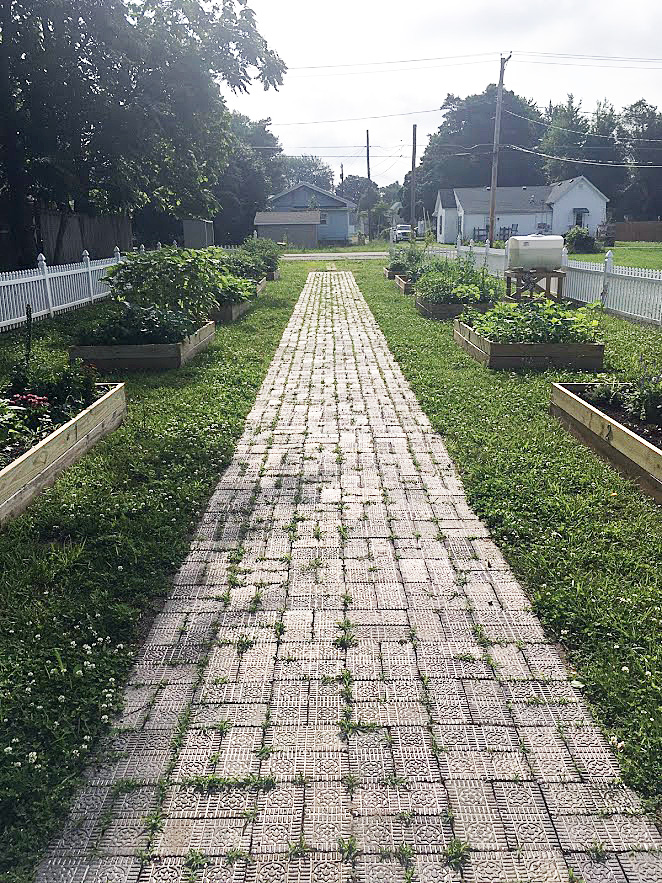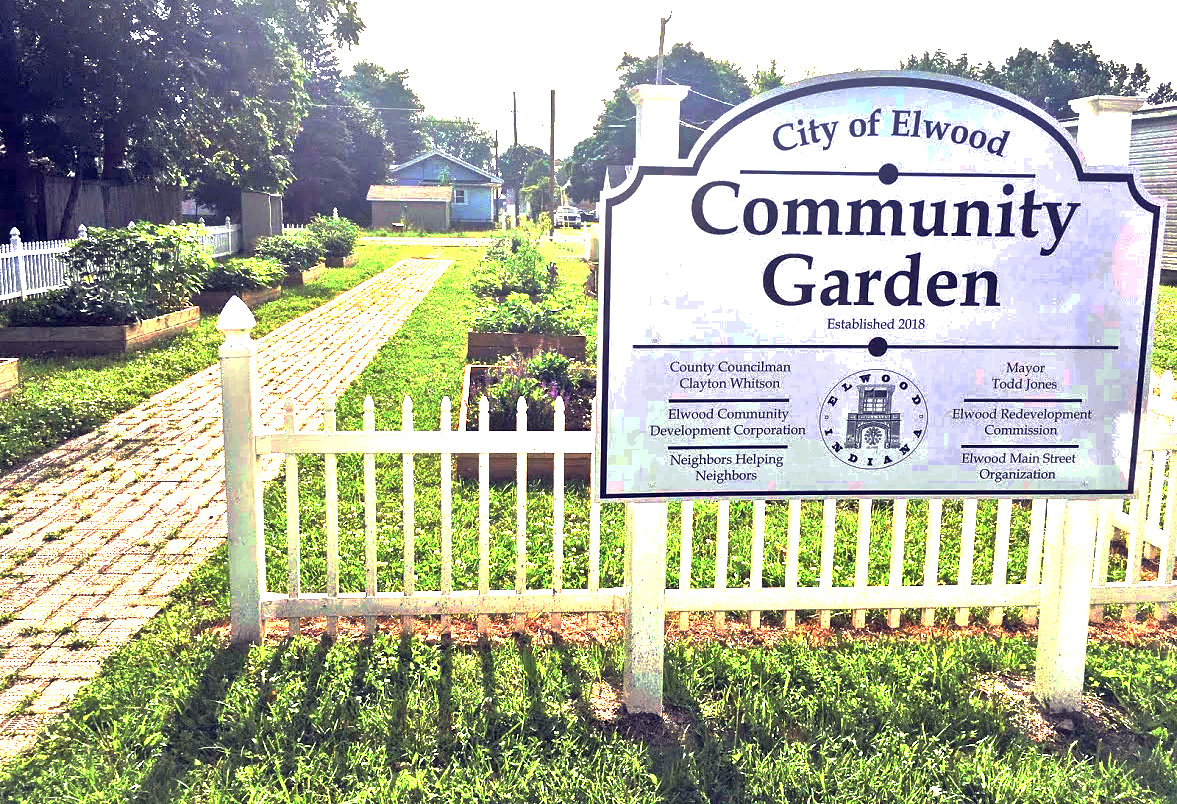 ---
On Sunday, June 9th, members of Holy Family's youth group gathered with their parents for some teambuilding activities, campfire s'mores, and Compline. Despite the rainy weather, everyone took part in the activities in the outdoor picnic shelter. For more information about Holy Family's youth activities, please email
youthministry@hfec.org
.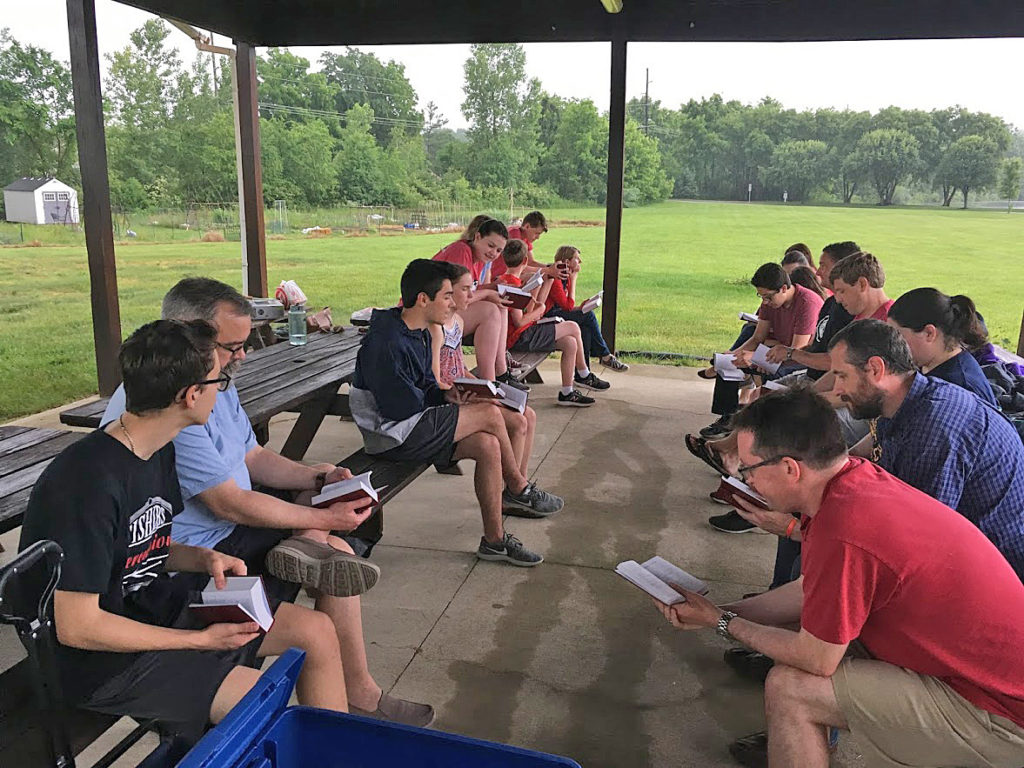 ---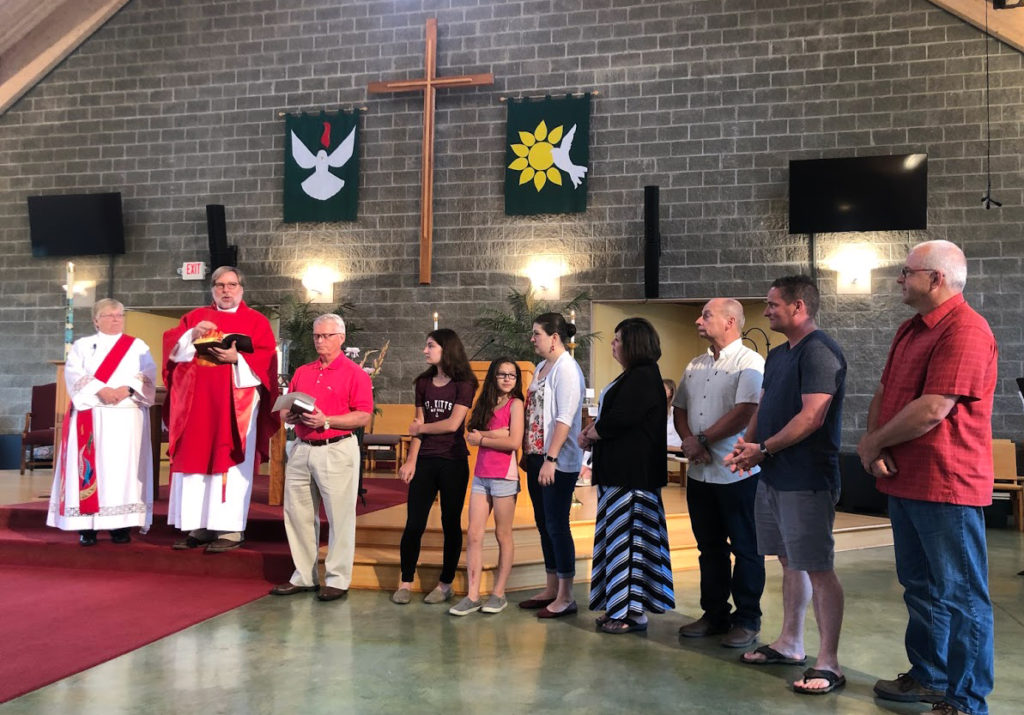 On Sunday, June 9th. Holy Family celebrated the Feast of Pentecost at both morning services and with a pitch-in picnic lunch. Guitar music was provided by Ethan Everett accompanied by pianist Bethany Paden. Recent Confirmand Mikaila Blake was also recognized and presented with a certificate signed by Bishop Jennifer Baskerville-Burrows and her own personal Book of Common Prayer. For more information about being confirmed, received, or reaffirmed in the Episcopal Church, contact Holy Family's rector Father Bruce Gray.
bgray@hfec.org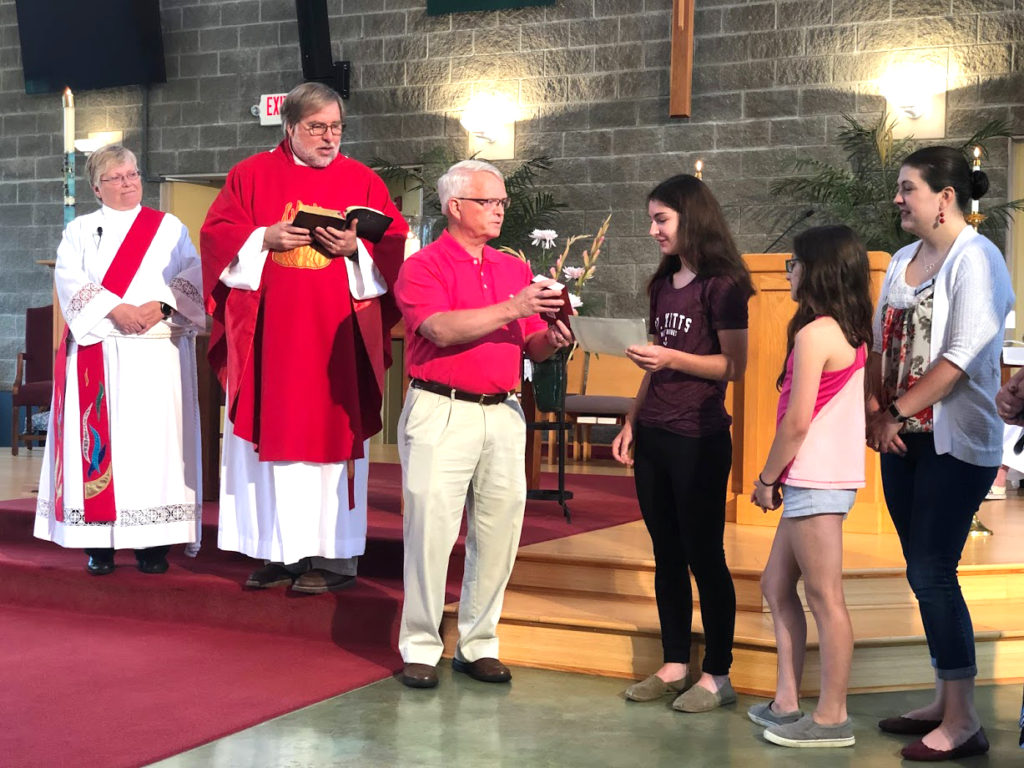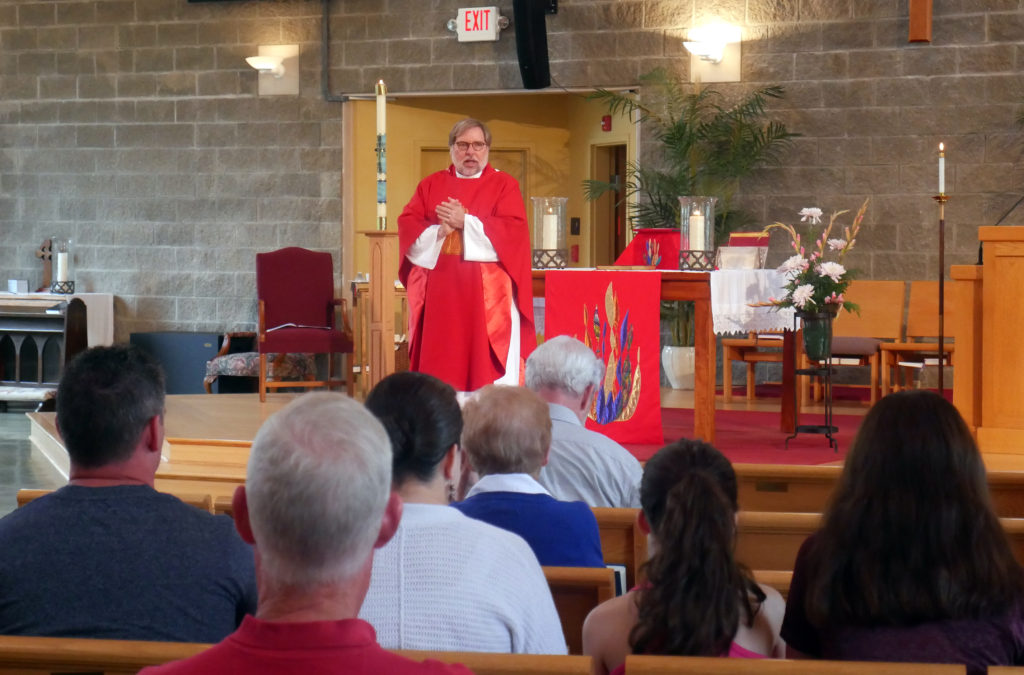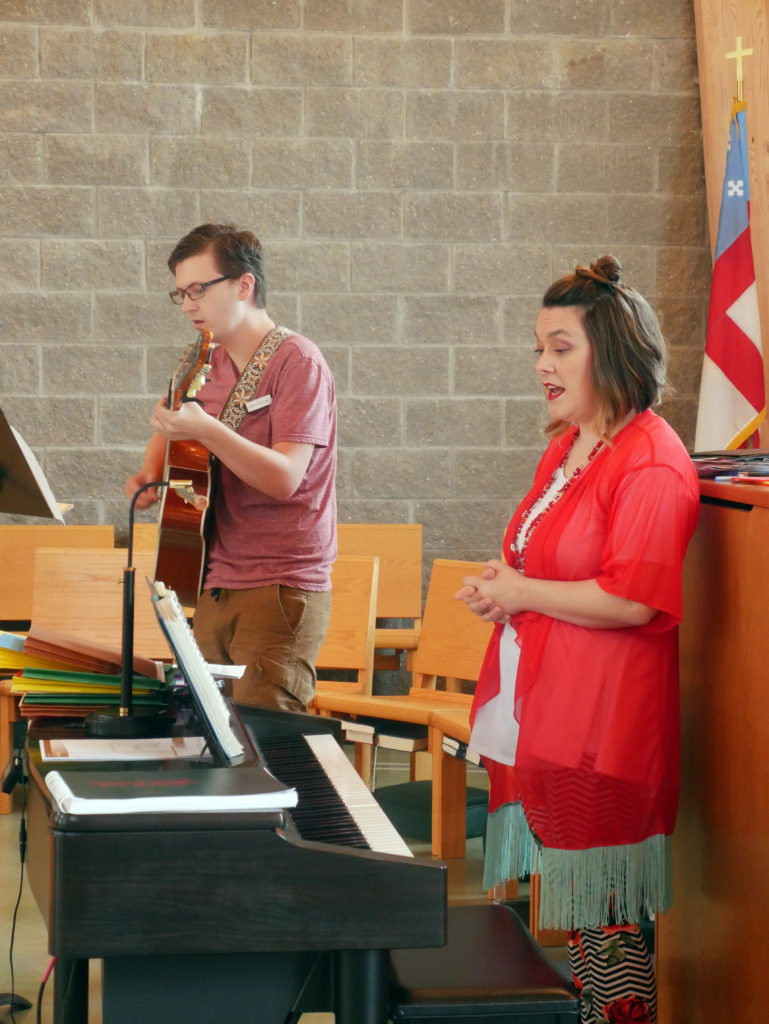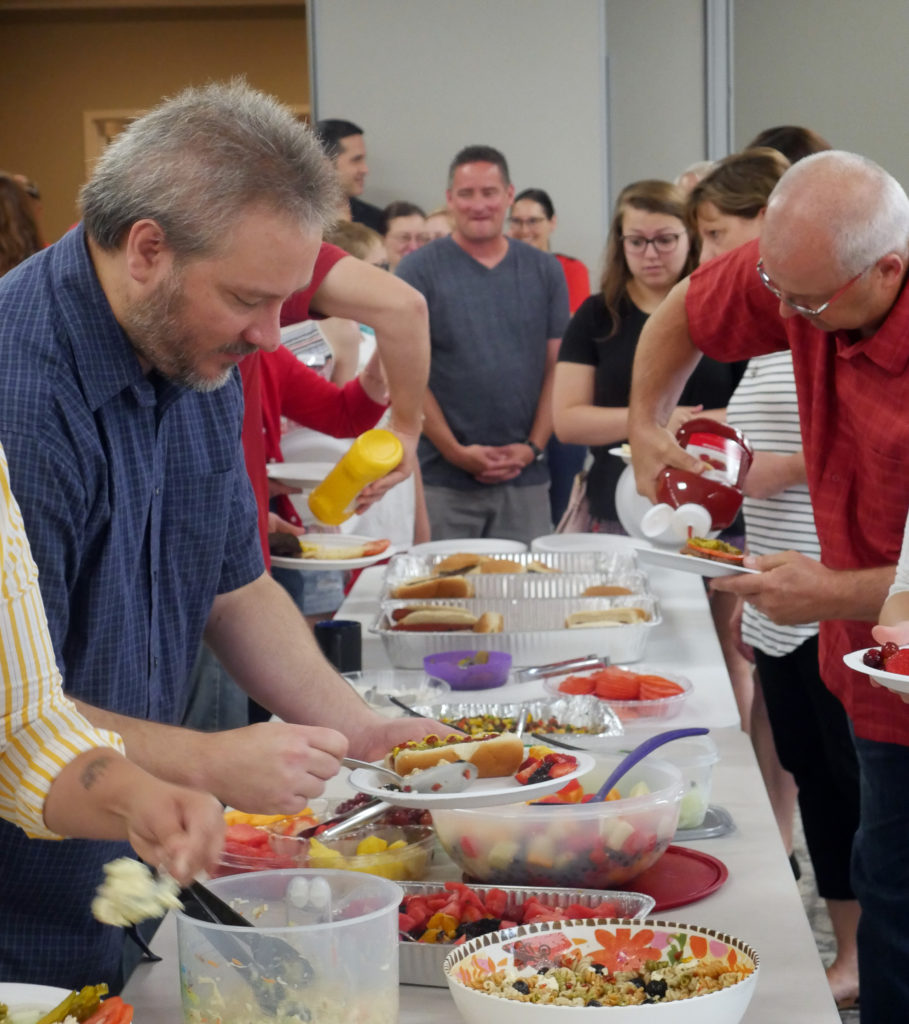 ---