On Sunday, September 23rd, representatives from Girl Scout Troop 183 in Fishers participated in a special ceremony to bless the playground bench they donated to Holy Family. The scouts gathered over 400 pounds of bottle and container caps and lids that were recycled and transformed into the bench. The bench was a gift to the church in thanksgiving for using the space for Girl Scout meetings over the past five years. Following the blessing, the scouts chatted with Father Bruce, Mother Cathy, and members of the congregation about the project.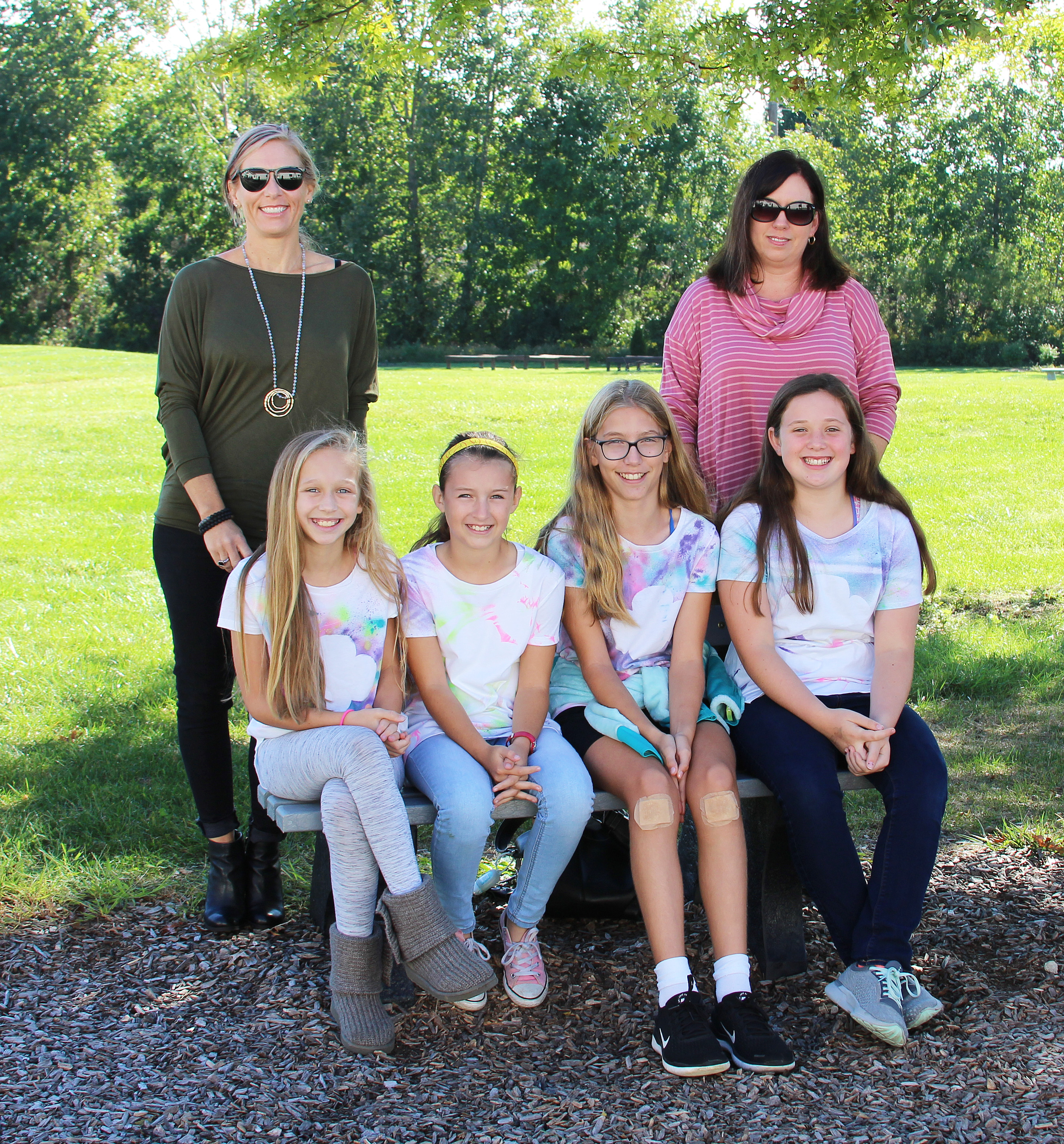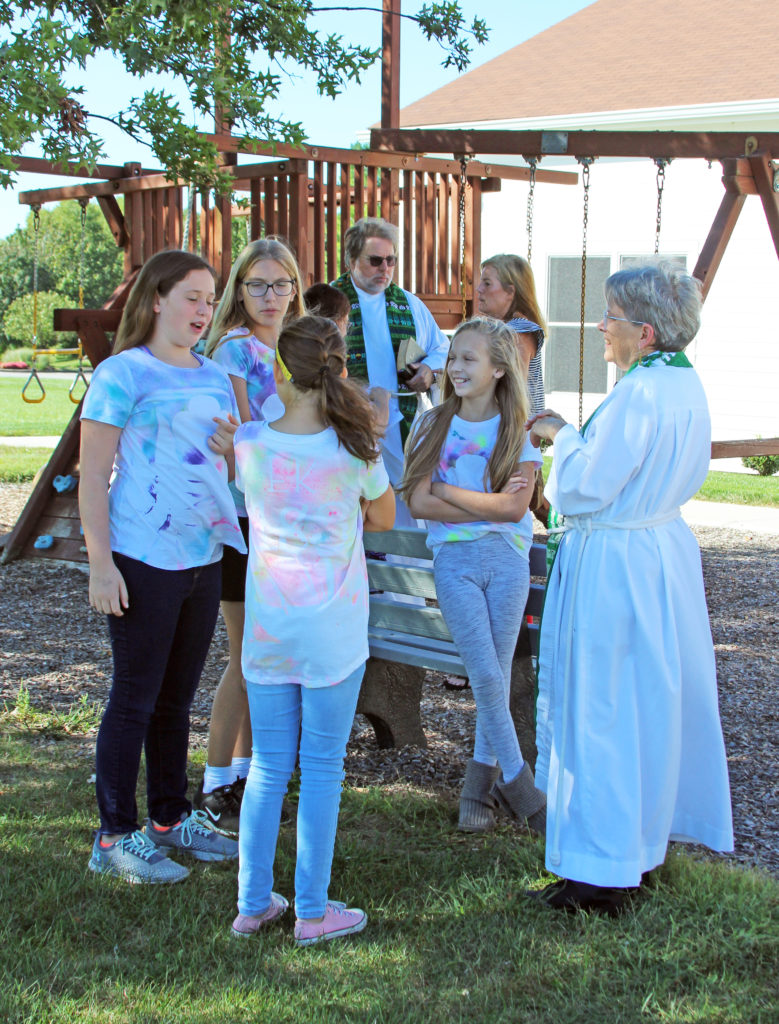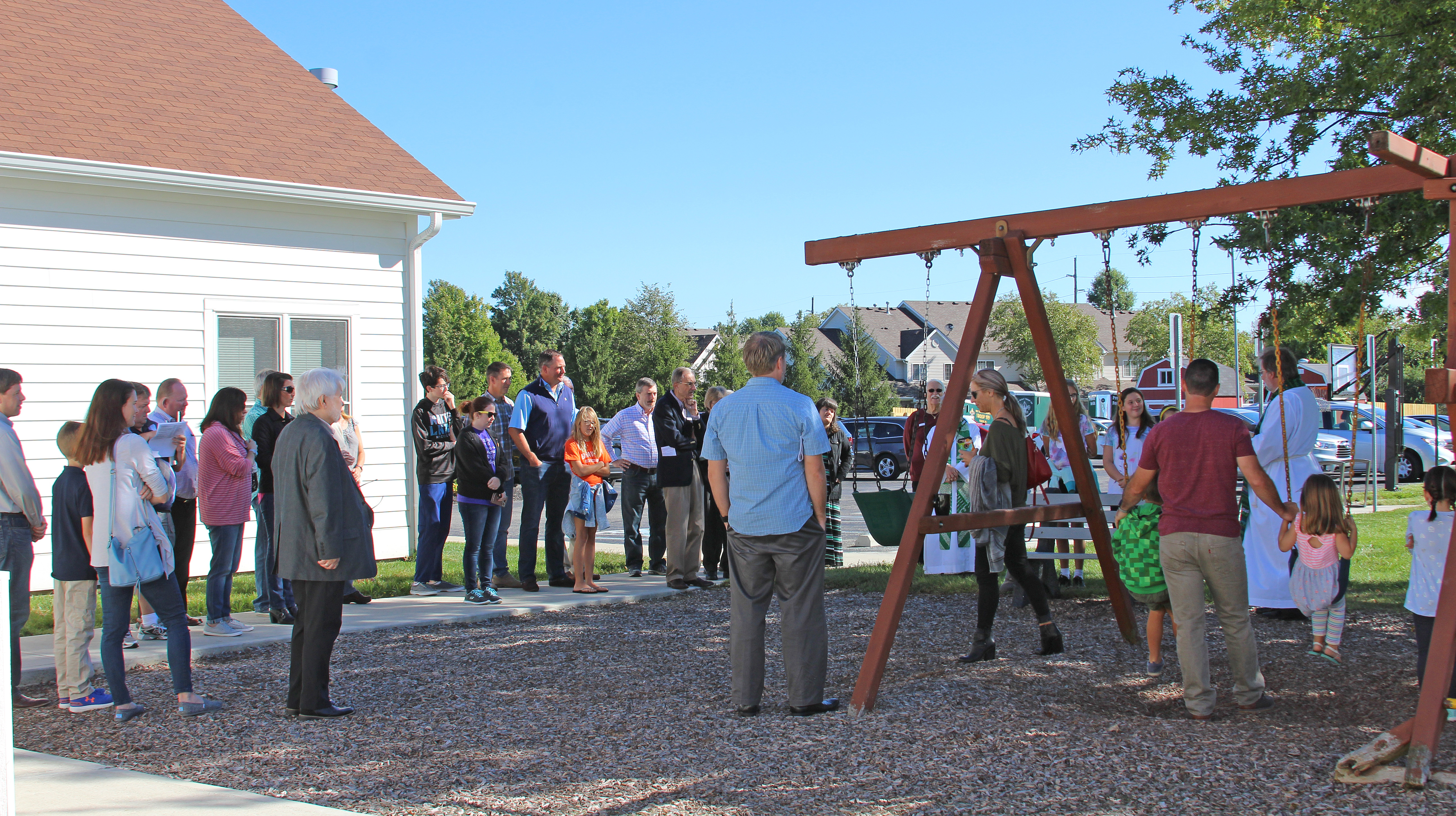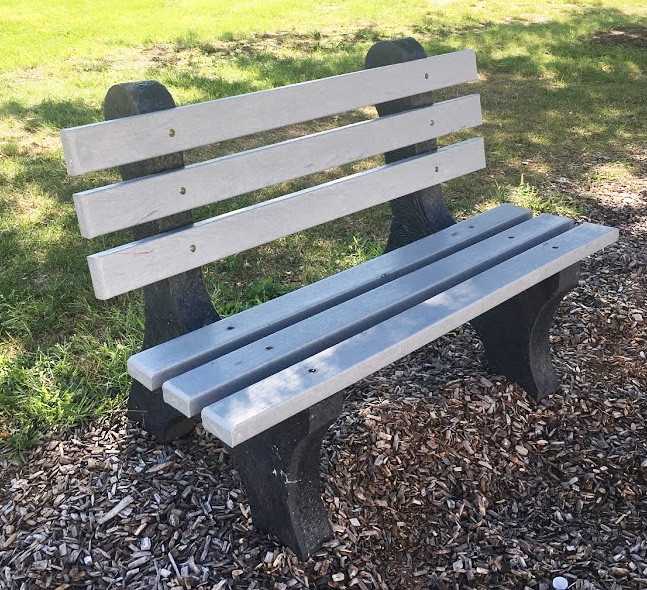 ---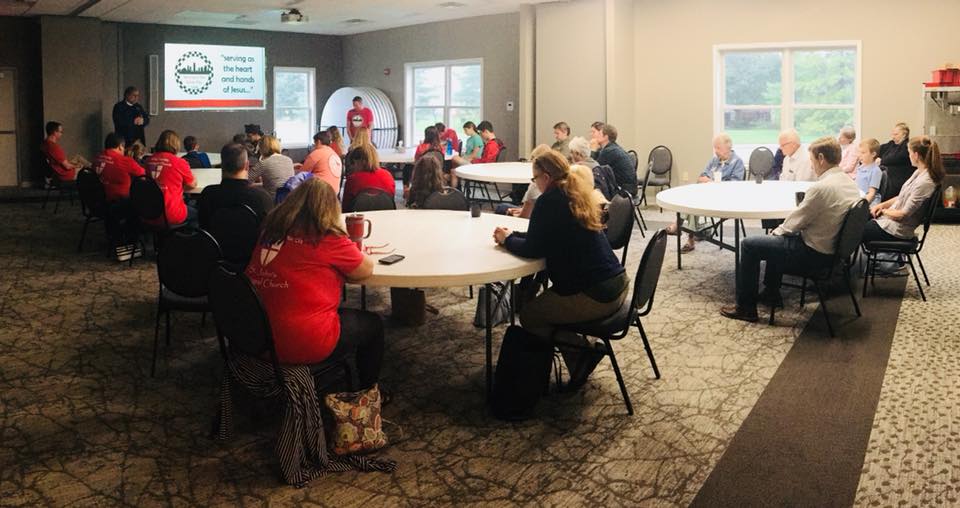 On Sunday, September 9th, members of the 2018 Serving in the Circle City mission trip crew presented stories from their outreach work in Elwood and Indianapolis. Click below to view the slides used during the presentation. Contact Youth Director Marty Blake for more information about Holy Family's youth mission trips.
mblake@hfec.org
---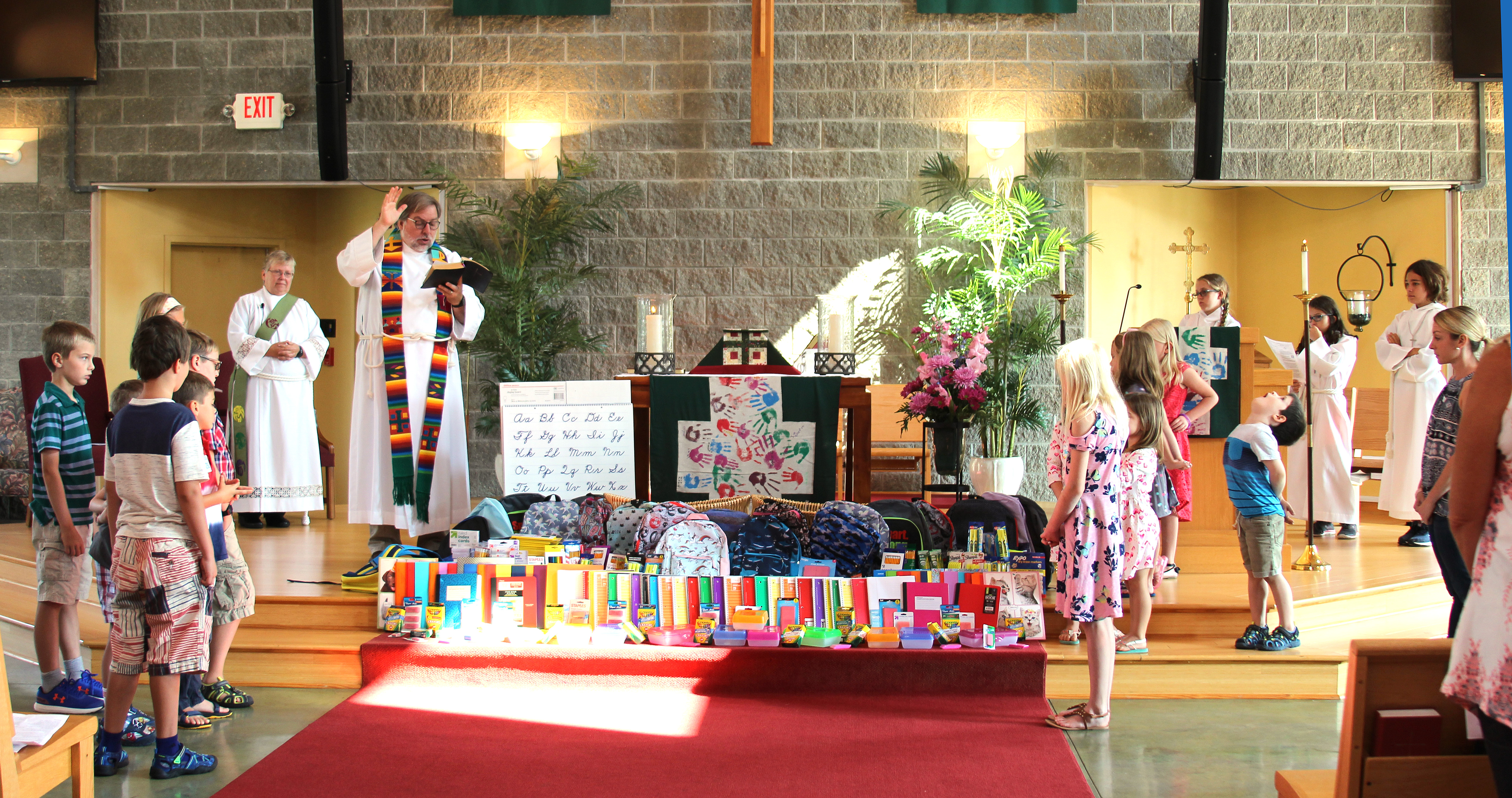 Holy family kicked off the Christian Formation year with a multi-generational formation festival. Participants from all levels of
Sunday
school, youth group, and adult formation engaged in interactive team building activities centered around a farm theme. Participants spent ten minutes learning about each other by separating into groups such as "sweet" or "salty" and "hand-held Bible" or "electronic app" before breaking into smaller groups for continued work together. Participants were required to utilize effective coordination, communication, and trust to achieve a common goal. Finally, the larger group was broken into their appropriate formation age groups to discuss upcoming curriculum in their classes. For more information about Christian formation at Holy Family, please contact the following leaders:
For more photos from Education Sunday at Holy Family, please click HERE.
---