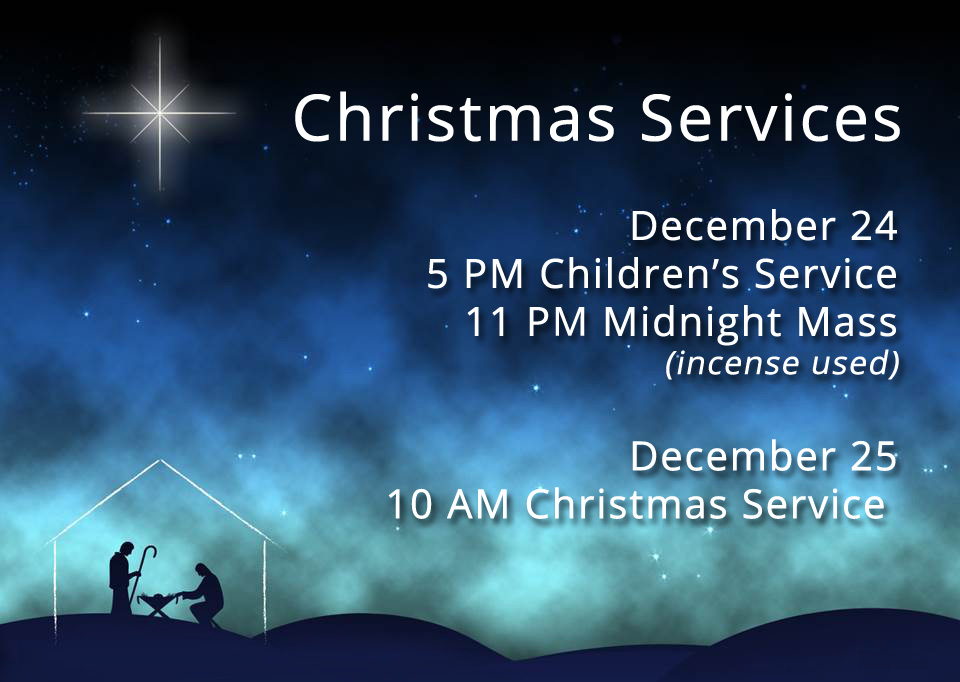 Christmas at Holy Family
Children's Service: December 24th at 5 PM
Kid-friendly, Communion, candlelight, Christmas carols
Midnight Mass: December 24th at 11 PM
Communion, candlelight, Christmas carols, Hallelujah Chorus, incense
Christmas Day: December 25th at 10 AM
Kid-friendly, Communion, no music, you are invited to wear holiday pajamas if you wish!
The monetary offering for Christmas services has been designated to benefit the Children and Youth Ministries of Holy Family. This parish relies completely on the generosity of the people who worship here for the support of all its ministries, so please be generous.
The Nursery will be open and available for you to enjoy with your child during Holy Family's Christmas services. A video feed of the worship service will be broadcast in that space so that you may follow along.
For more information about Holy Family
and its Believe Out Loud statement, please click HERE.
Holy Family Episcopal Church
11445 Fishers Pointe Blvd. Fishers, IN 46038
(317) 842-4133
www.holyfamilyfishers.org
Sunday worship at 8 and 10 AM