On Sunday, October 4th, Holy Family resumed in-person worship following many months of participating solely in virtual worship through prepared video services. The outdoor services were broadcast over AM radio in the parking lot and featured the blessing of the animals in honor of St. Francis of Assisi. Despite the rain, participants joyously honked their car horns during the sign of peace and waved to maintain social distancing protocols. For more information about worship at Holy Family, please contact Father Bruce Gray.
bgray@hfec.org
For more photos of the 2020
Pet Blessing and outdoor worship, click HERE.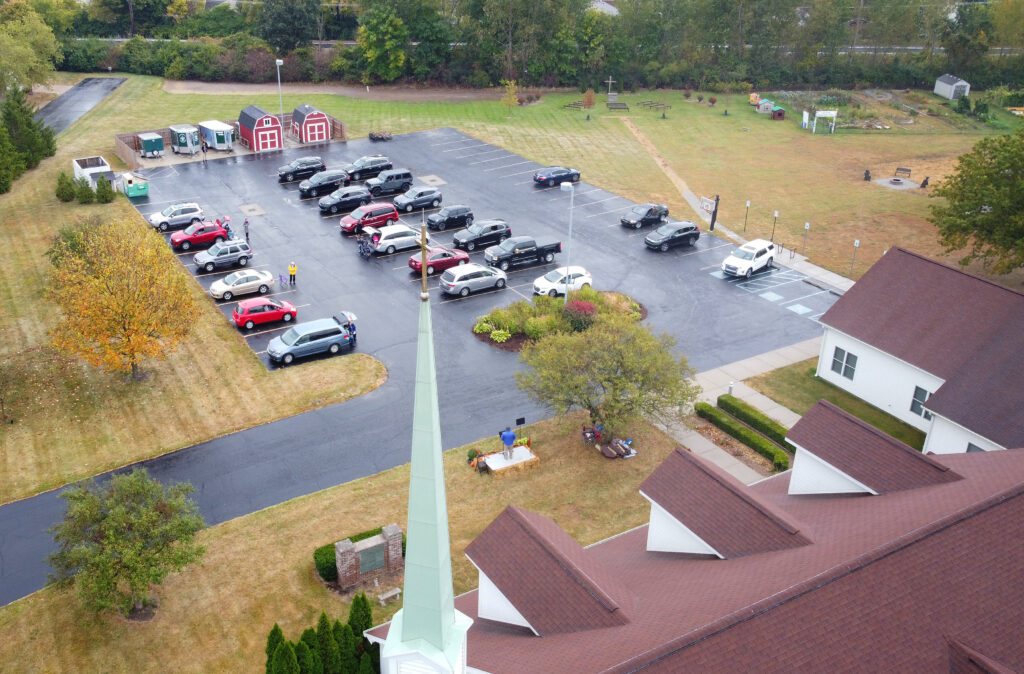 Drone photo courtesy of Stephen Beard