Mobile users, please
CLICK HERE
to view this post with more photos.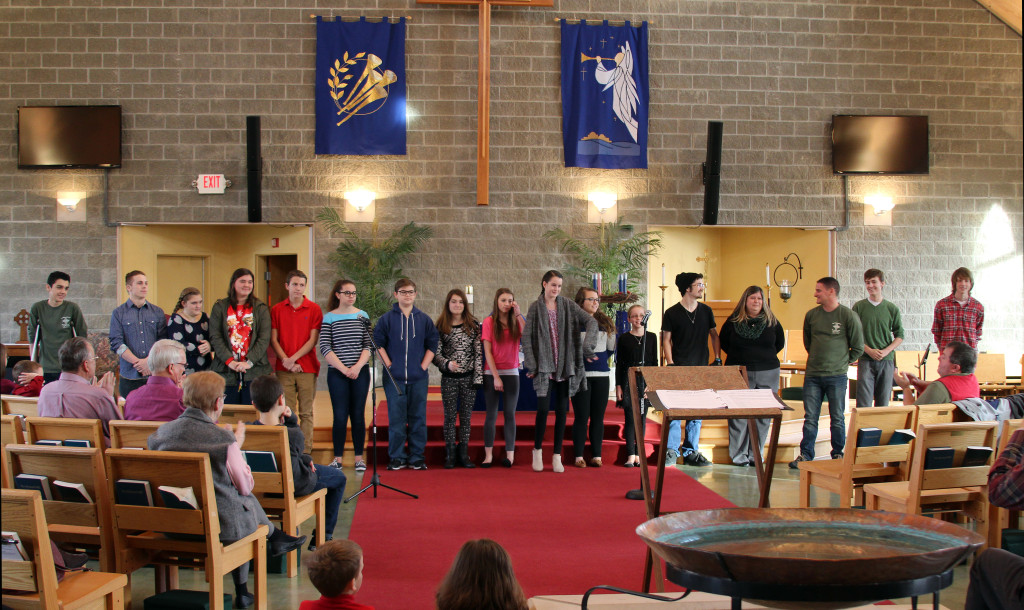 During our 9 AM Christian education hour, we gathered everyone together for an intergenerational approach to Advent. First, we heard a reading of The Legend of St. Nicholas: A Story of Christmas Giving by Dandi Daley Mackall. Then our Youth Group members presented a comical rendition of the Twelve Days of Christmas.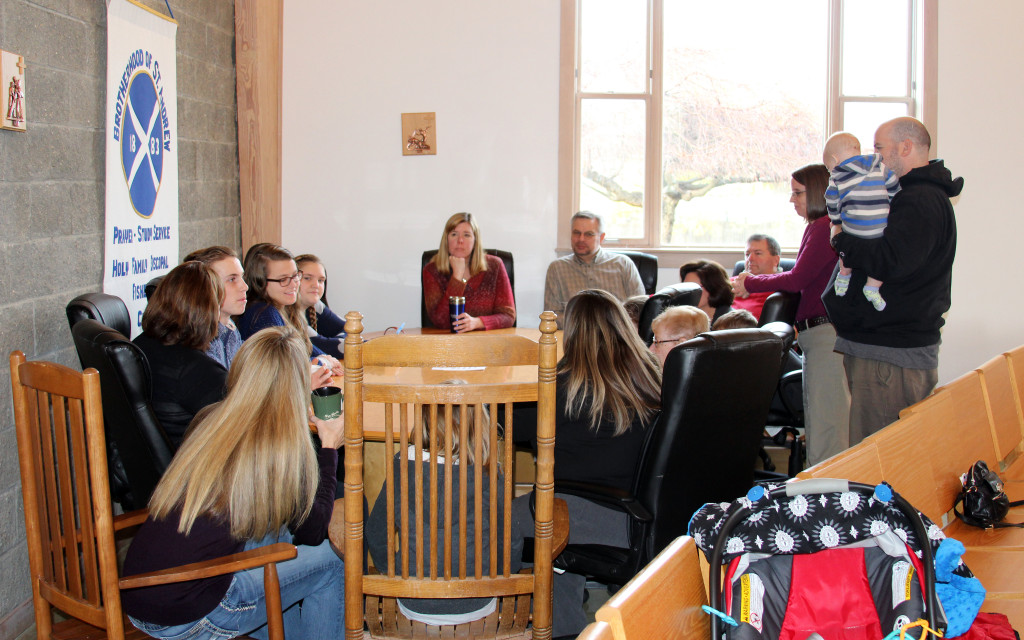 Our participants divided into three groups and brainstormed "ways of giving" in honor of St. Nicholas. They were encouraged to think about ways to "be present" in the lives of friends and family as well as ways of physically giving money or other items.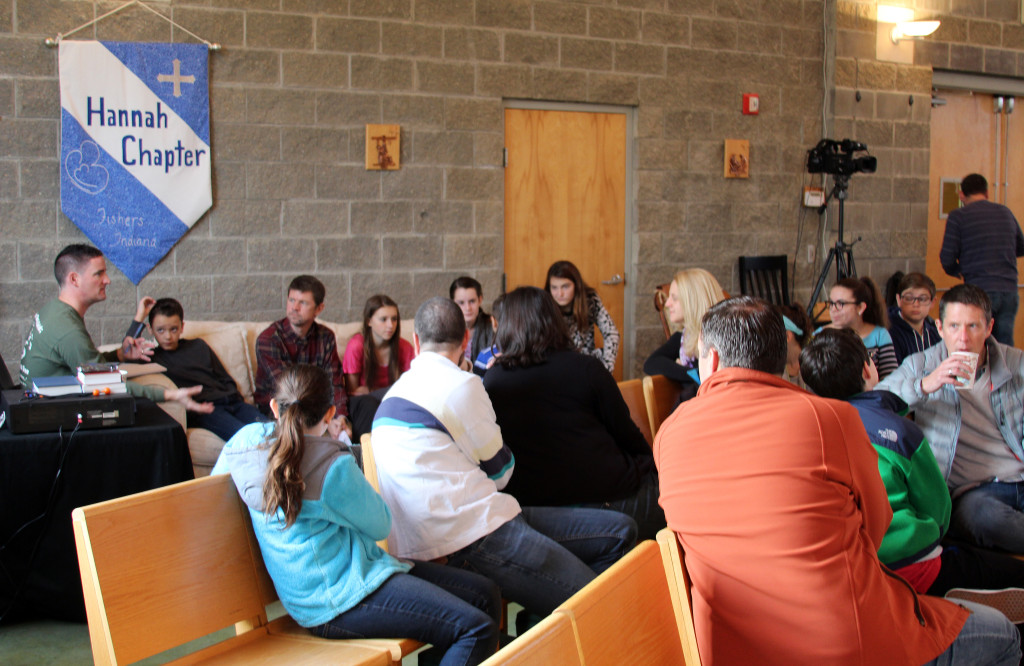 The ideas were compiled into a convenient handout that was distributed to families following the 10 AM service. Children were also offered a chocolate coin in honor of St. Nicholas. For more information about our youth or adult Christian programming, please contact Jolene Johnston. jjohnston@hfec.org