Holy Family offers adults several opportunities for spiritual growth and fellowship with others. Cultivating a safe environment is essential for youth and adult formation and spiritual practice. At Holy Family, we follow the guidelines set forth by the Episcopal Church in the United States of America and the Episcopal Diocese of Indianapolis.
Adult Forum
Adult Forum meets on Sundays from 9:00 to 9:50 AM to study books of the Bible, thematic studies based on Scripture, or other texts designed to expand the understanding of Christian belief. Occasionally there are other study groups to discuss current events and topics presented by Father Bruce, Deacon Cathy, and members of the congregation.
The Power of Words: Fall 2018
Father Bruce is offering a formation series called "The Power of Words" on Sundays at 9 AM in the parish hall. All are invited to attend these sessions.
Adult Forum Coordinator: The Reverend Bruce W. Gray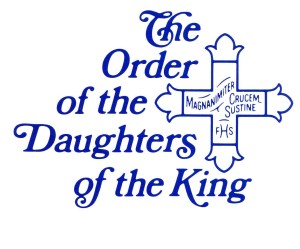 The Order of The Daughters of the King