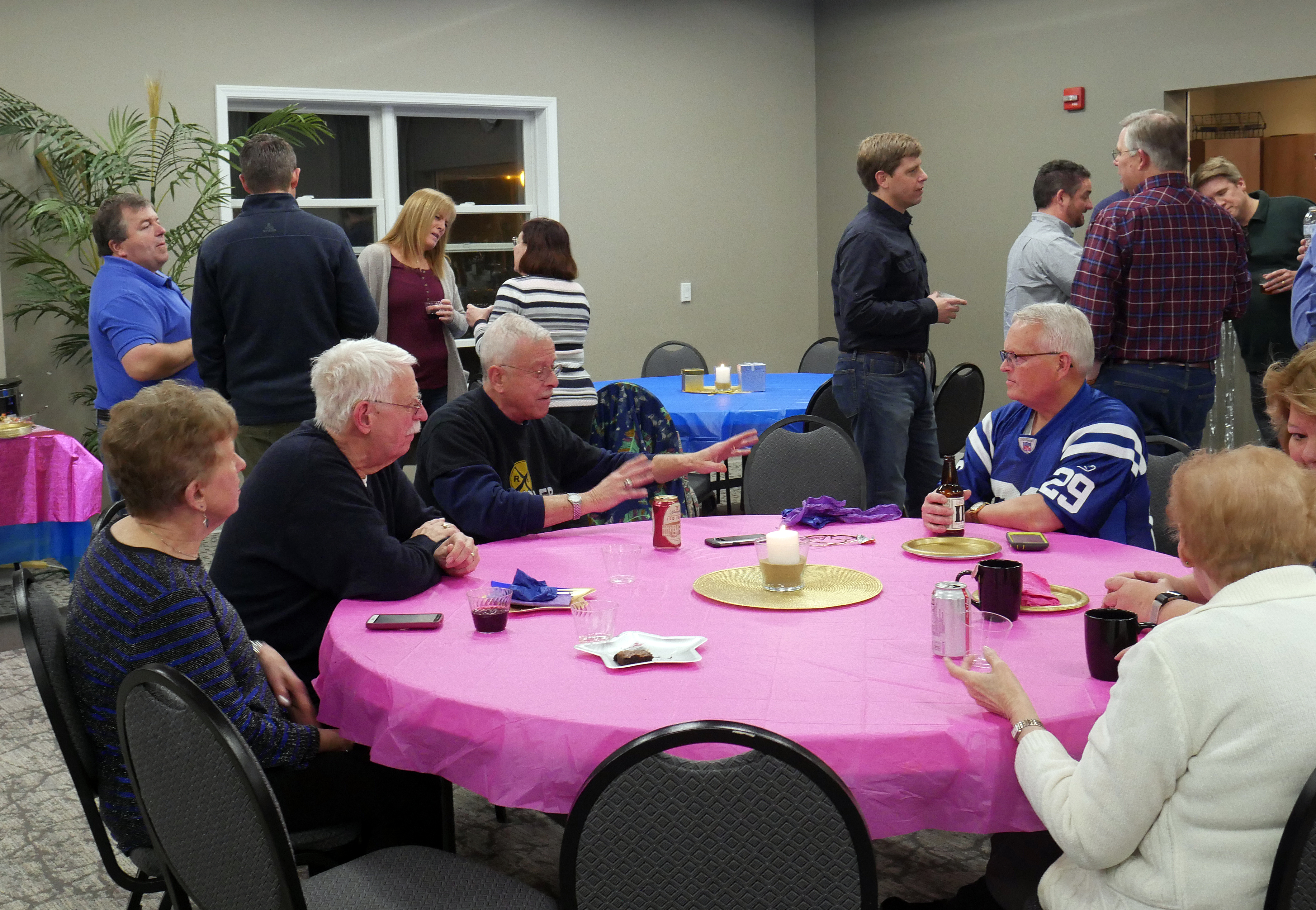 On Saturday, January 5th, Holy Family held its first Epiphany party for members of the congregation. Due to conflicting events, the annual Christmas party needed to be rescheduled to a later time. Guests shared food and fellowship throughout the evening. For more information about fellowship gatherings at Holy Family, please contact Parish Administrator Cheryl Burke in the church office.
admin@hfec.org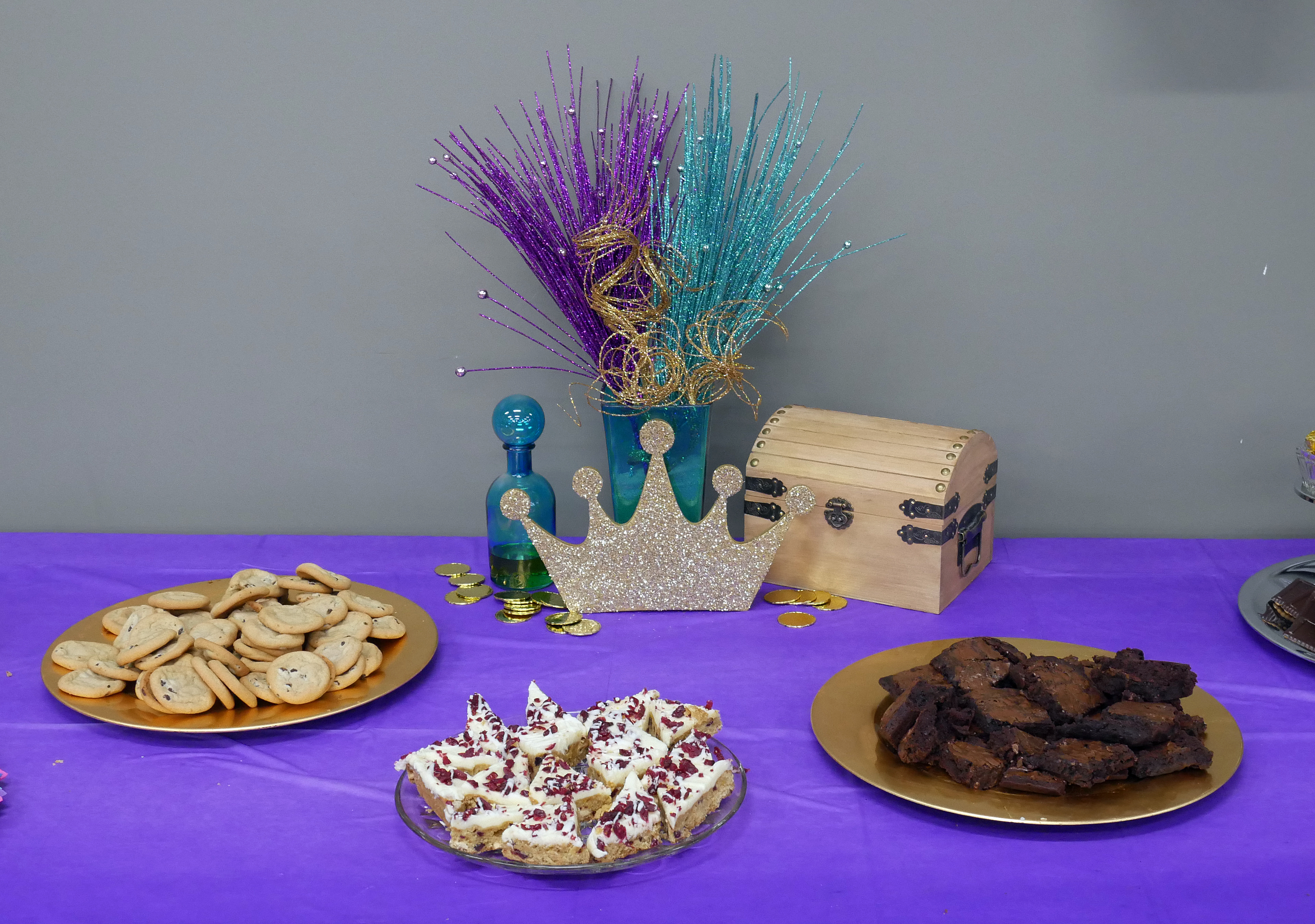 View more Epiphany party photos HERE.
---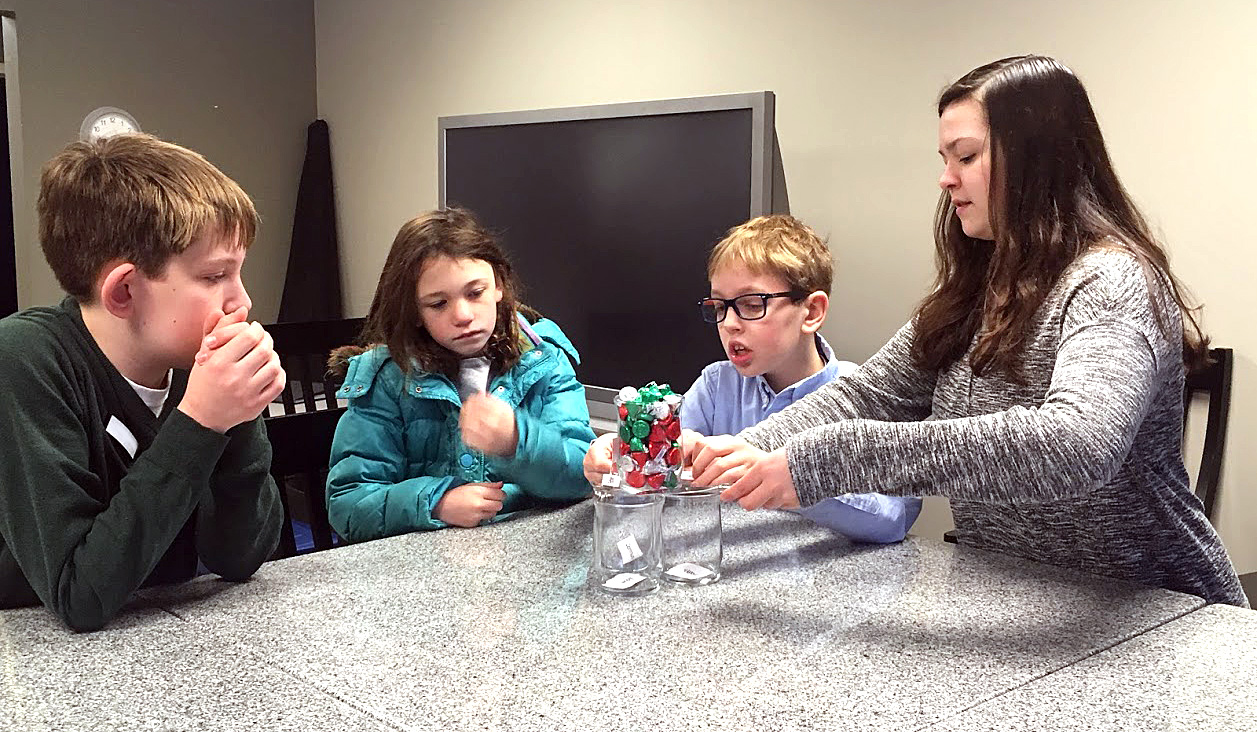 Students from HFEC Sunday school classes in grades 2-12 gathered this past week to work together and construct a supportive model of the child of God. The "child of God" was a clear glass full of Christmas candy. Other materials included three clear glasses labeled as faith, community, and love. There were also three butter knives each labeled as Father, Son, and Holy Spirit. The students were challenged to have all materials touching to elevate and support the child of God with the widest footprint possible which represented community outreach. The group worked through several variations before suspending the child of God glass successfully by the knives on top of a marble table top. Following the activity, the students enjoyed a candy treat and discussed the connections from this challenge to their own lives. For more information about teambuilding activities at Holy Family, please contact Youth Director Marty Blake.
mblake@hfec.org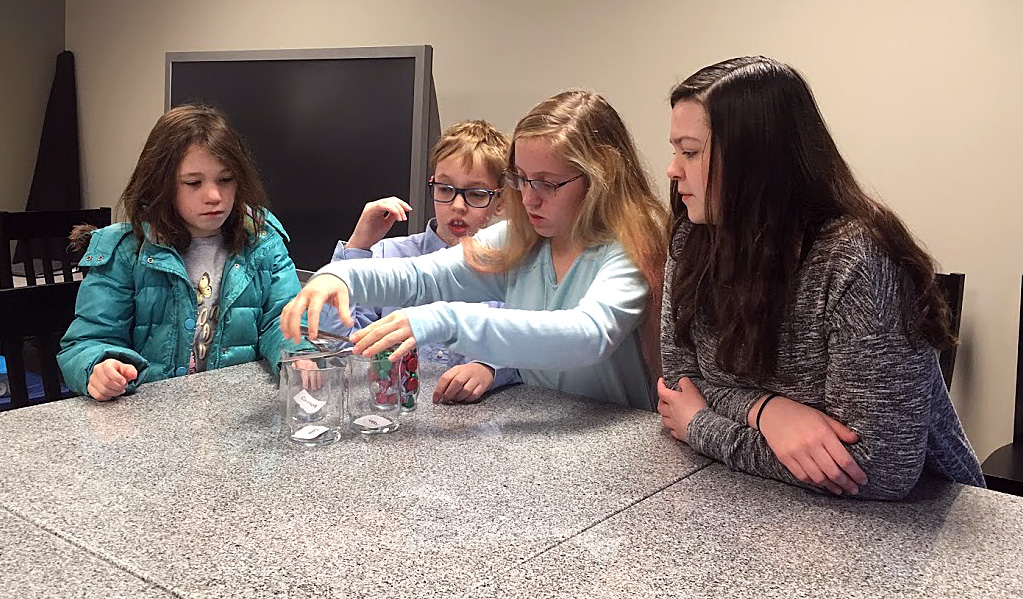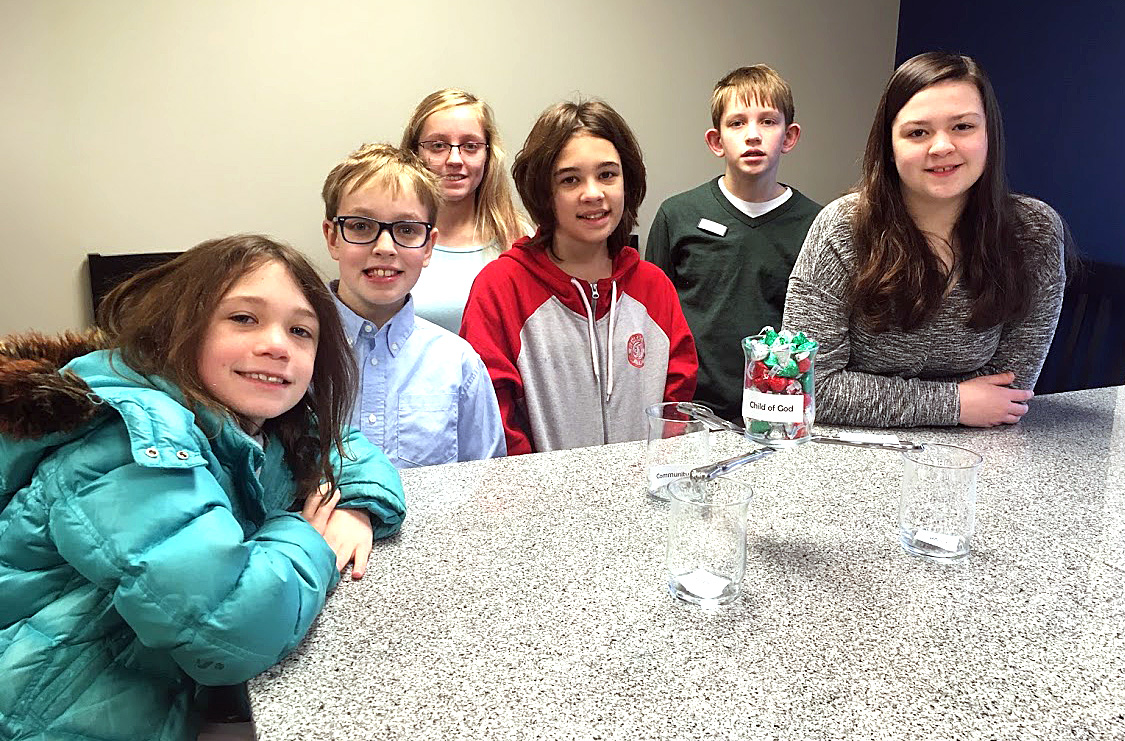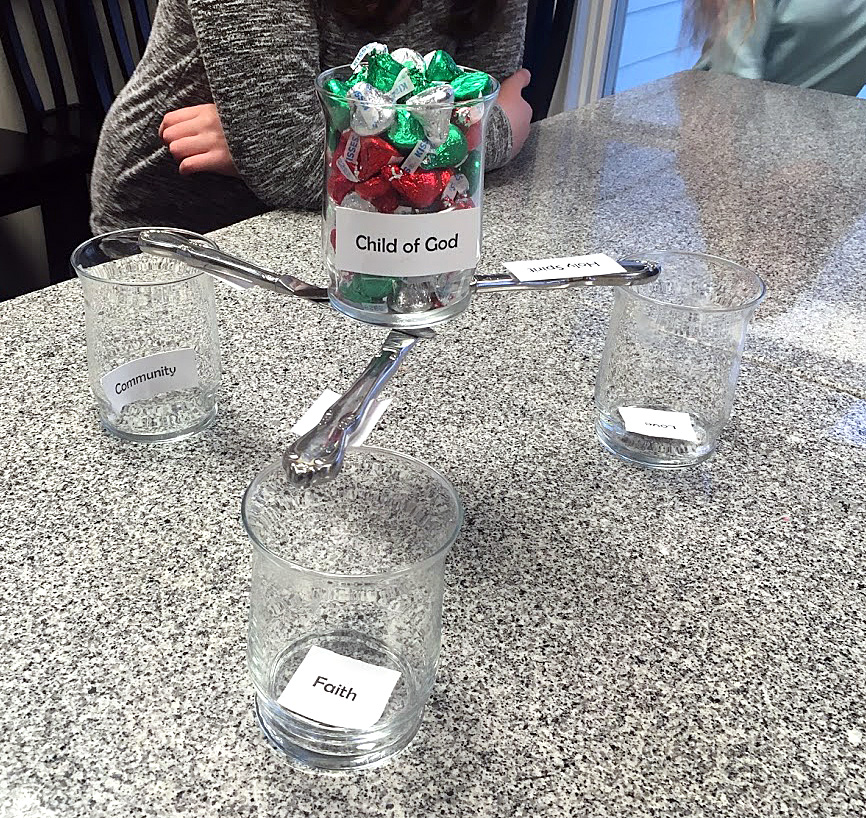 ---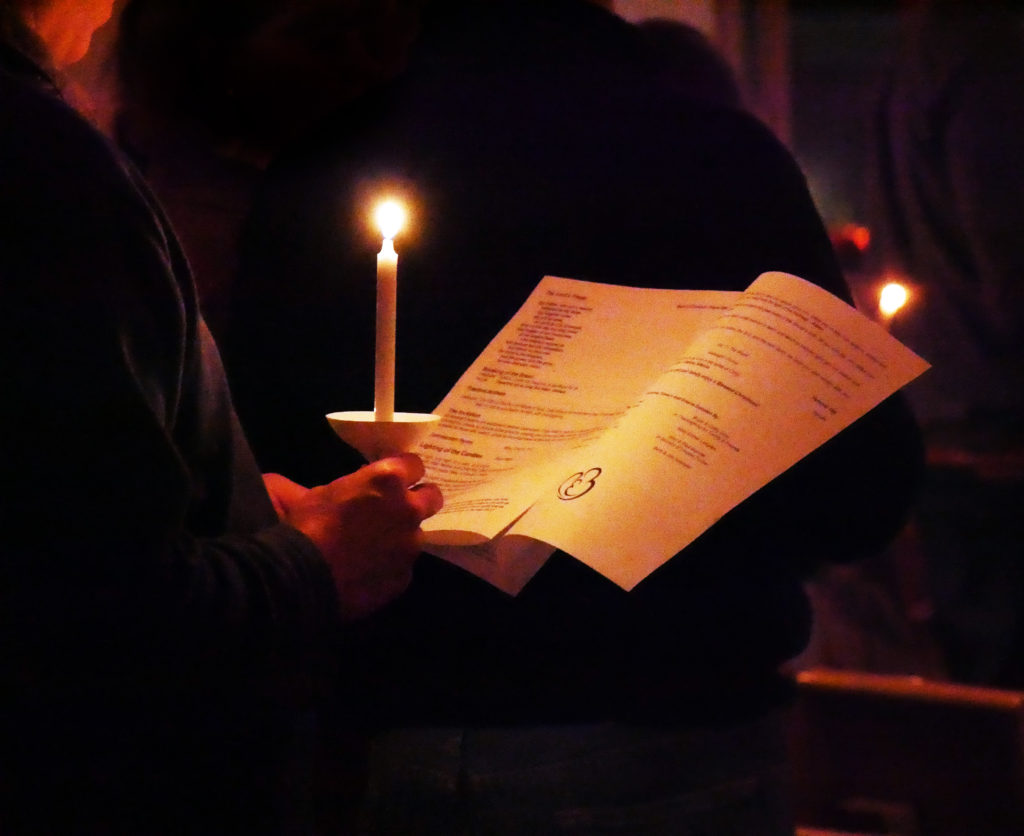 Holy Family celebrated the birth of our Lord with three worship services – 5 PM Children's Service and 11 PM Midnight Mass on Christmas Eve. On Christmas morning, the unique "Pajama Eucharist" was held at 10 PM when participants are encouraged to "come as they are," even if that means in pajamas and robes. For more information about worship at Holy Family, please contact the church office.
admin@hfec.org
Click below to view photos and videos from Christmas at Holy Family.
---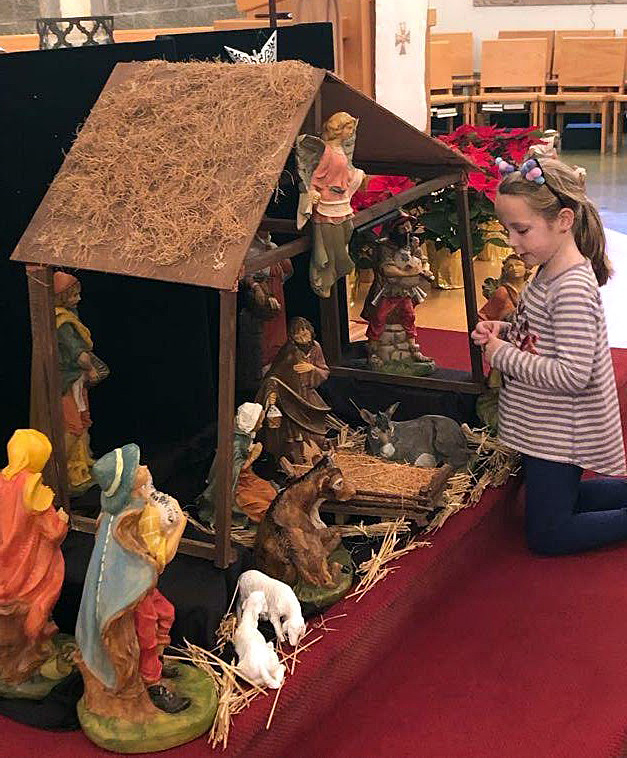 On Sunday, December 23rd, Holy Family held its annual Greening the Church event. Members of the church decorated the sanctuary with Christmas trees, garlands, and other decorations and made preparations for three Christmas worship services. Following the decorating, congregation members enjoyed a spaghetti dinner prepared by members of the Brotherhood of St. Andrew.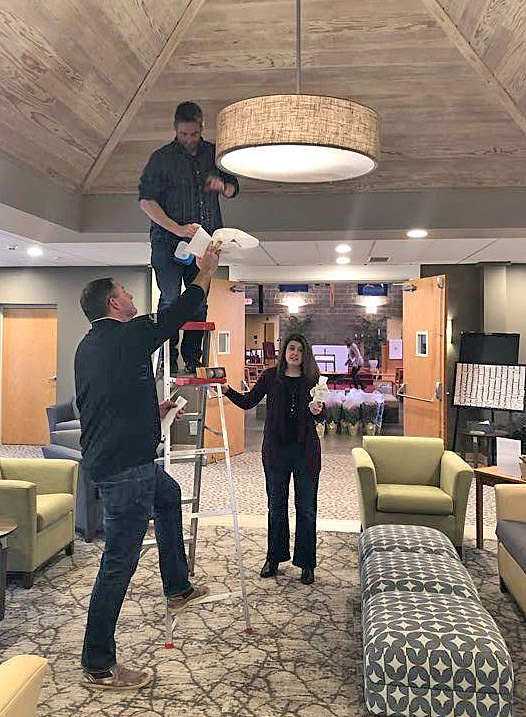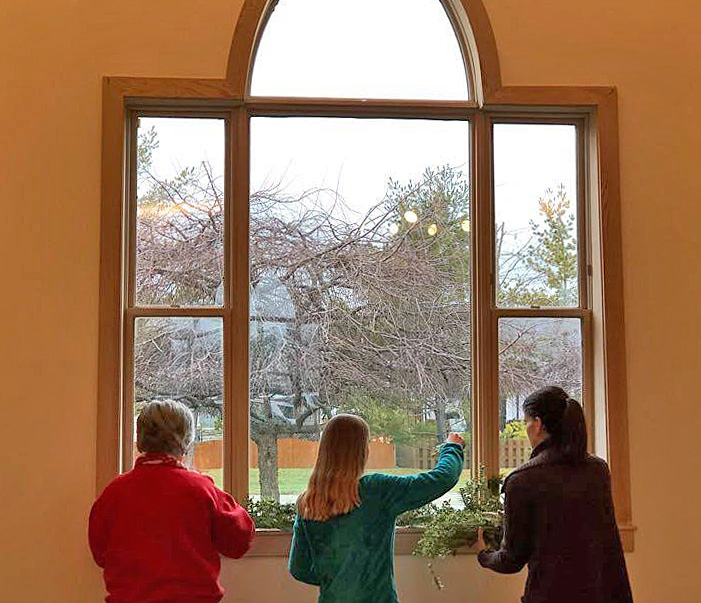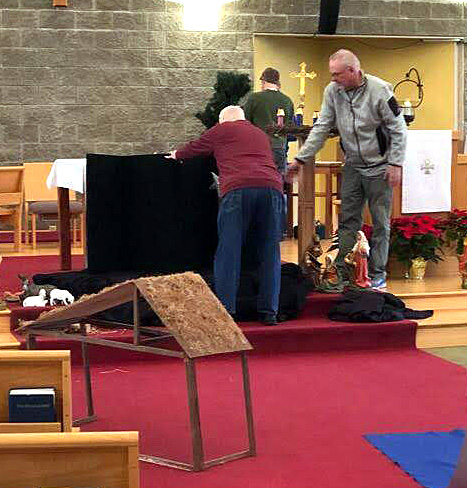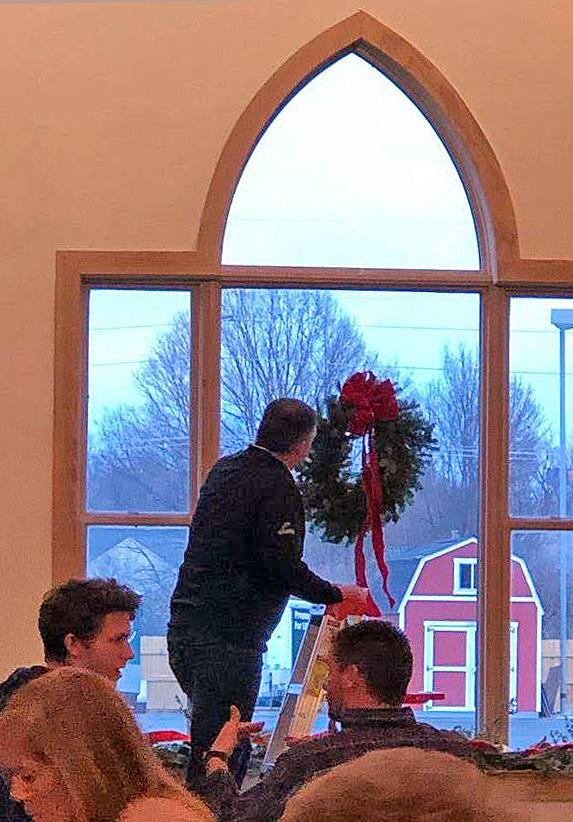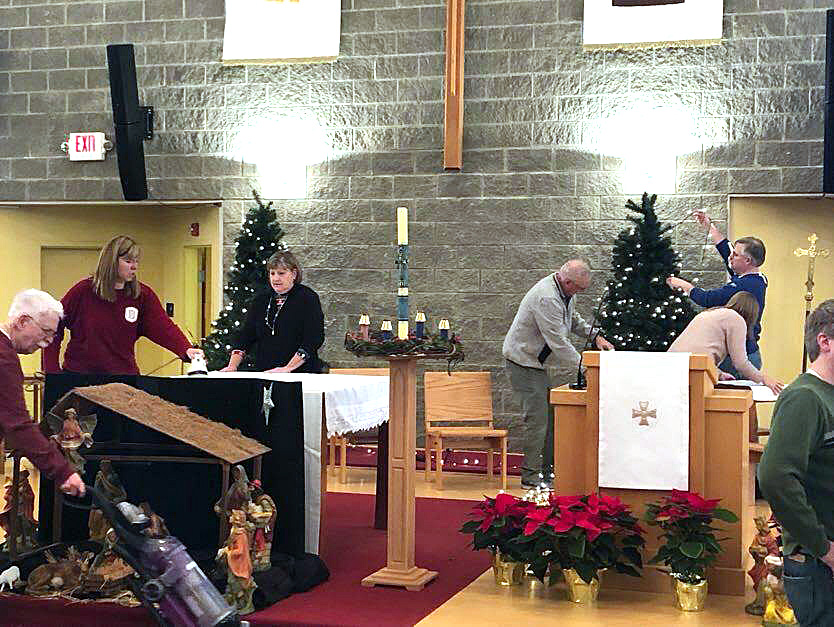 ---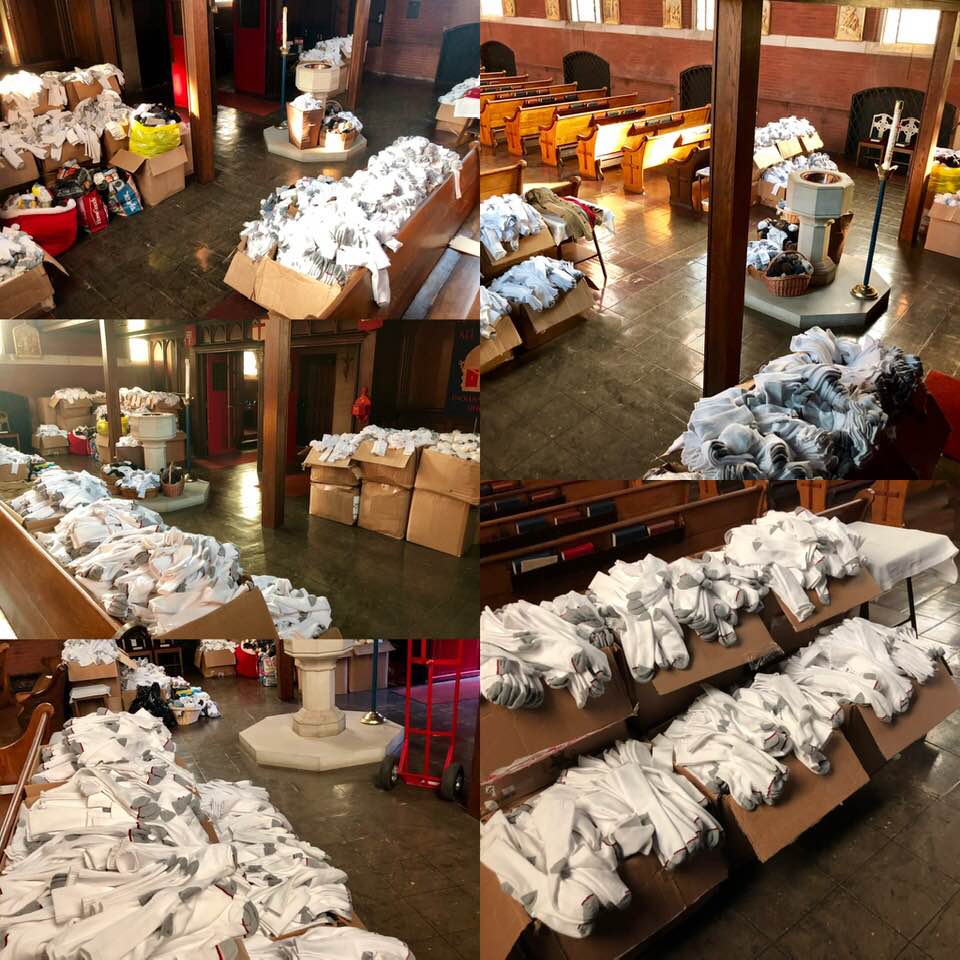 This fall Holy Family teamed up with
The Episcopal Church of All Saints
in Indianapolis in an attempt to donate 10,000 pairs of socks to Wheeler Mission in Indianapolis. Socks are the most needed (and at least donated) items for the homeless community. At the end of the drive which took place over about six weeks,
20, 732 pairs of socks were purchased or donated
to Wheeler Mission! Many thanks to those who participated in donating money, socks, or helping deliver the donations. For more information about outreach projects at Holy Family, please contact Deacon Cathy Scott.
cscott@hfec.org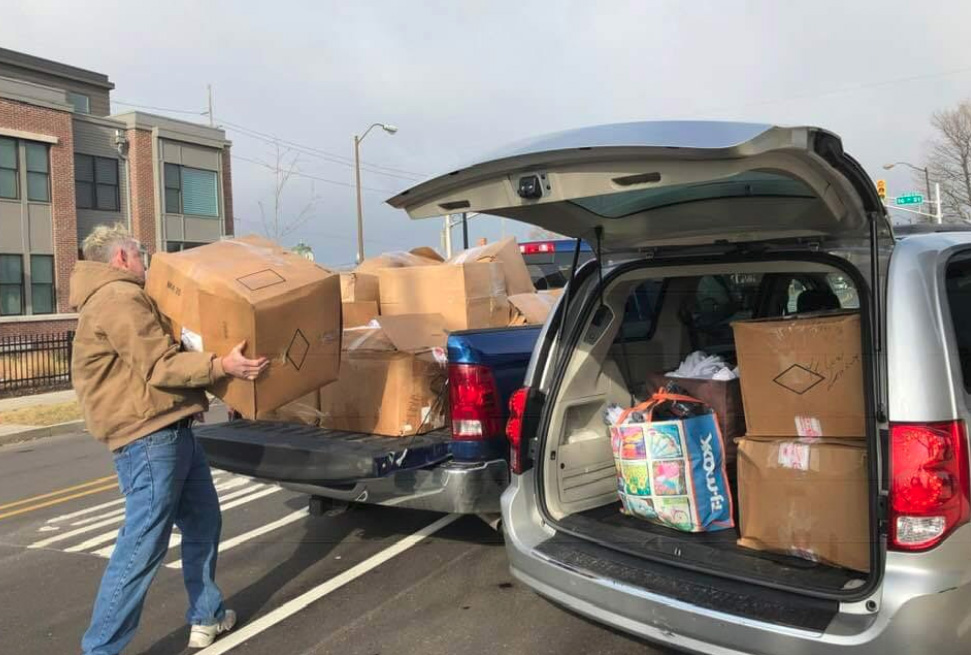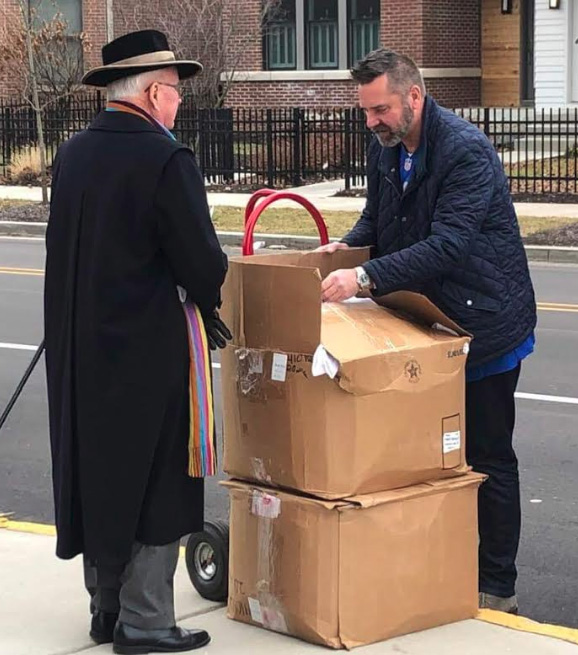 ---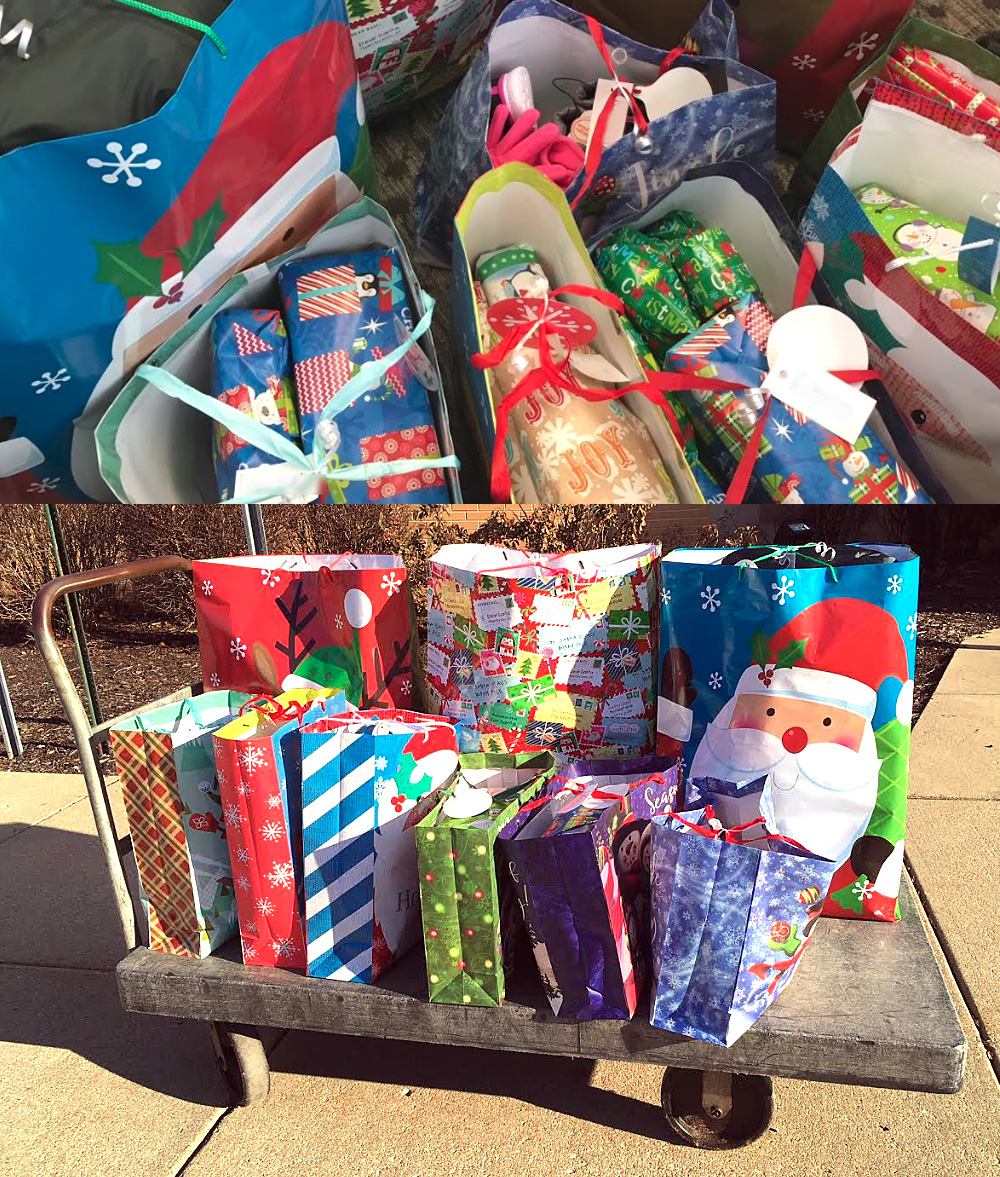 Holy Family delivered gifts to children at Fishers Elementary as part of its annual Angel Tree ministry. This beloved tradition brings together young and old and the spirit of giving. For more information about Angel Tree, please contact Jolene Johnston jjohnston@hfec.org
---