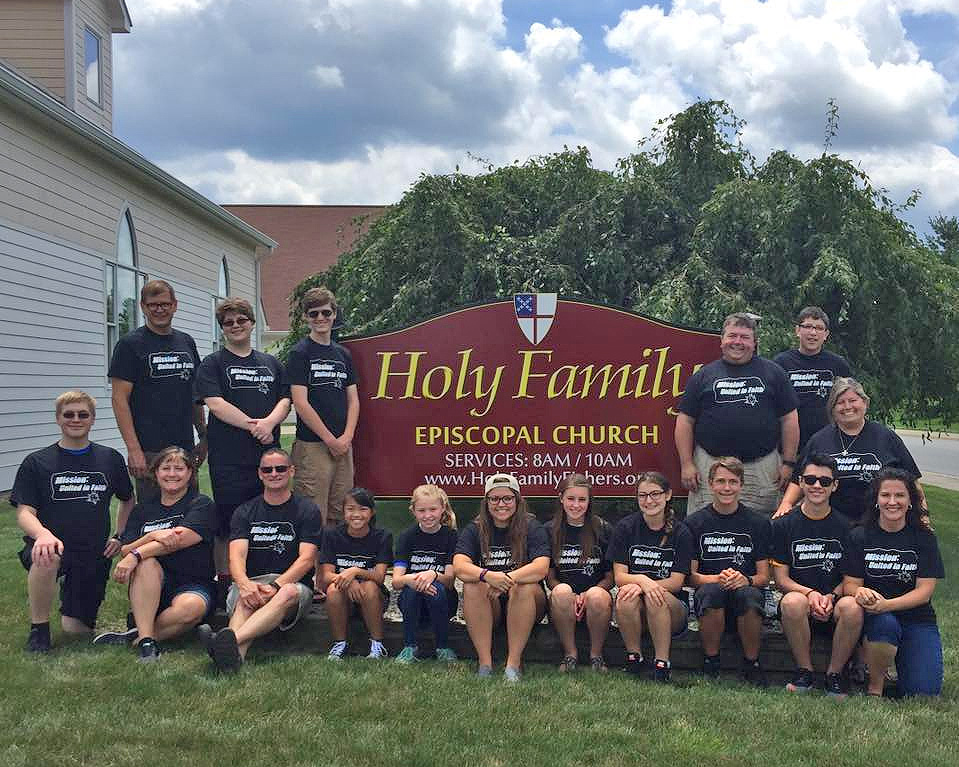 Holy Family recently held its first Mission: United in Faith mission trip as part of the larger Holy Family Youth Exchange program. This program was funded in part by a Youth Ministry Initiative Grant from the Center for Congregations. The week-long program was held in Brown County and Marion County, Indiana.
Seventeen youth and six adults participated in a variety of service activities including serving meals at Mother's Cupboard, working at the Wheeler Mission Thrift Store, and making improvements to the facilities at Waycross Camp and Conference Center. They worshipped together daily using the Book of Common Prayer and had several special worship opportunities including those led by Bishop Cate Waynick, Father Mike Galvin, and Deacon Cathy Scott. Throughout the week they enjoyed fellowship through teambuilding games, swimming and canoeing, a drive-in movie, and scavenger hunt.
Photos from the trip are available on the Holy Family Youth Group Facebook page. Please CLICK HERE to view the photos (you do not need to have a Facebook account to view the photos.) The Youth Group will continue its Youth Exchange program during the school year and will connect with other Episcopal Youth Groups around the country. For more information about this program, please contact Youth Director Marty Blake at mblake@hfec.org.
---