On Saturday, May 22nd, Holy Family held its annual Pentecost outdoor worship service and parish picnic. Households brought their own food and drinks for the picnic event in order to comply with COVID-19 safety protocols. Children enjoyed watching the Holy Spirit catch their red streamers in the wind and shared personal portions of "Happy Birthday to the Church" birthday cake with all who attended. For more information about worship at Holy Family, please contact The Reverend Bruce Gray at bgray@hfec.org.
For more Pentecost photos, please click HERE.
---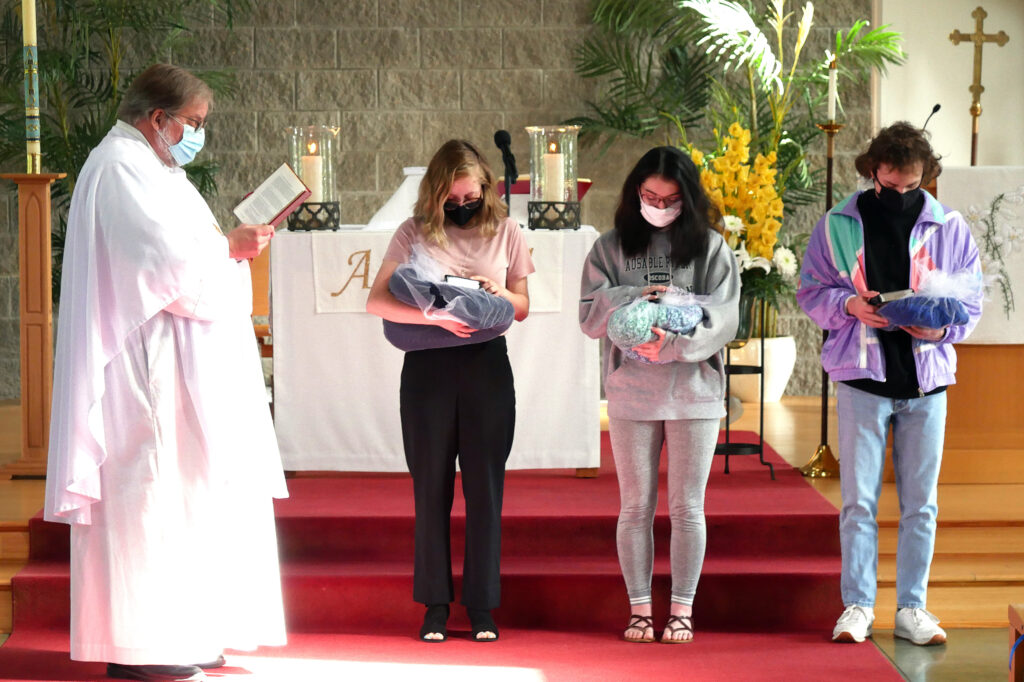 On Sunday, May 16th, Holy Family celebrated its 2021 high school graduates. The seniors were presented with bibles as well as prayer shawls made by members of Holy Family's Prayer Shawl Ministry. Both items were blessed by Father Bruce during the 10 AM service. Pictured above with Father Bruce are Hannah Tannas, Mikaila Blake, and Zach Clar.
Aaron Lackner was not able to attend the presentation.
Father Bruce also blessed all teachers during the service which was also the last day of Sunday school for the spring term. For more information about teens and Youth Ministry at Holy Family, please contact Director Ruth Everett.
youthministry@hfec.org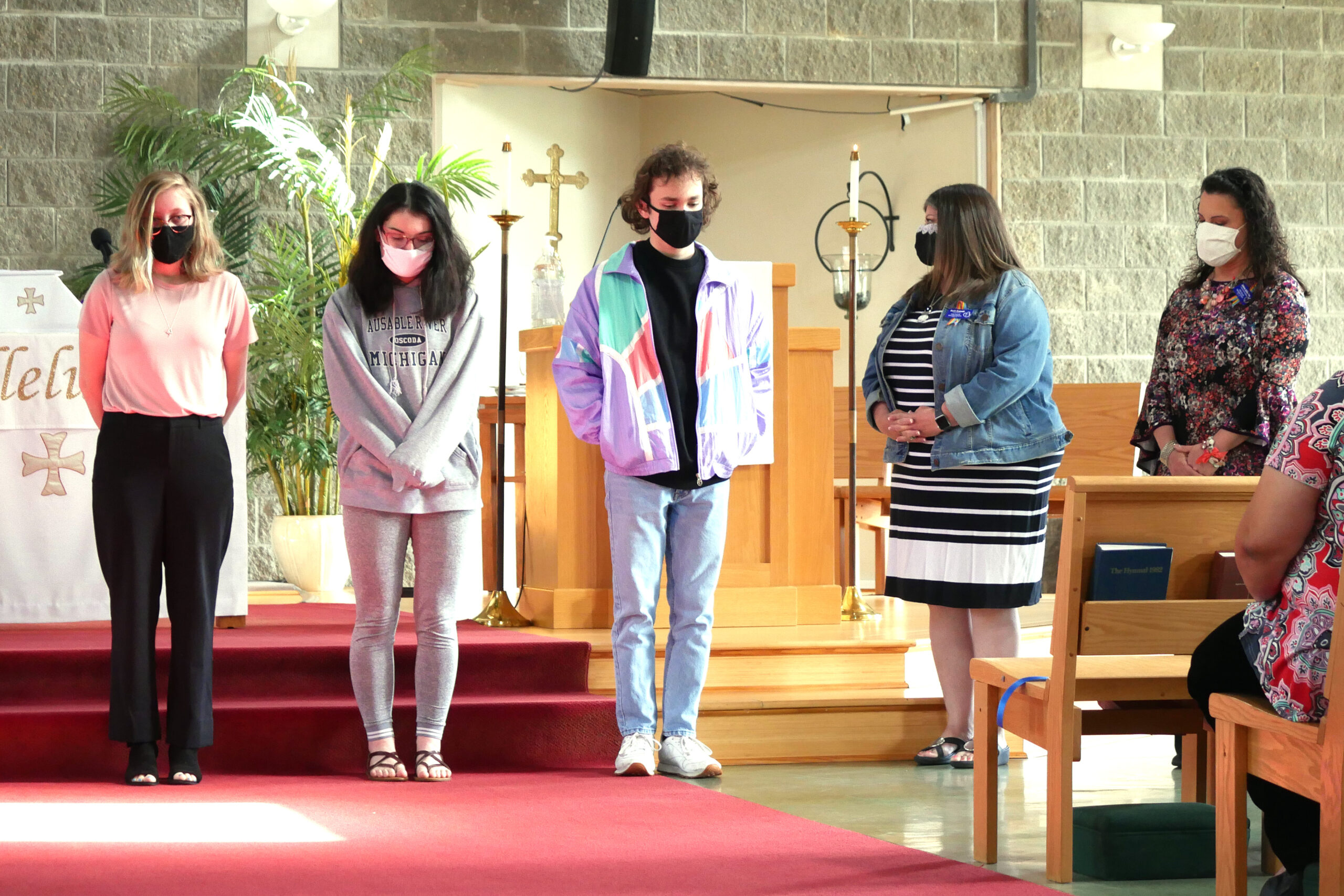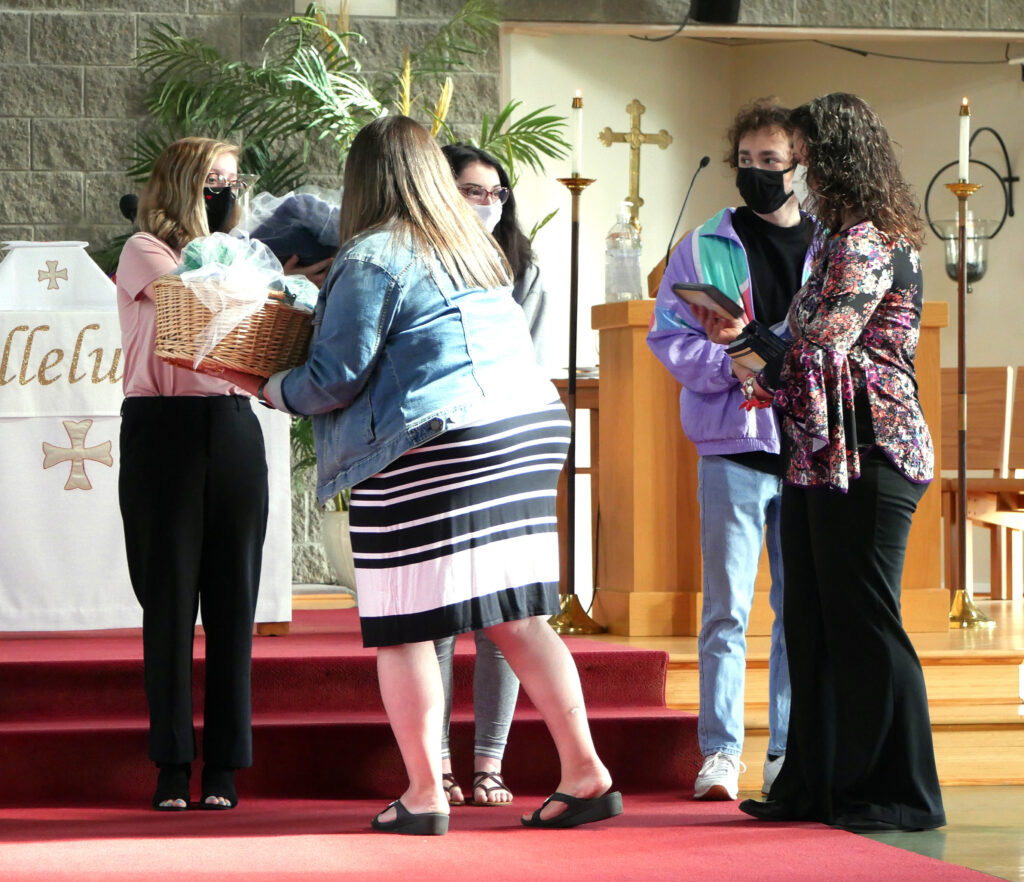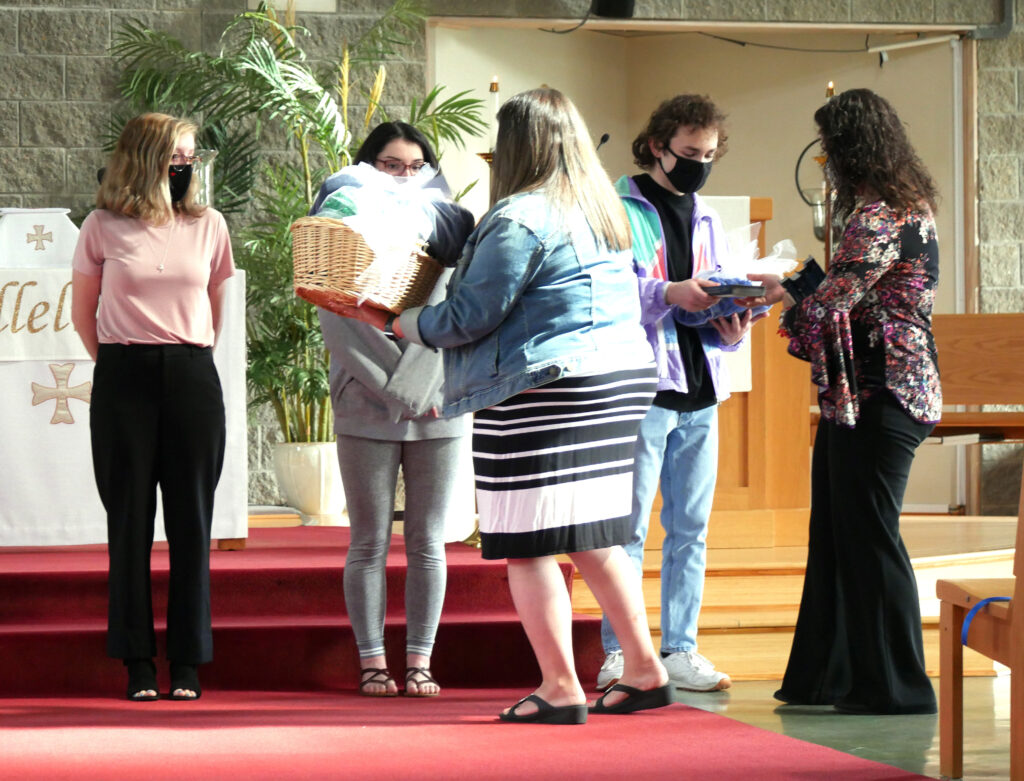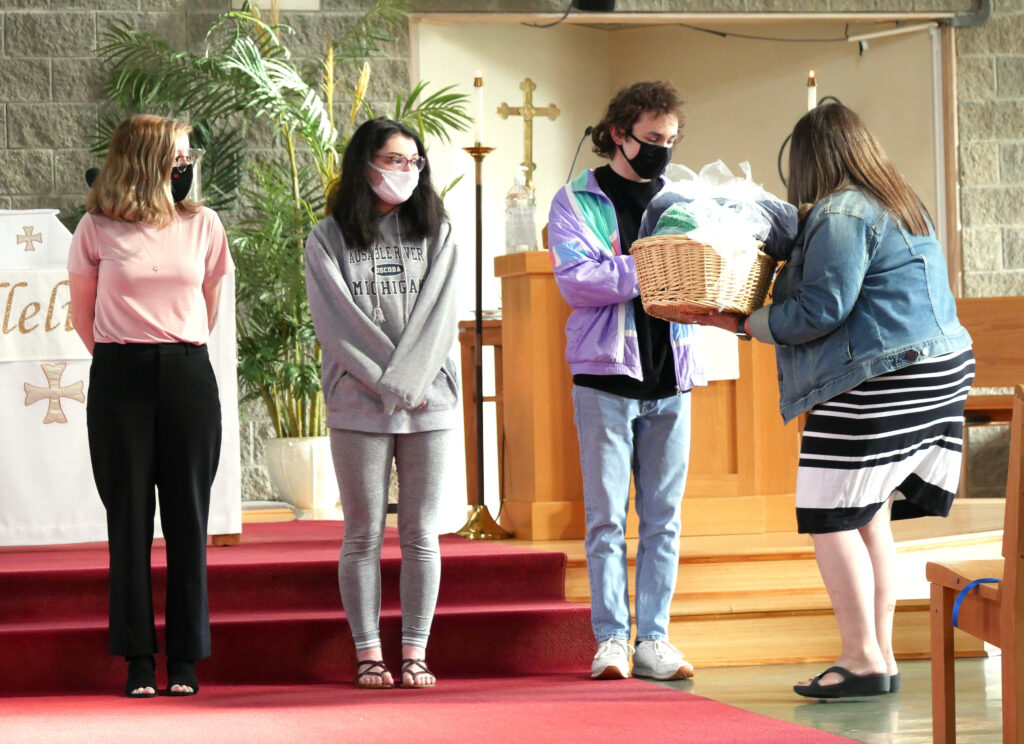 ---