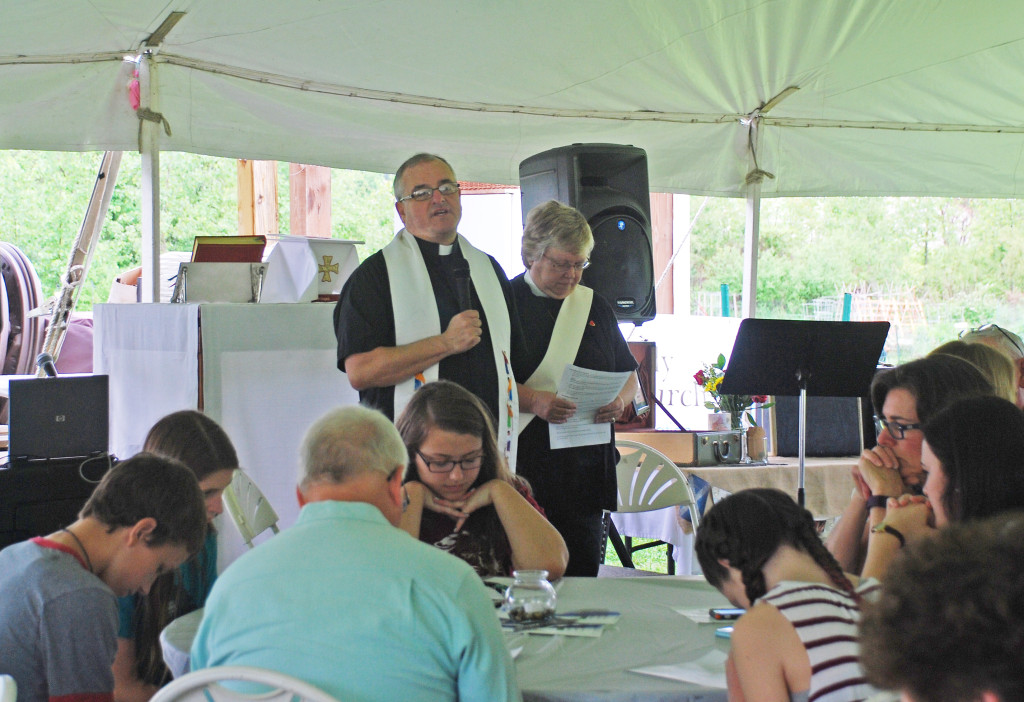 On Saturday, May 16th, Holy Family members gathered for our annual spring outdoor Eucharist and parish picnic. This year the event was the final in a series of special occasions related to our City of God capital campaign.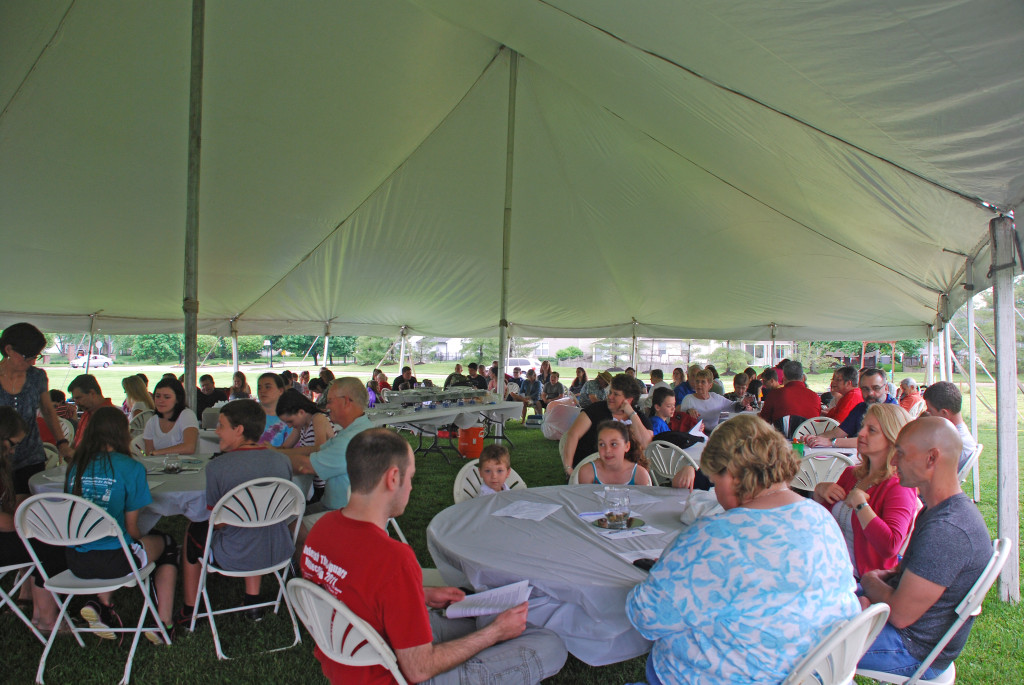 Father Mike and Deacon Cathy led the congregation in a beautiful liturgy under a large tent.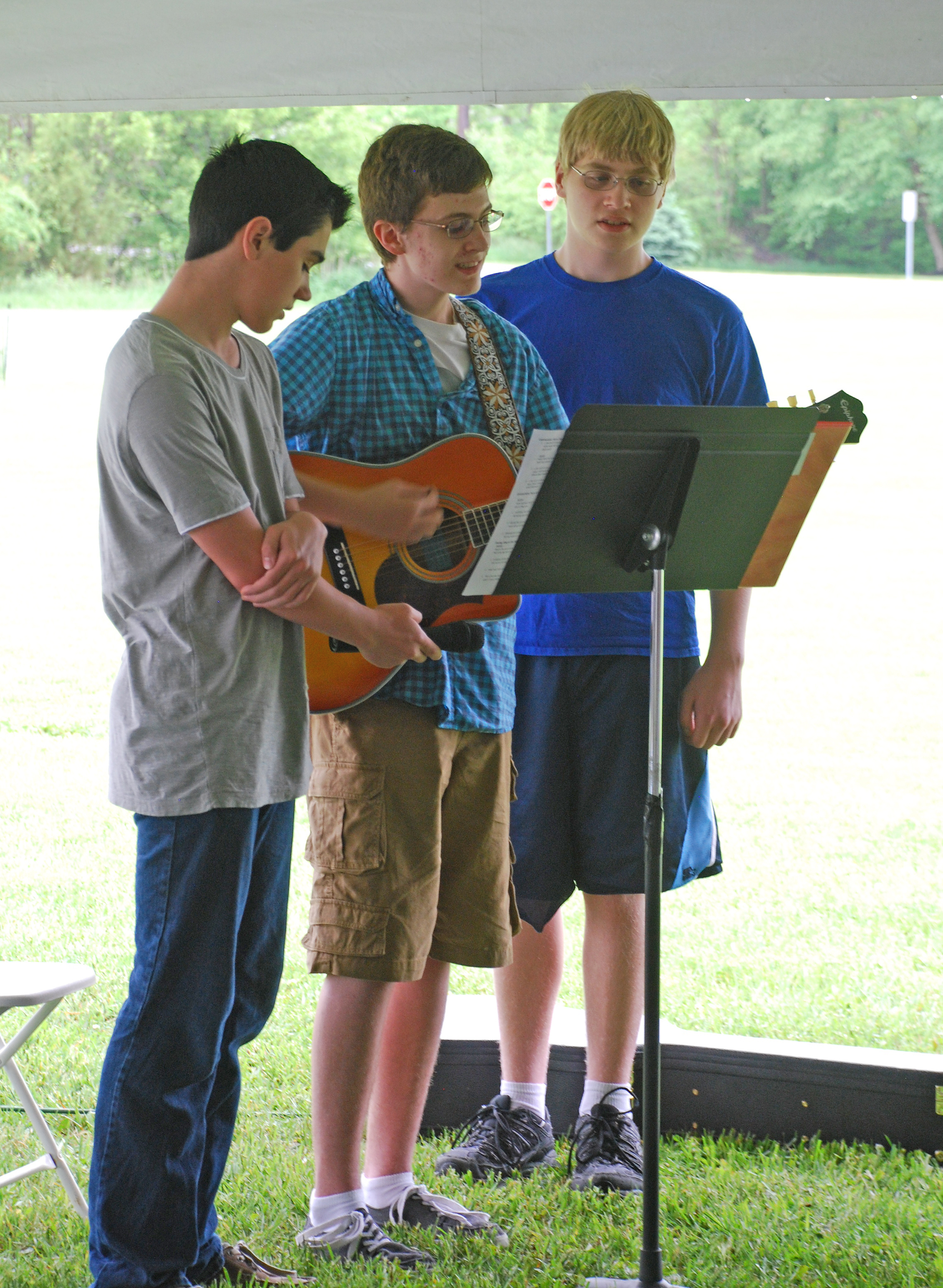 Music was provided for the service by youth group members led by guitarist Ethan Everett.
Father Mike invited congregation members to bring forward their City of God pledge cards and mite boxes to be blessed during the Offertory. In addition, congregation members returned their river stones that they had personalized earlier during the campaign. The stones will be added to the foundation of the new building during construction.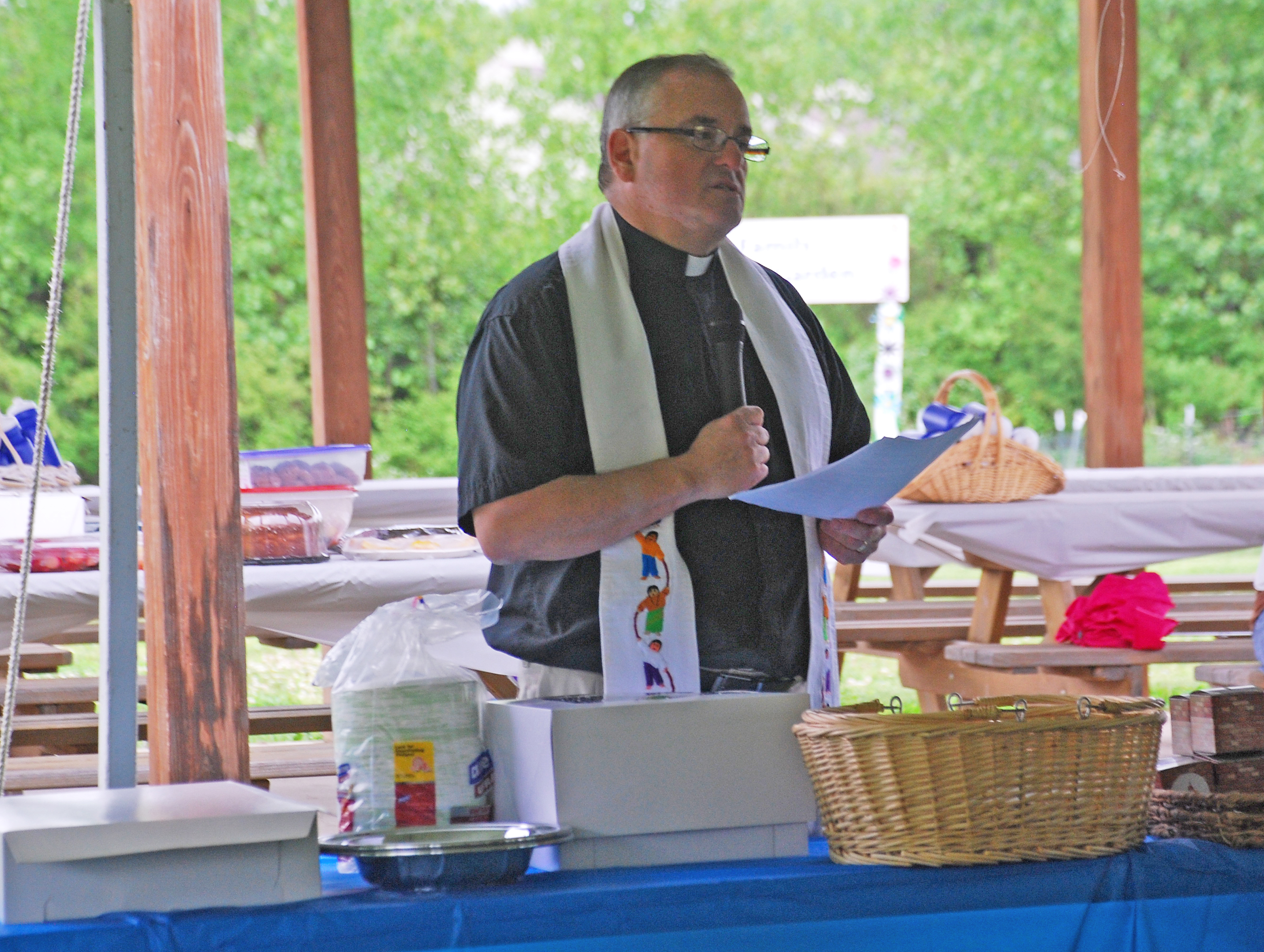 Father Mike blessed all of the items as well as the regular offering.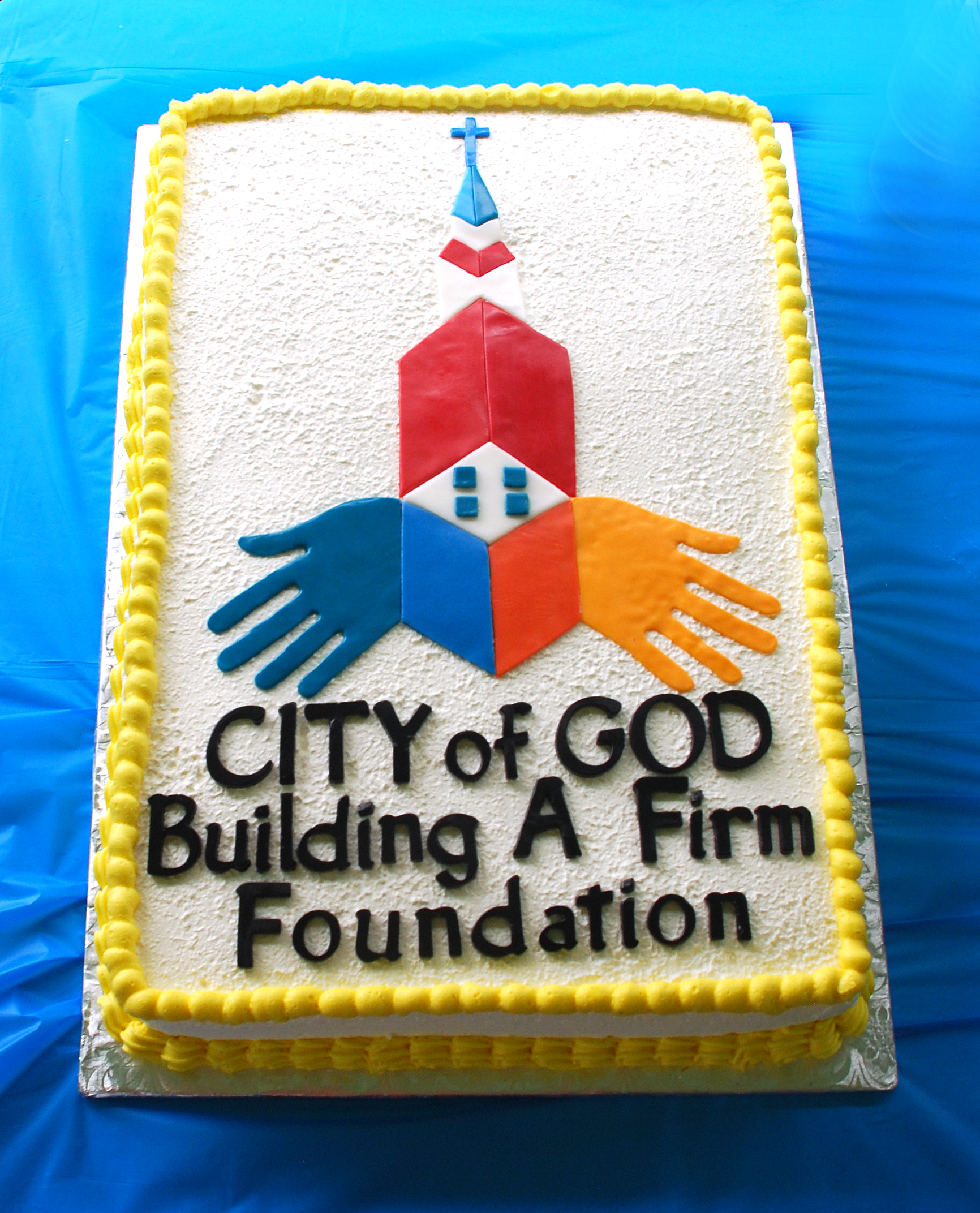 Following the service we celebrated with a picnic of grand proportion. Our City of God logo, designed by Holy Family member Stephen Beard, took center stage on a delicious cake. At the picnic's end, Father Mike announced an updated in-gathering amount of $615,000 toward the building project. More information about our City of God campaign can be found by clicking
HERE
.