Mobile users please
CLICK HERE
to view the entire post with more photos.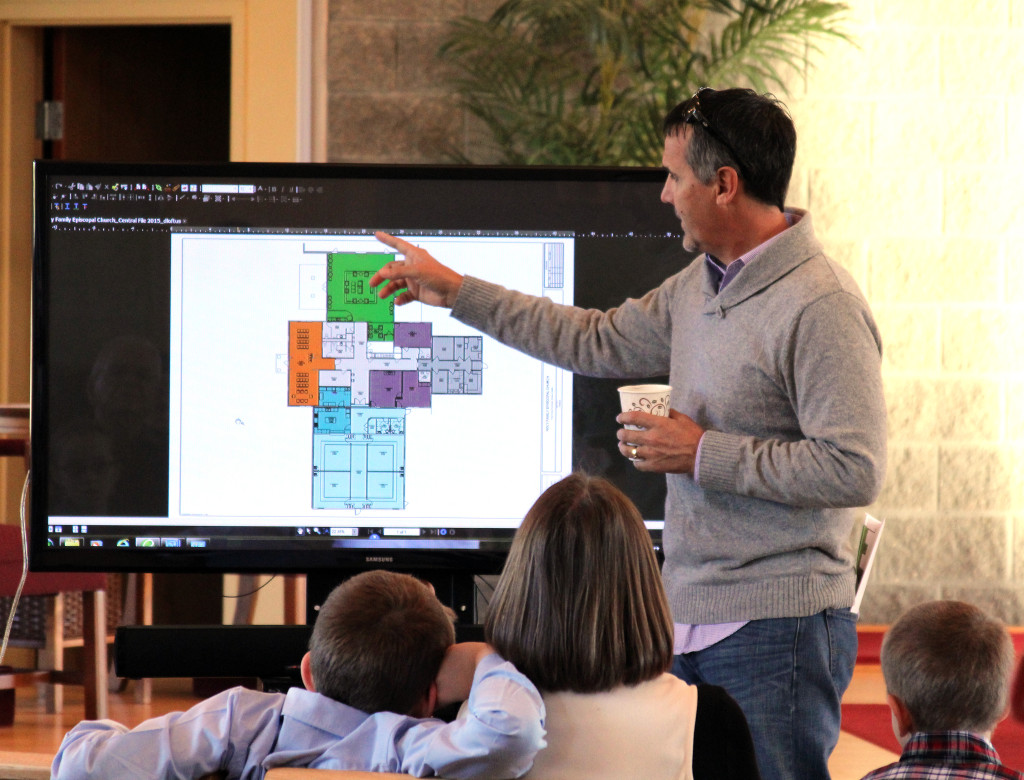 On Sunday, November 15th, Holy Family members were invited to a presentation of the progress of our City of God expansion project to date. Aspen Group members led a question and answer session in the sanctuary and presented some schematics to show the phases of the project.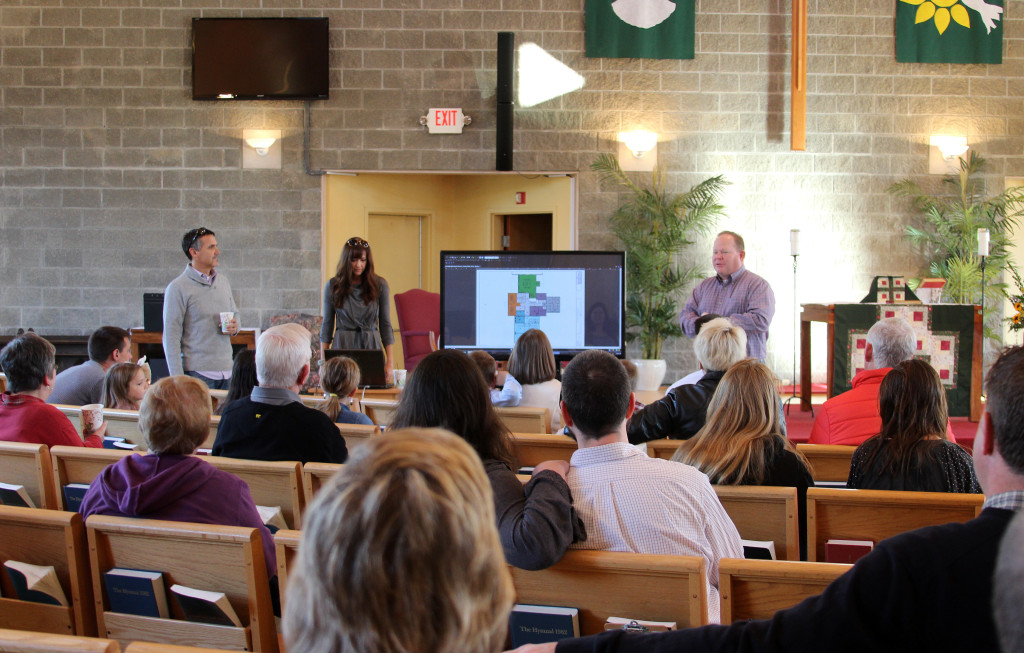 (From left to right: Terry Brown (Aspen Group), Dona Loftus (Aspen Group), and Mark Keys (Holy Family).
Also present from Aspen Group was Bob Gray.)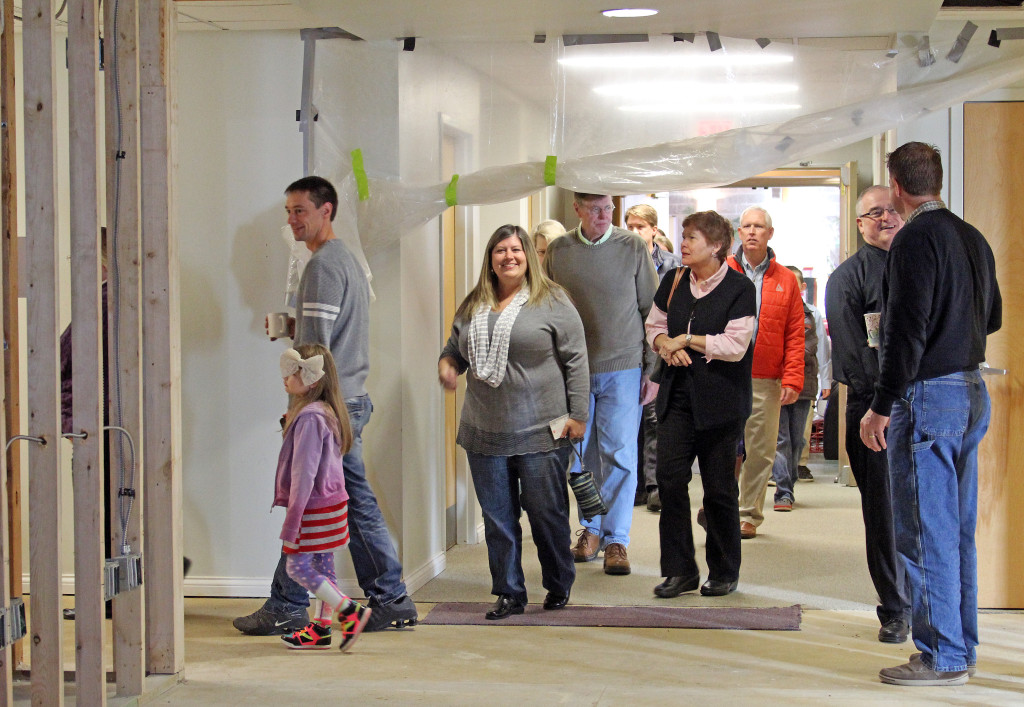 Following the discussion, congregation members were invited to tour the construction site and see the progress in person. The first phase of construction is projected to be complete by Christmas. The expansion will continue into early 2016.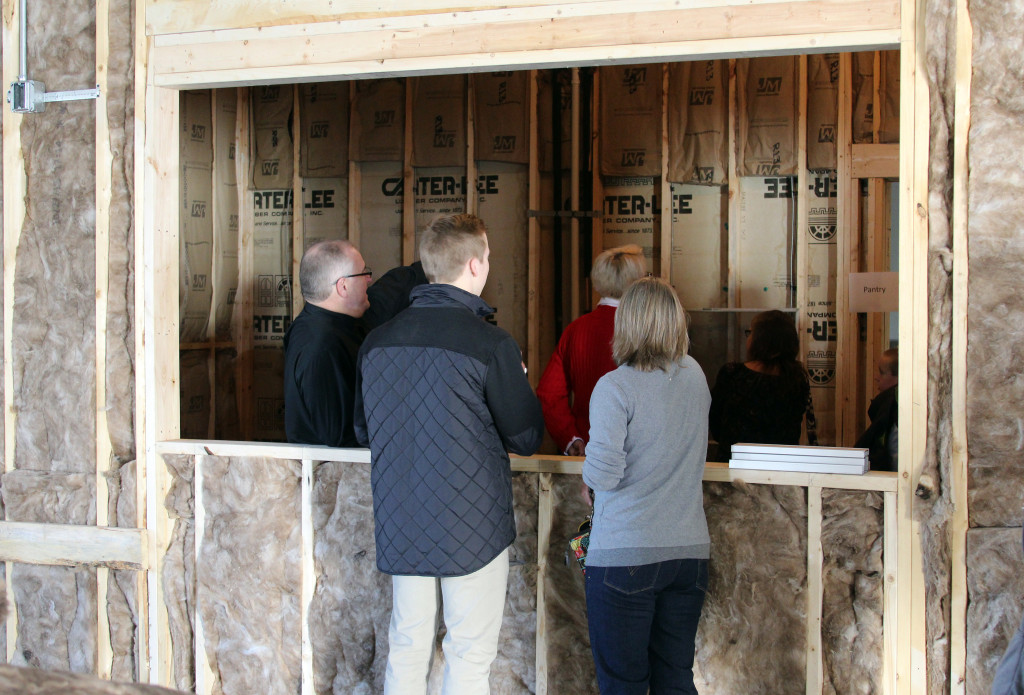 More information about our City of God expansion project can be found by clicking
HERE
.