Holy Family Responds to COVID-19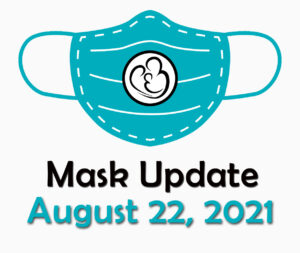 Based on updated CDC guidelines, Holy Family now requires masks for everyone during worship and other indoor events, except for those under age 2.

The return to masks is due to an increase in Hamilton County's risk levels for COVID-19. The CDC recently raised our county's risk rating to "substantial" level. The Delta Covid variant is becoming widespread, and infections have increased by 63% in the last seven days. Fortunately fully-vaccinated people are at a very low risk of serious COVID illnesses, but Holy Family wants to be considerate of people who cannot be vaccinated due to age or medical conditions. Feel free to contact Fr. Bruce or any other members of the Holy Family Regathering Team if you have any questions. bgray@hfec.org
*Mobile users may need to turn their devices sideways for the best view.
The Regathering Team consists of Father Bruce Gray, Dr. Doug Tannas, Ruth Everett, Bob Murray, Lorri Batesky, Jolene Johnston, Bethany Paden, and Ben Paden. Questions about the team or the reopening process may be directed to Father Bruce. bgray@hfec.org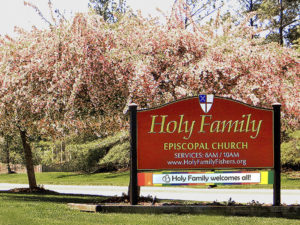 Get Connected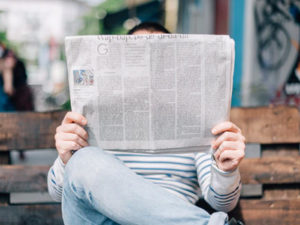 Be Informed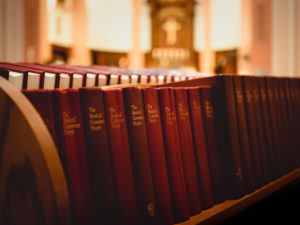 Stay Grounded in Faith
Just because the church building is temporarily closed, it doesn't mean that Holy Family members can't BE the church! Tune in to these ways to connect with Holy Family online.
Approved by the Diocese on September 1, 2020