Holy Family Responds to COVID-19
The coronavirus epidemic presents new challenges and opportunities for Holy Family. Please review the resources below to help you to stay up to date during these uncertain times.
*Mobile users may need to turn their devices sideways for the best view.
The Regathering Team consists of Father Bruce Gray, Deacon Cathy Scott, Dr. Doug Tannas, Ruth Everett, Bob Murray, Lorri Batesky, Jolene Johnston, Bethany Paden, and Ben Paden. Questions about the team or the reopening process may be directed to Father Bruce. bgray@hfec.org

Fishers COVID-19 Vaccine: The Fishers Health Department has created a form to assist in the preparations of COVID-19 vaccinations. COVID-19 vaccinations are not anticipated to be available to the general public until mid-2021 but certain individuals may qualify to receive the vaccine sooner. This survey is based on the most current criteria being utilized at the state and national level for vaccine allocation. By filling out this form, you are assisting in the planning process and eventual notification process for the vaccination by the Fishers Health Department, but this does not guarantee you a place in line nor a vaccine. For more information, please click HERE.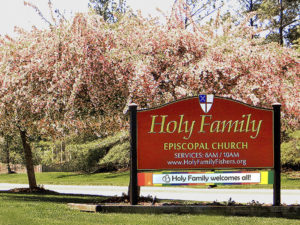 Get Connected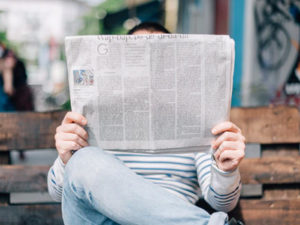 Be Informed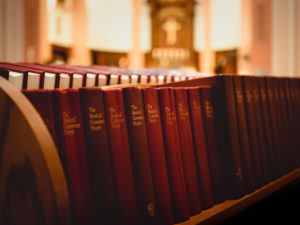 Stay Grounded in Faith
Just because the church building is temporarily closed, it doesn't mean that Holy Family members can't BE the church! Tune in to these ways to connect with Holy Family online.