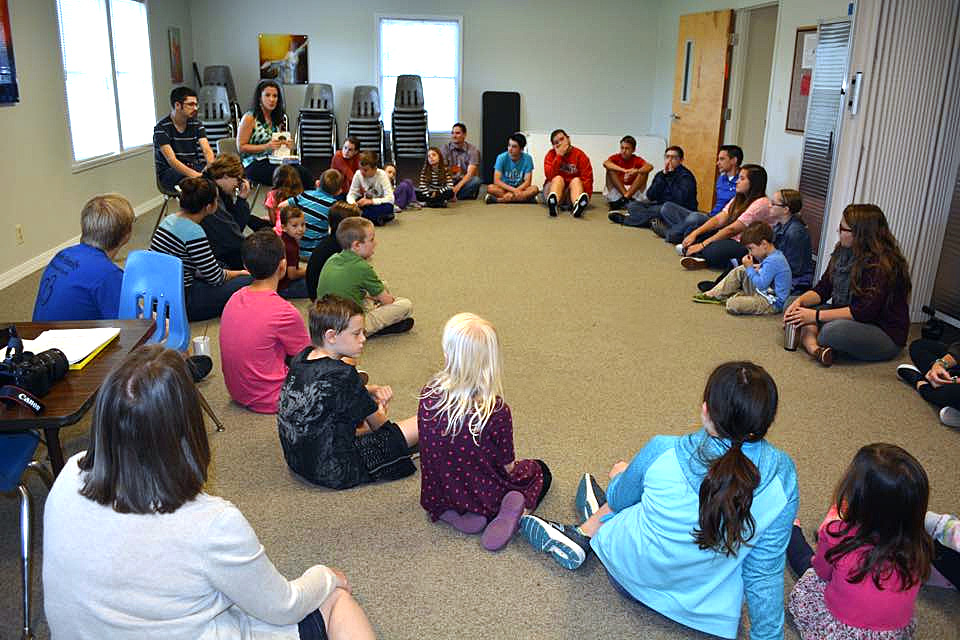 Holy Family celebrated its "Back to Church Sunday" with the return of Sunday school programming for children in preschool through high school. Due to the upcoming
City of God building project
, we decided to engage all children and youth in a VBS-style program that will continue throughout construction. The first unit this fall will present scripture and activities based on the miracles of Jesus. Youth Group students partnered with younger children to assist with many activities.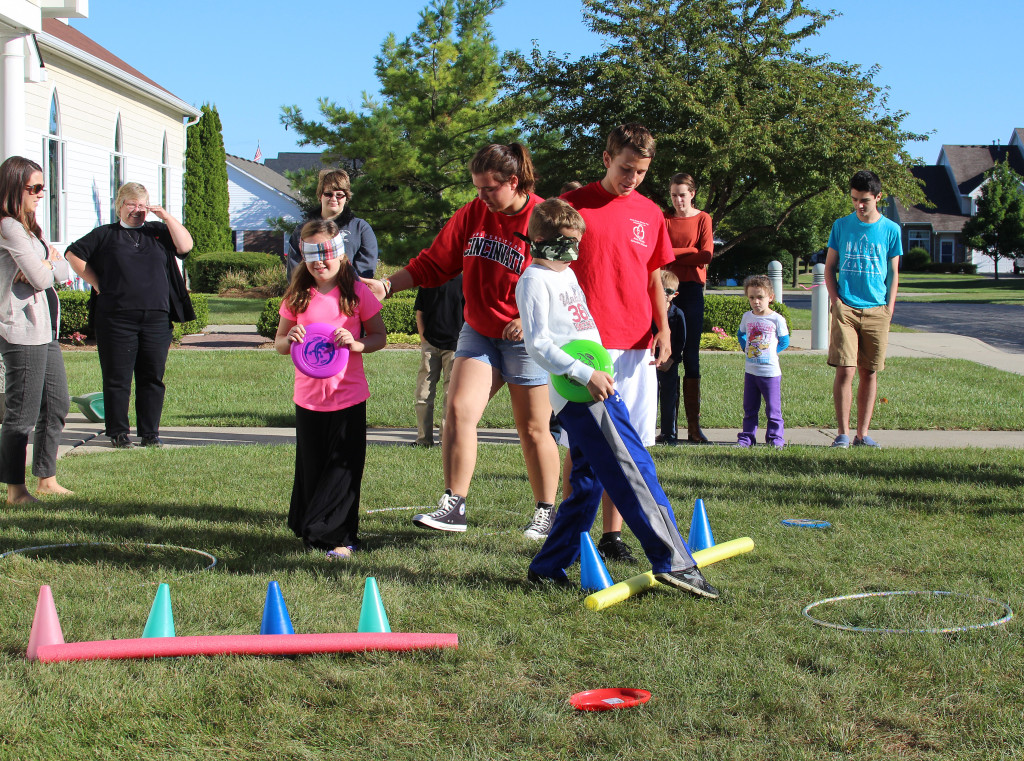 For this activity, each student directed a blindfolded partner through a course of "life's obstacles" and found many ways to reach their desired goal. Bible stories described Jesus healing the blind.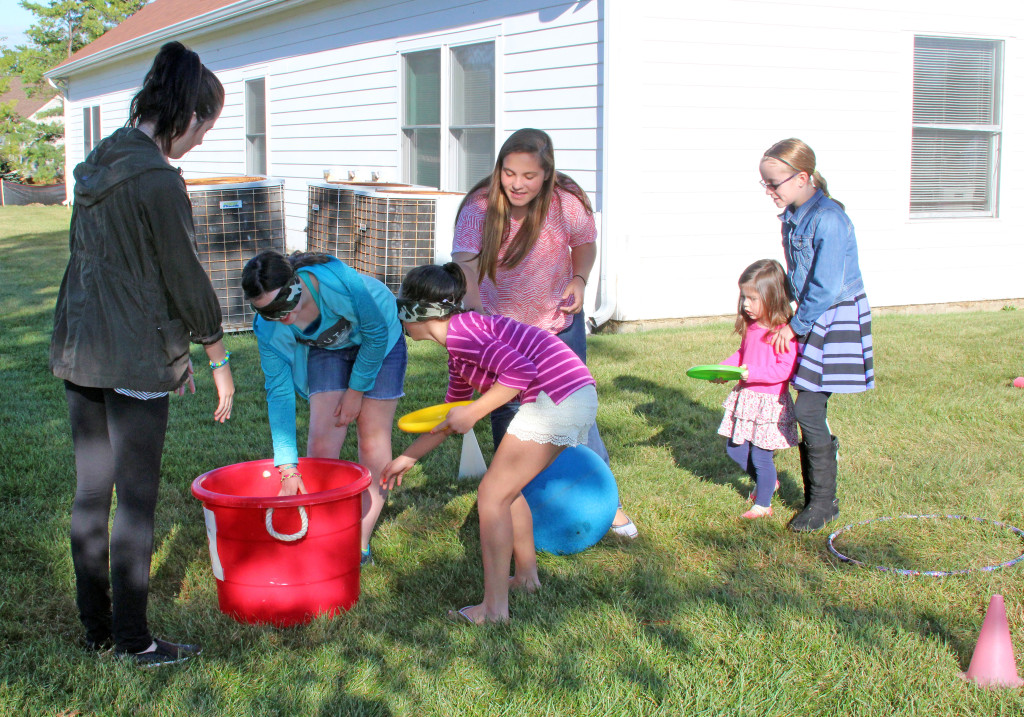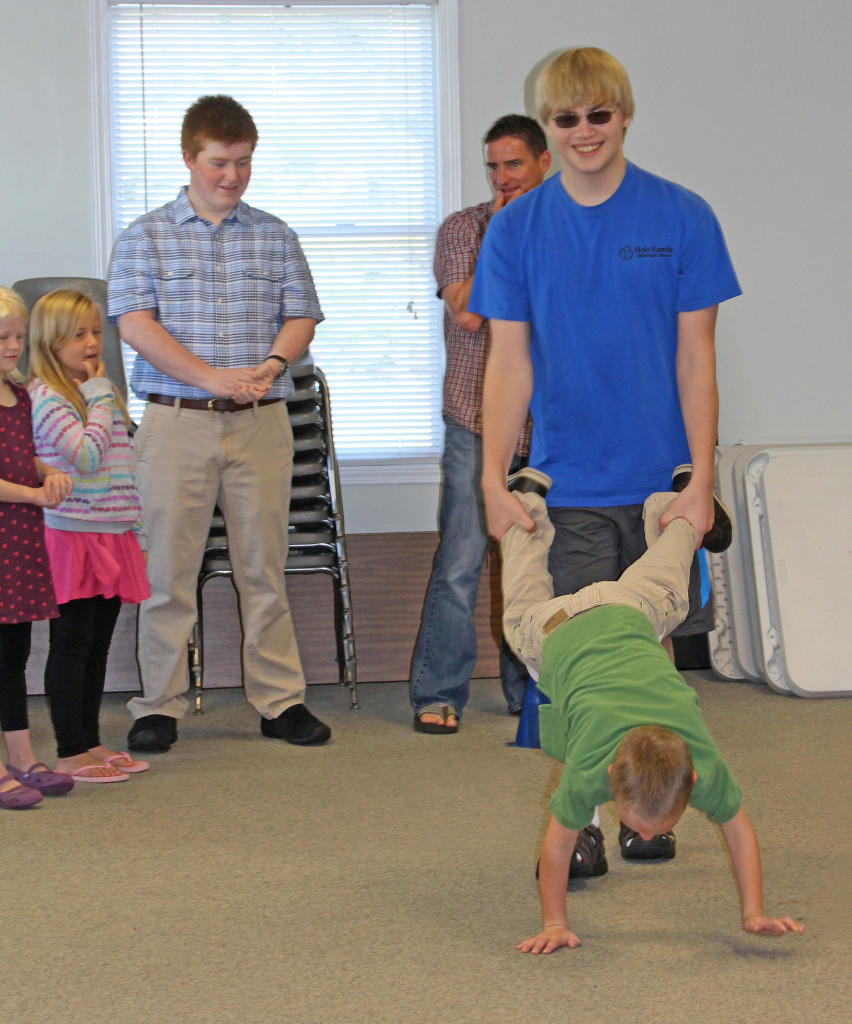 Our second activity challenged students to assist their partners in traveling across the room when they didn't have use of their legs. Our bible story described four men carrying their paralyzed friend to Jesus to be healed. Additional miracles stories will be shared this fall.