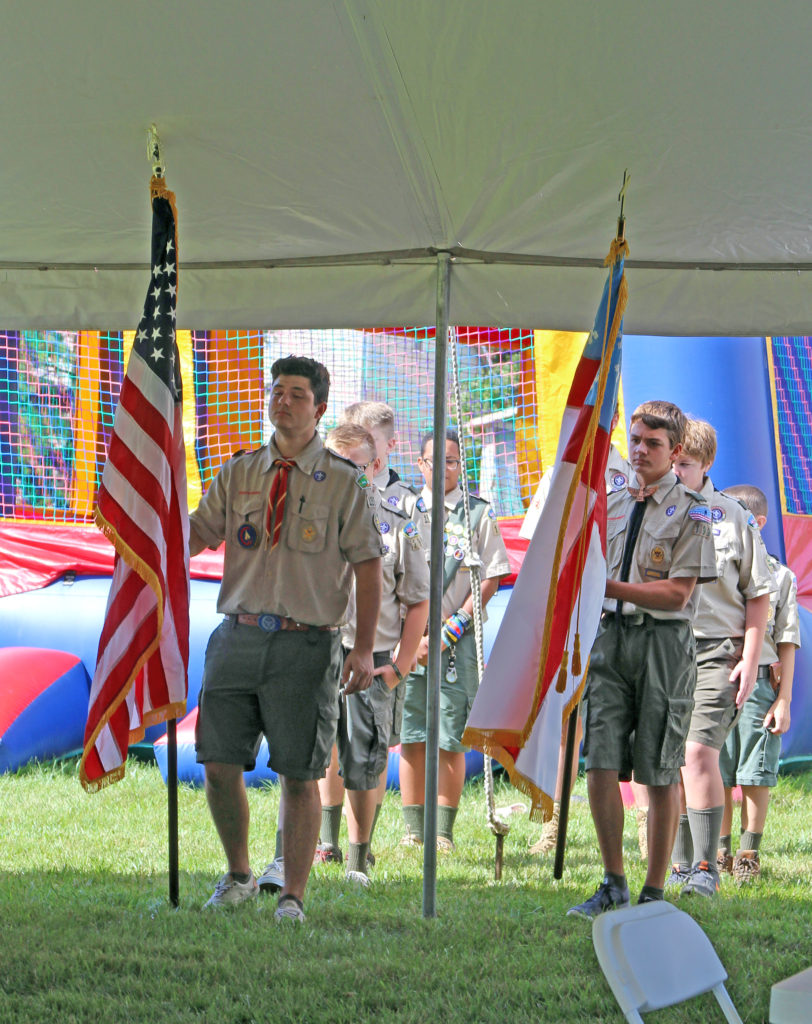 On Sunday, September 11, 2016 Holy Family held a special 9/11 Remembrance prayer service. We prayed for all those effected by traumatic events such as disasters and terrorist attacks.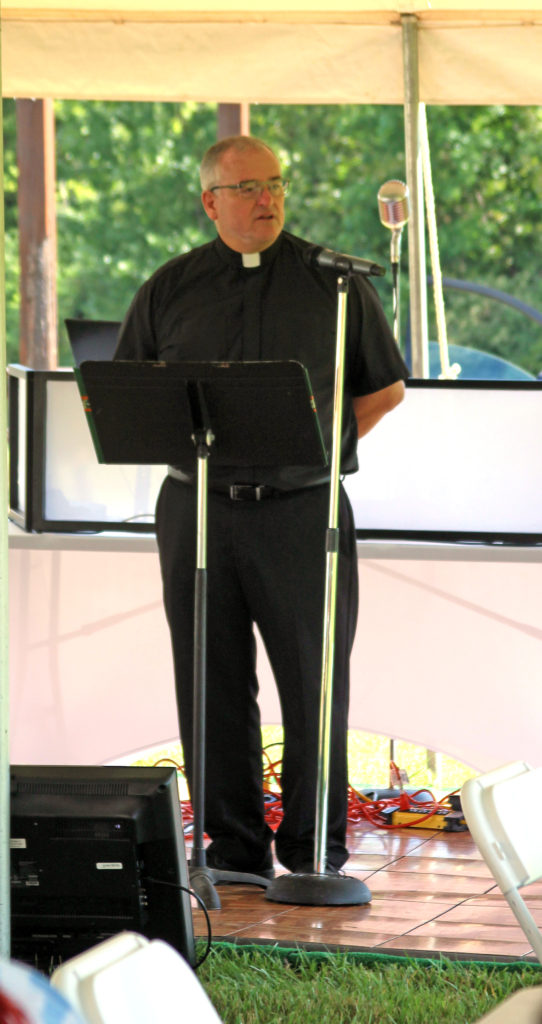 Father Mike said special prayers for first responders who perished on, and in the days following, the attacks on 9/11/2001.
Prayer for First Responders
God of the selfless,
God of the strong and the brave,
Grant a perfect rest among the souls of the righteous
To those who died in service to others
during the 9/11 attacks,
May their dedication to protecting life
serve as a shining lamp of love
And the works of their hands
bring us all merit in heaven.
Bless the souls of all who have died to save others,
Civilians and professionals,
The trained and the untrained,
In every age and in every land,
Men and women who answered the call of honor, duty and service.
May their memories be sanctified with joy and love.
May their souls be bound up in the bond of life,
A living blessing in our midst. Amen.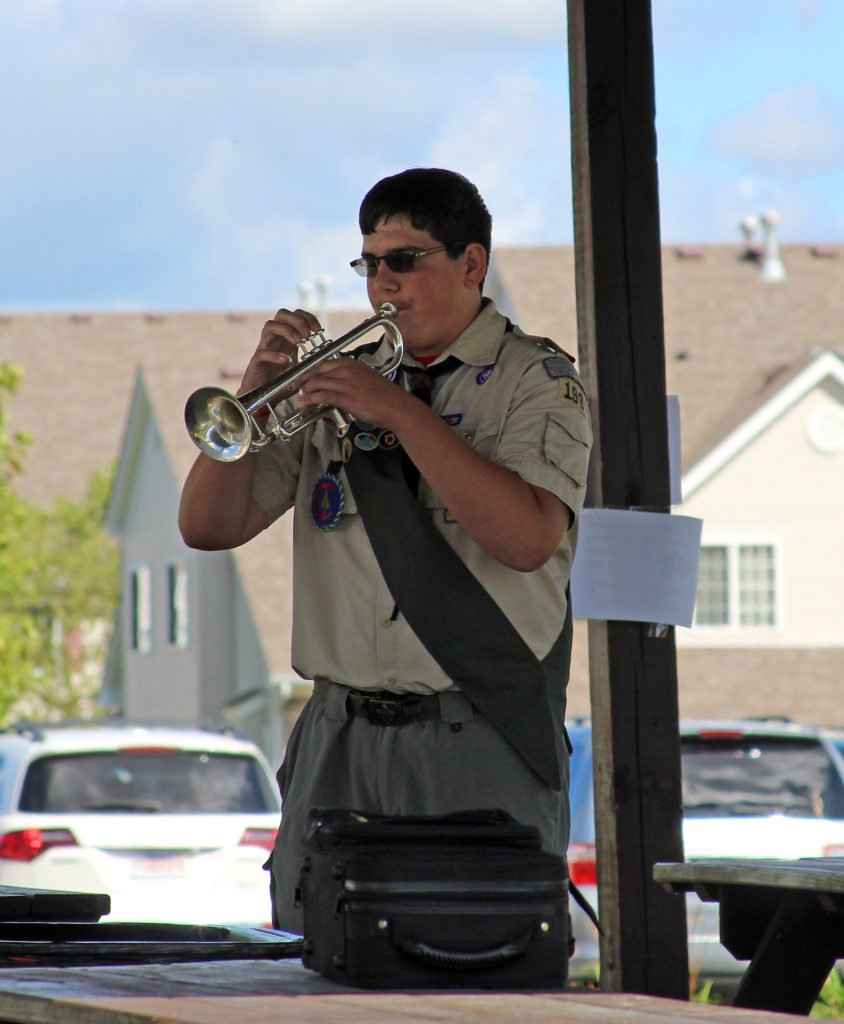 Following the playing of TAPS by Aaron Lackner, Father Mike also prayed for current first responders, blessing them in their daily acts of courage and bravery. Local first responders were honored during our Community Block Party with a VIP sticker, gift, and free lunch for their entire family.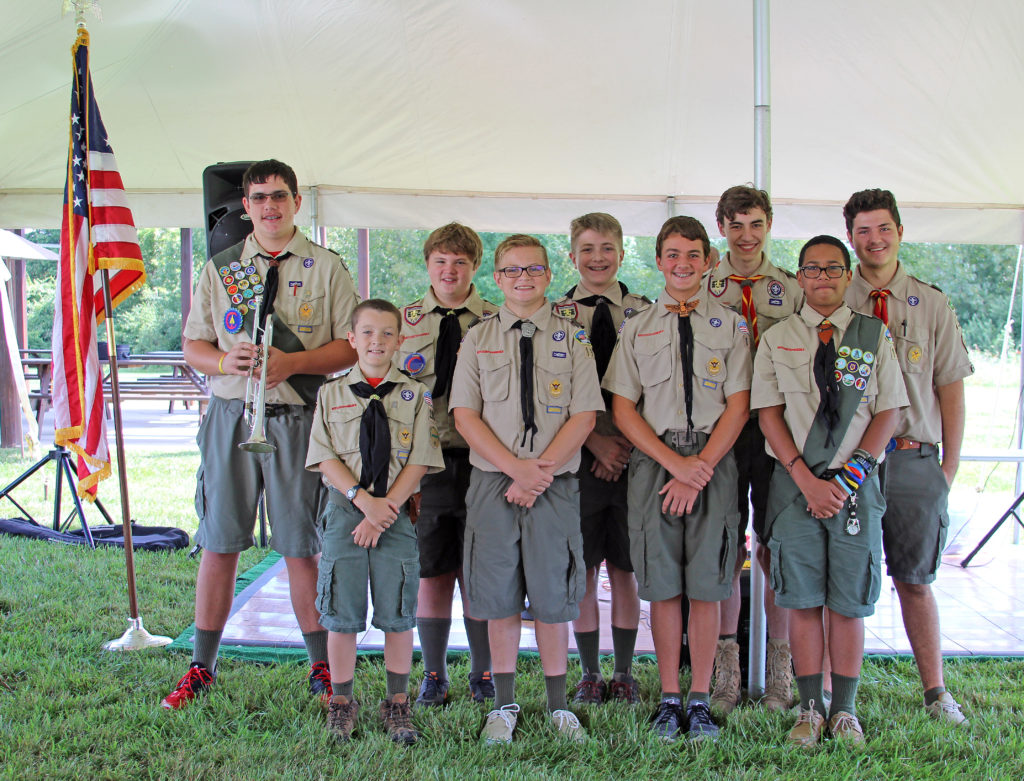 Our prayer service was attended by members of Boy Scout Troop 199 which is chartered at Holy Family. They provided the color guard for our service as well.
---