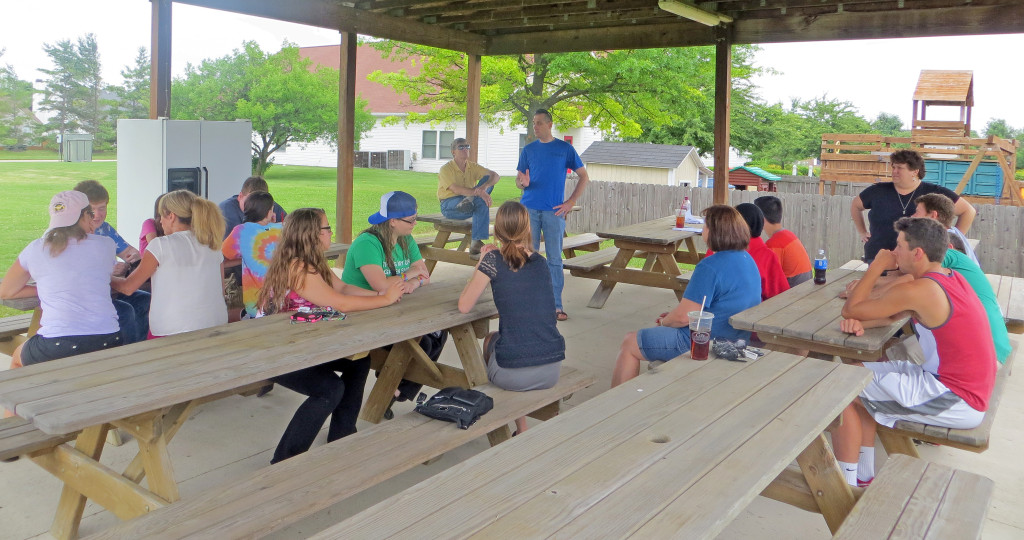 On Saturday June 20, several members of the Holy Family mission trip team met to prepare for their upcoming mission to Philadelphia in July.  The afternoon meeting included fellowship time and discussion about some of the systemic issues of racism and economic oppression as they pertain to those the team will be serving in Philadelphia.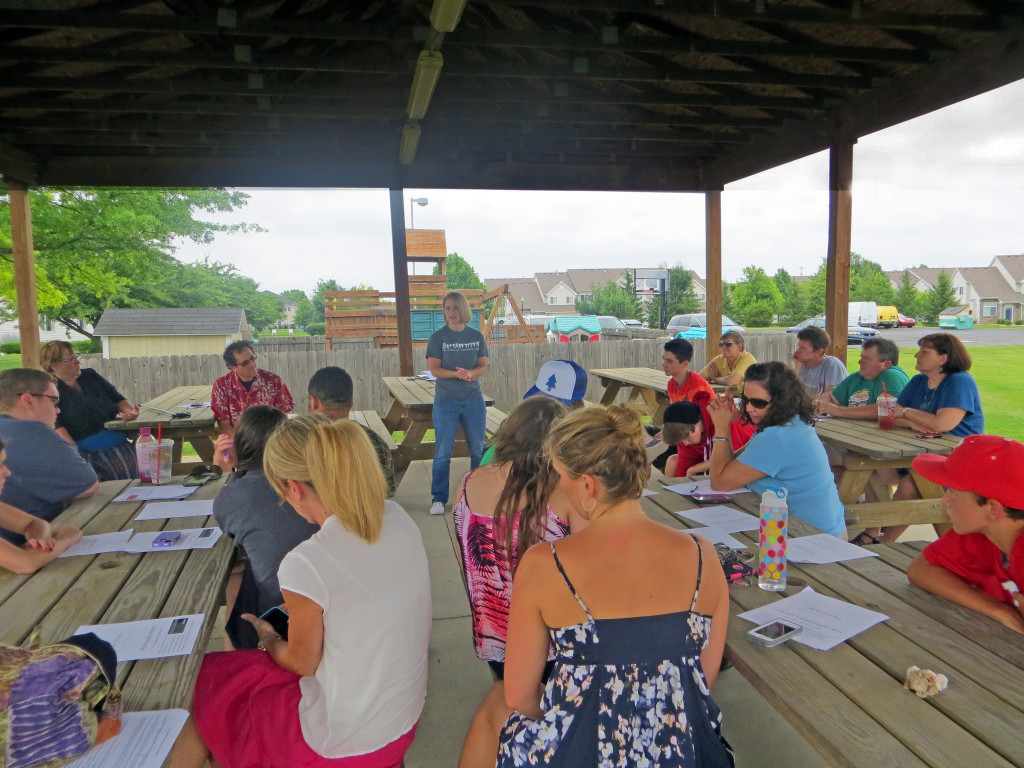 The second portion of the gathering focused on safety awareness and self defense techniques. Recommended Fourth Dan Black Belt Deanna Dicken from North Indy Taekwondo shared a discussion about general safety principles and ways to avoid danger. It included suggestions on how to escape a variety of dangerous situations.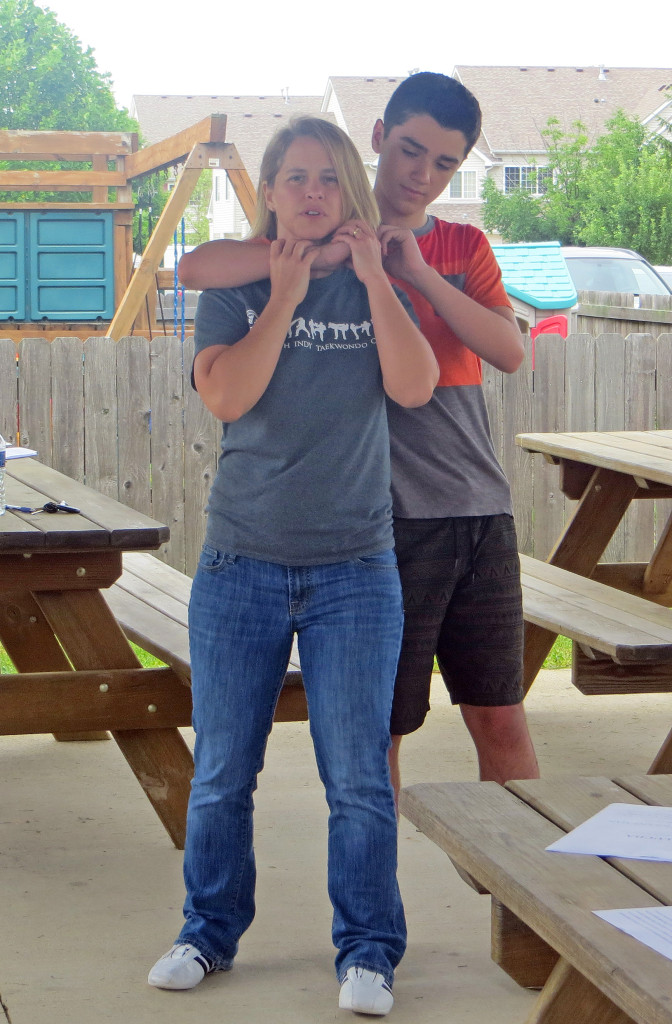 Mrs. Dicken modeled several physical attacks and simple ways to escape.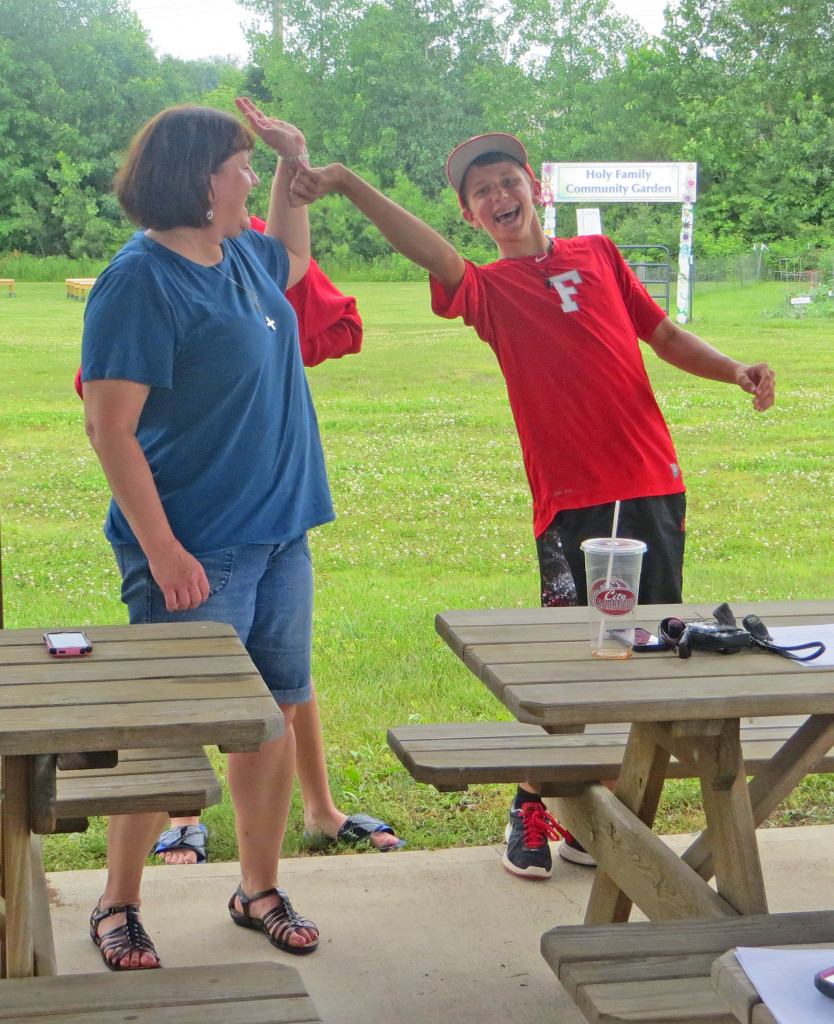 Students, adult mentors, and parents were encouraged to practice the escape techniques.
As is often the case at Holy Family, we ended the evening with a pitch-in picnic meal. Thank you to all who made the afternoon possible. We are almost ready to go and serve at the Episcopal Mission Center! Our next Mission Trip gathering is planned for July.  jjohnston@hfec.org