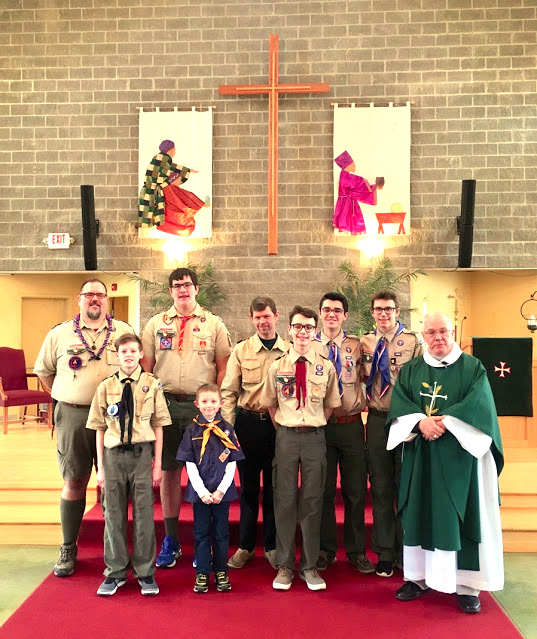 On Sunday February 4th, The Reverend Larry Walters recognized the boys and men of Holy Family who are active in the Boy Scouts of America. The Boy Scouts of America designates the Sunday that falls before February 8 (Scouting Anniversary Day) as Scout Sunday, which is the primary date to recognize the contributions of young people and adults to Scouting.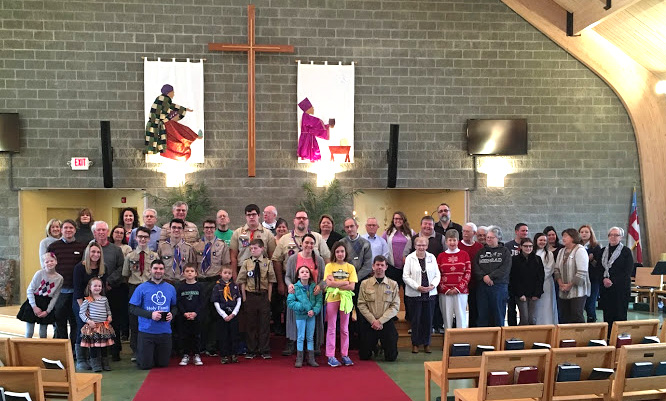 During the blessing, Father Larry also called forward all people who have participated in scouting or contributed to the advancement of Boy Scouts through volunteering, financial support, and prayers. Nearly every person at the 10 AM service had been impacted by Boy Scouts. Holy Family is the proud charter organization for Troop 199 in Fishers. Questions regarding boy scouting can be directed to Scoutmaster Bryan Spellman via the church office. admin@hfec.org
---
Holy Family celebrated the birth of our Lord with friends and family.. Please
CLICK HERE
to view photos from our Christmas events and worship services.
Merry Christmas!
---