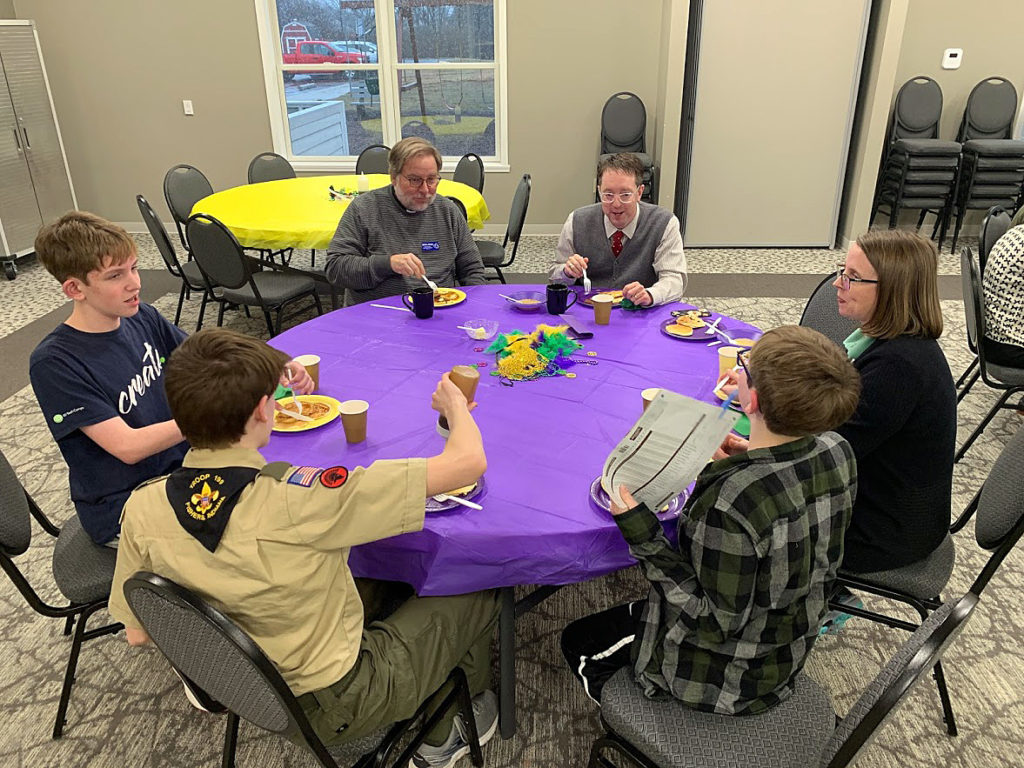 On February 25th, Holy Family held its annual Shrove Tuesday Pancake Supper youth group fundraiser. Guests enjoyed several different types of homemade pancakes and other treats. Special thanks are extended to those who prepared the food and to those who attended to support the youth. For more information about Holy Family youth group projects, please contact Youth Directors Ben and Bethany Paden.
youthministry@hfec.org
To view more photos from the
Shrove Tuesday Pancake Supper,
please click HERE.