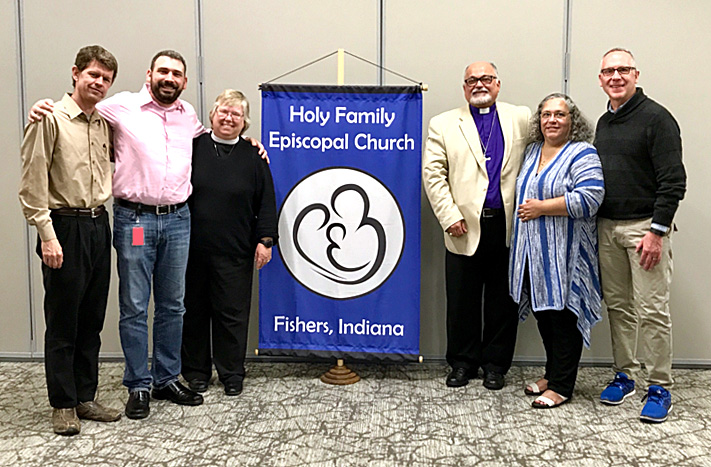 Pictured from left to right: Bryan Luce (Global Missions Ministry representative from Holy Family), Ben Paden (Senior Warden), The Reverend Cathy Scott (Deacon), Rt. Reverend Mauricio Andrade and Sandra Andrade (Diocese of Brasilia), and The Reverend Jeff Bower.
We have prayed for our companion Diocese of Brasilia for many years.
Thursday
evening at Holy Family was spent meeting with Bishop Mauricio Andrade and his wife Sandra from Brasilia. They shared their story of faith along with successes and challenges with their new Diocese and were warmly received by many of our parishioners. We received a gracious invitation to visit them soon as well. Many thanks to all who assisted in helping make for a wonderful and enriching evening building new relationships. More information about the Diocese of Brasilia can be found by clicking
HERE.
– Bryan Luce, Global Missions Ministry of the Episcopal Diocese of Indianapolis representative