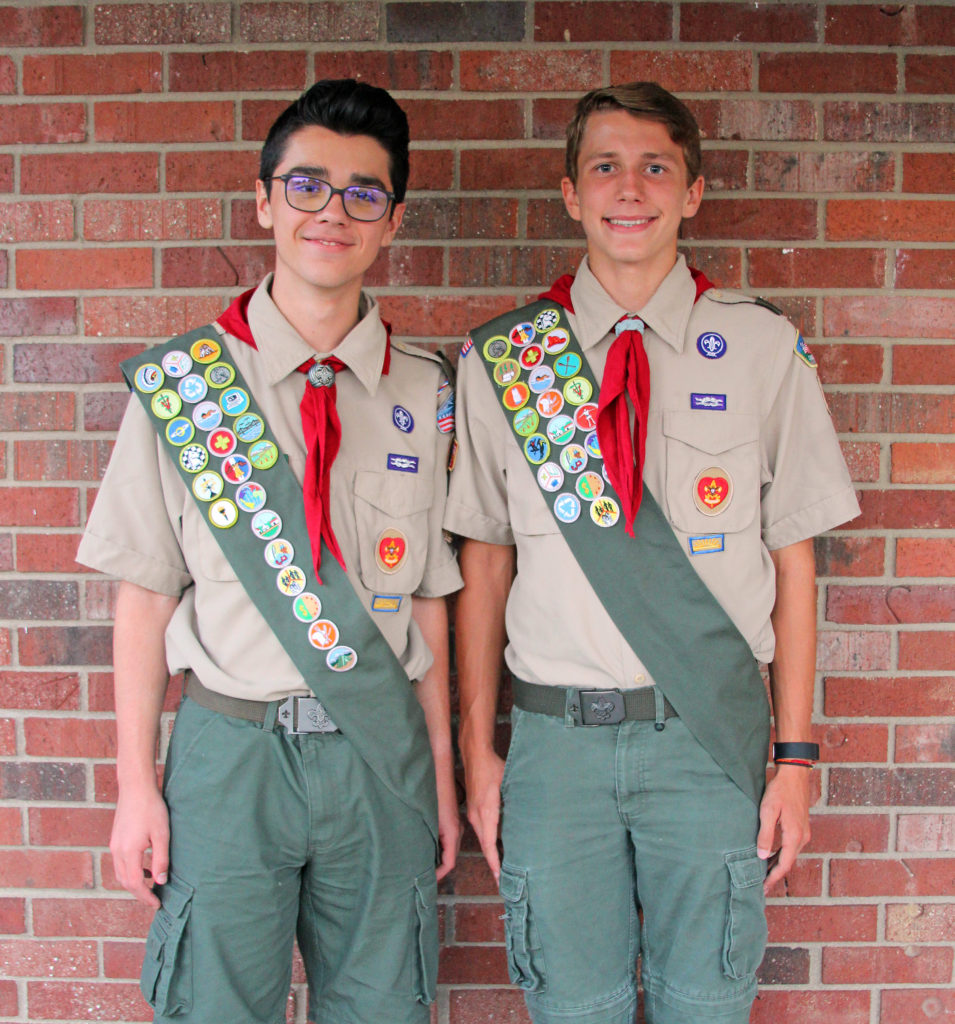 Ian Johnston and Thomas Canter
In the summer of 2016, Holy Family gained two major improvements to the church grounds by way of Eagle Scout projects. Two members of the Holy Family Youth Group hold the rank of Life Scout with Troop 109 in Fishers and chose their home church to fulfill their Eagle Scout project requirements. Both scouts led volunteer teams of youth and adults from the church and Troop 109 in order to complete their projects.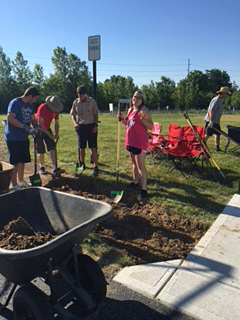 In July 2016, Thomas Canter made improvements to Holy Family's outdoor chapel area.* He created a gravel path from the parking lot to the outdoor chapel in order to make it handicap-accessible and more convenient for all congregation members.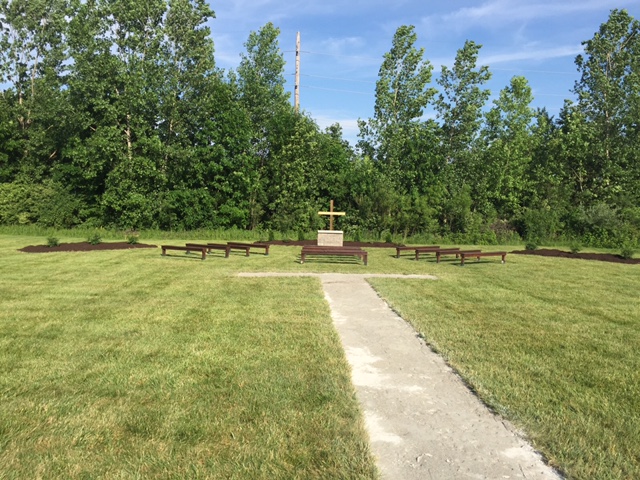 He also added landscaping around the outdoor chapel with burning bushes, arborvitae trees, dwarf Korean lilacs, and mulch. The final piece of Thomas' project was building a large, wooden cross for the altar area. The outdoor chapel is used several times a year by small groups within the church as well as the entire congregation.
In August 2016, Ian Johnston built a tool shed for the Holy Family Community Garden. The garden was established in 2011, and a portion of the produce grown is donated weekly by gardeners to a local food pantry. The shed project included building a platform base, then constructing and installing the shed.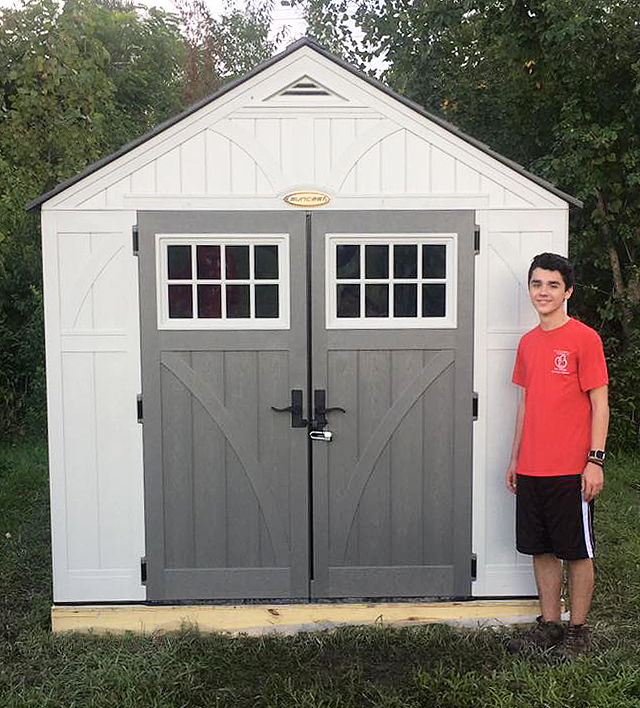 The shed will hold the lawn mower, trimmer, hoses, and other supplies needed to maintain the garden area. It will also provide the community gardeners a place to store their personal tools throughout the growing season.
Holy Family wishes to thank Thomas, Ian, their families, and all volunteers for their hard work and dedication to improving the church grounds.
* The outdoor chapel altar and benches were completed as a Girl Scout Gold Award project by Holy Family Youth Group member Ellen Everett in 2015.