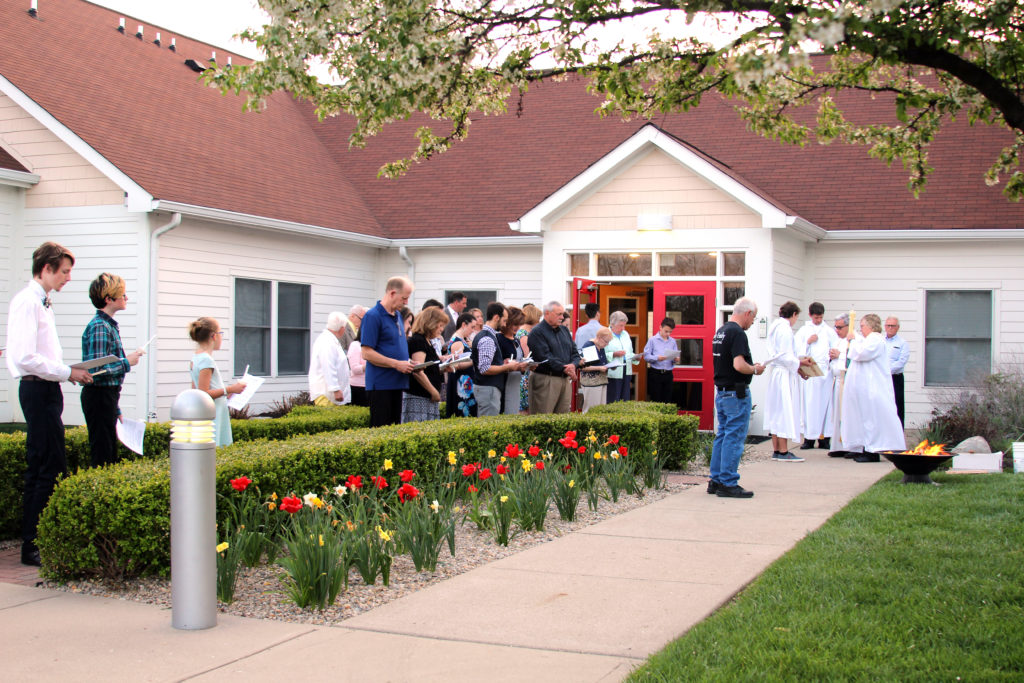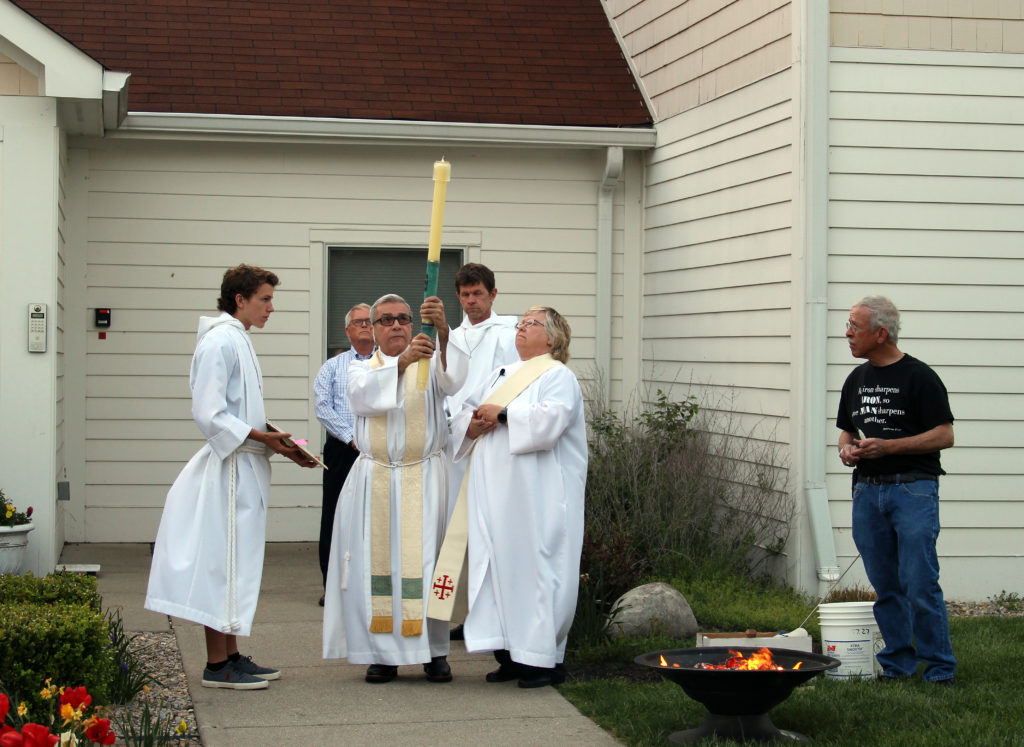 O God, through your Son you have bestowed upon your people the brightness of your light: Sanctify this new fire, and grant that in this Paschal feast we may so burn with heavenly desires, that with pure minds we may attain to the festival of everlasting light; through Jesus Christ our Lord. Amen.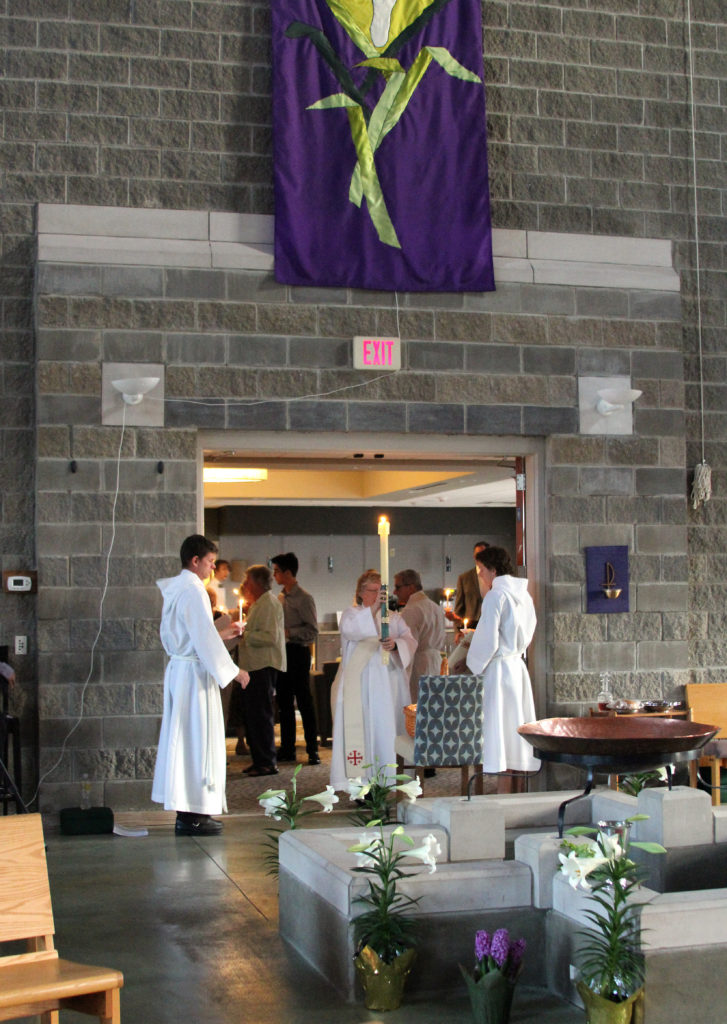 The light of Christ. Thanks be to God.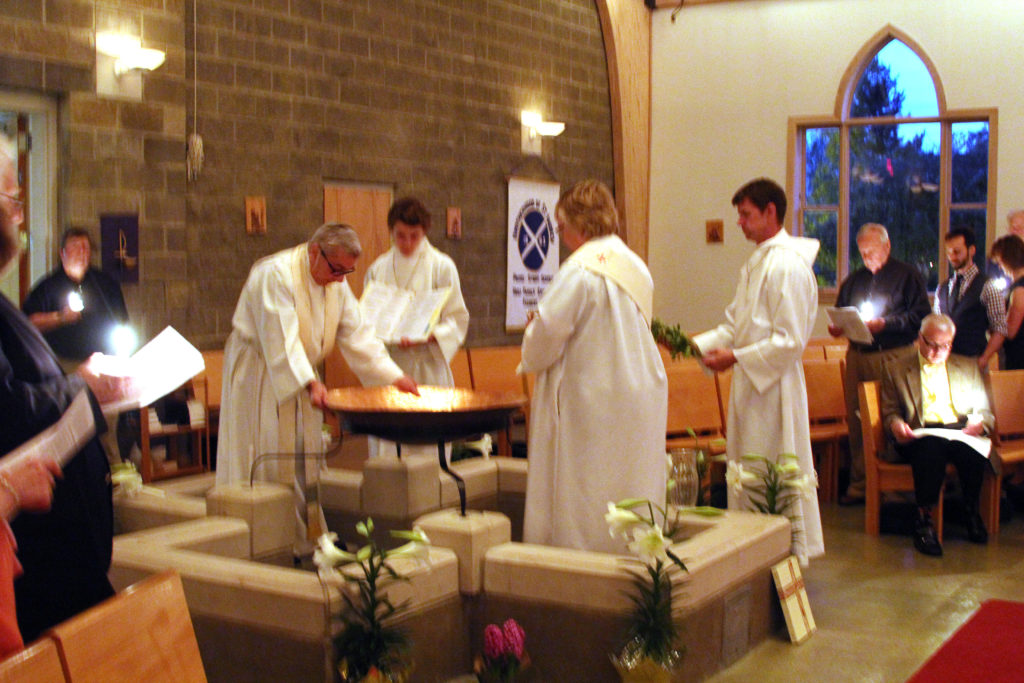 May Almighty God, the Father of our Lord Jesus Christ, who has given us a new birth by water and the Holy Spirit, and bestowed upon us the forgiveness of sins, keep us in eternal life by his grace, in Christ Jesus our Lord. Amen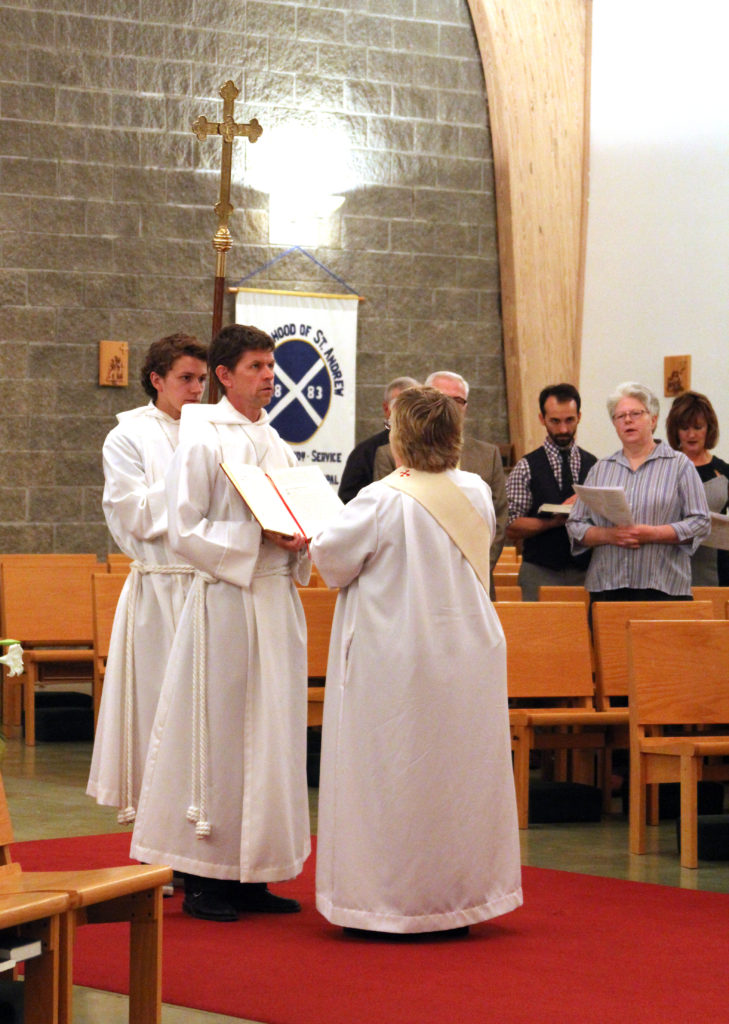 View our entire Easter Vigil service by clicking HERE.