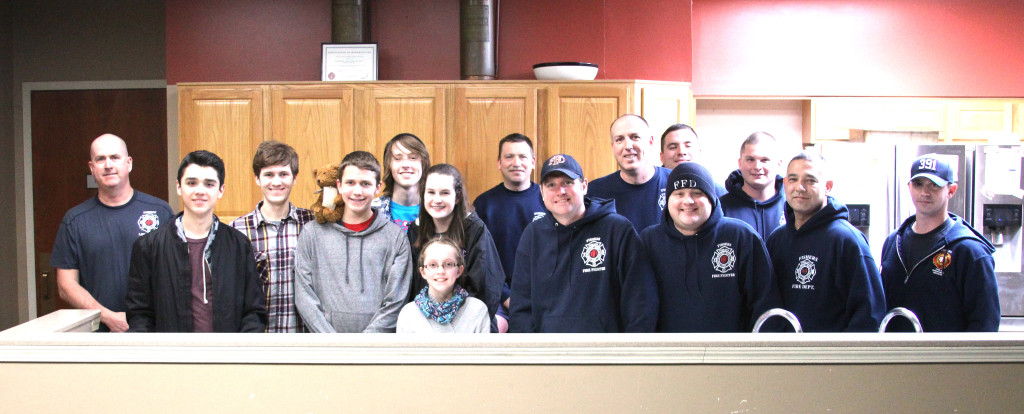 This weekend members of our Youth Group gathered to cook and deliver pizzas to firefighters at Station 91 in Fishers. As part of their Lenten lock-in, students wanted to serve those in our community who typically serve others.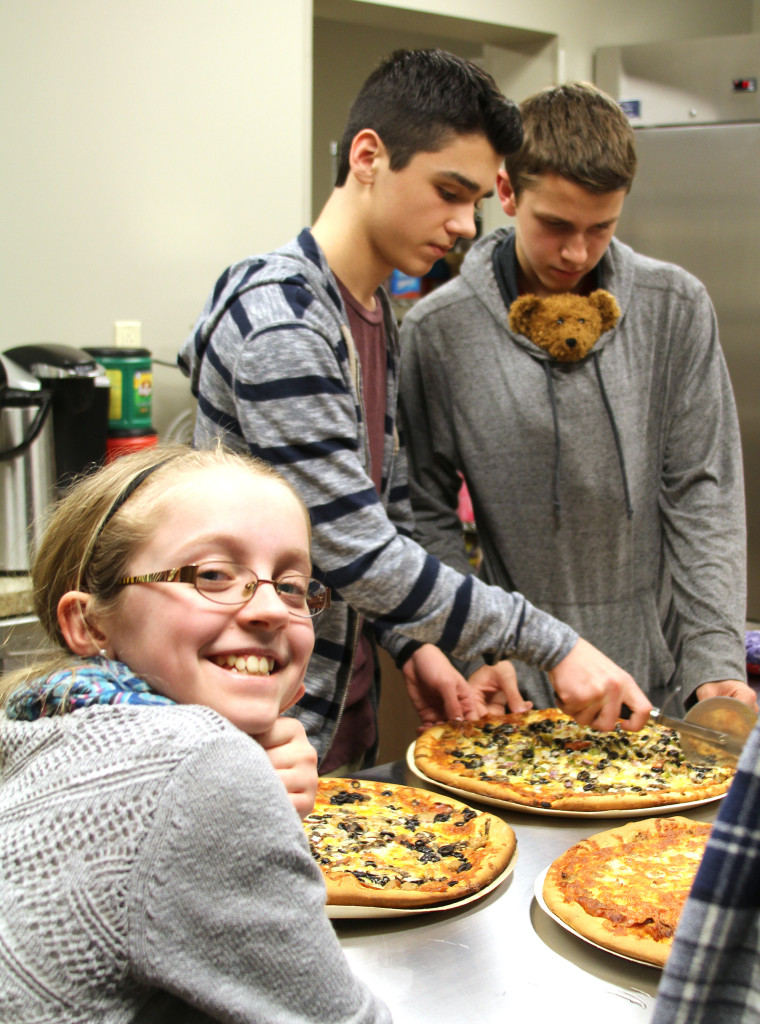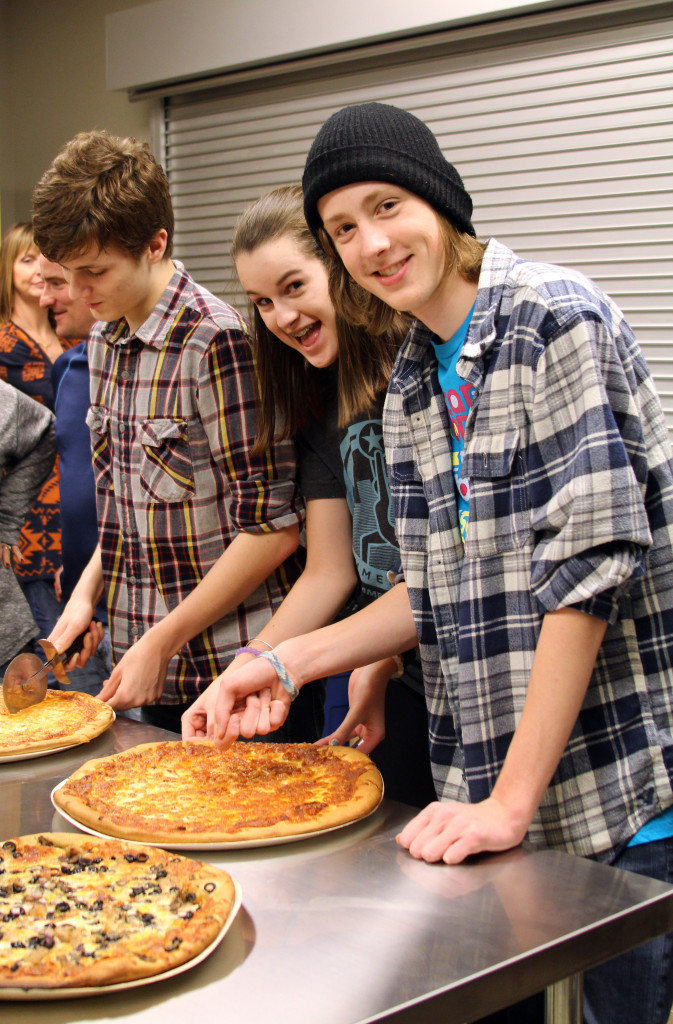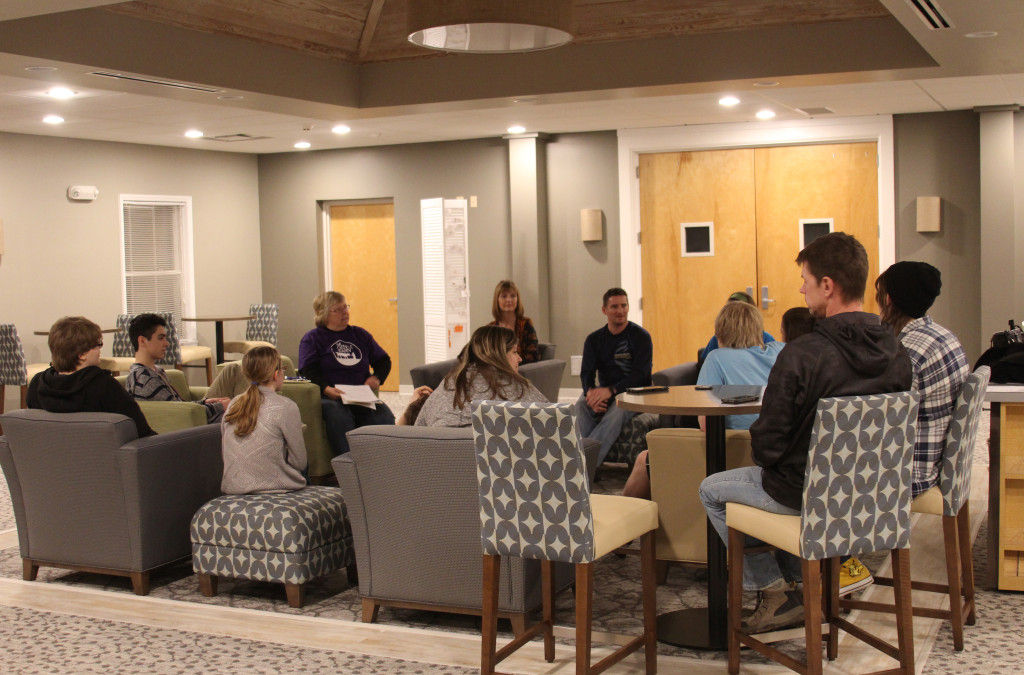 Upon returning to the church, Deacon Cathy led a spiritual session about forgiveness.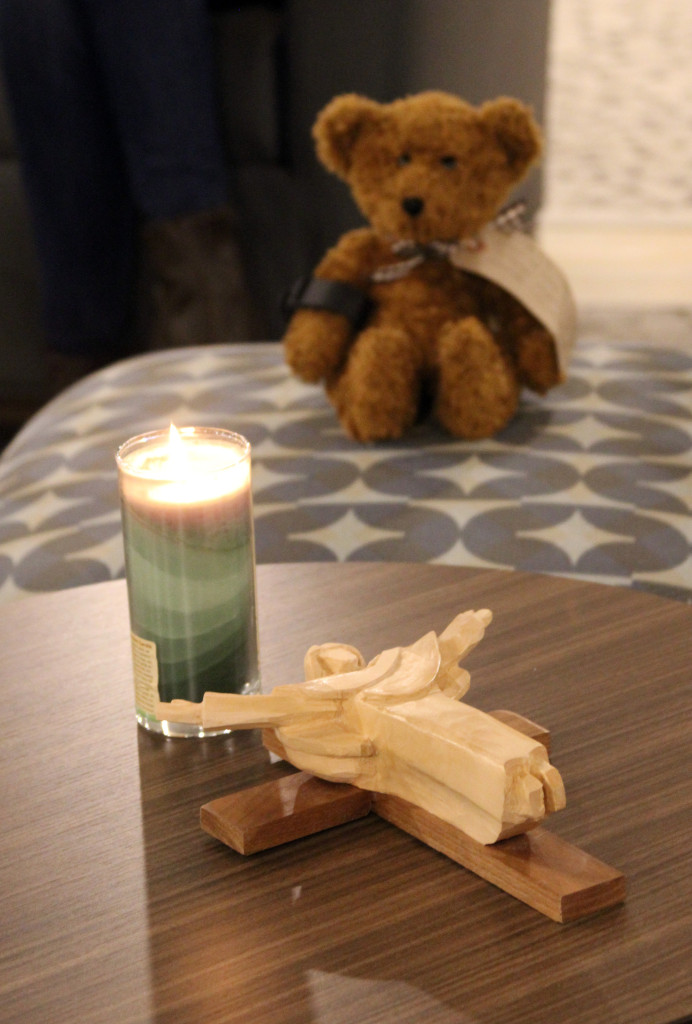 Our new pal, Larry the bear, even took time to reflect with the students.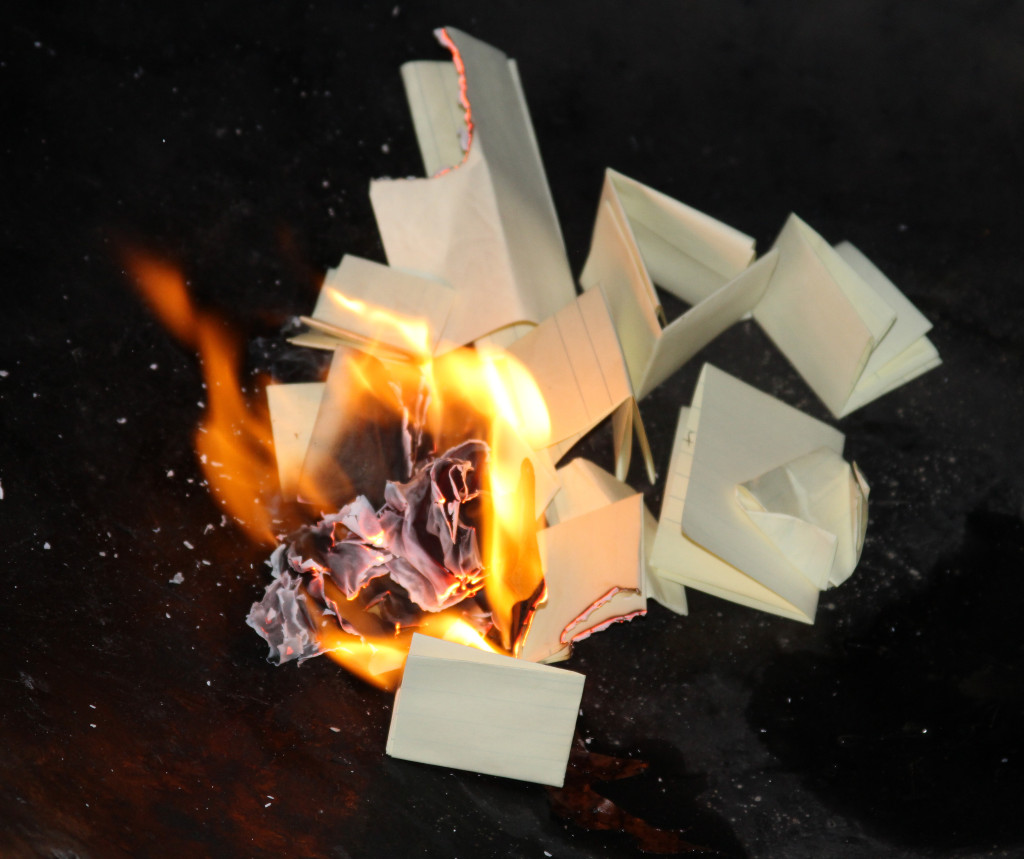 As part of the meditation, everyone wrote down the name of someone who had been forgiven, needed forgiveness, or had offered them forgiveness. The names were offered up in prayer and firelight.
The evening finished with a pizza dinner and typical lock-in activities. For more information about Holy Family's Youth Group please contact hfecyouthgroup@gmail.com.