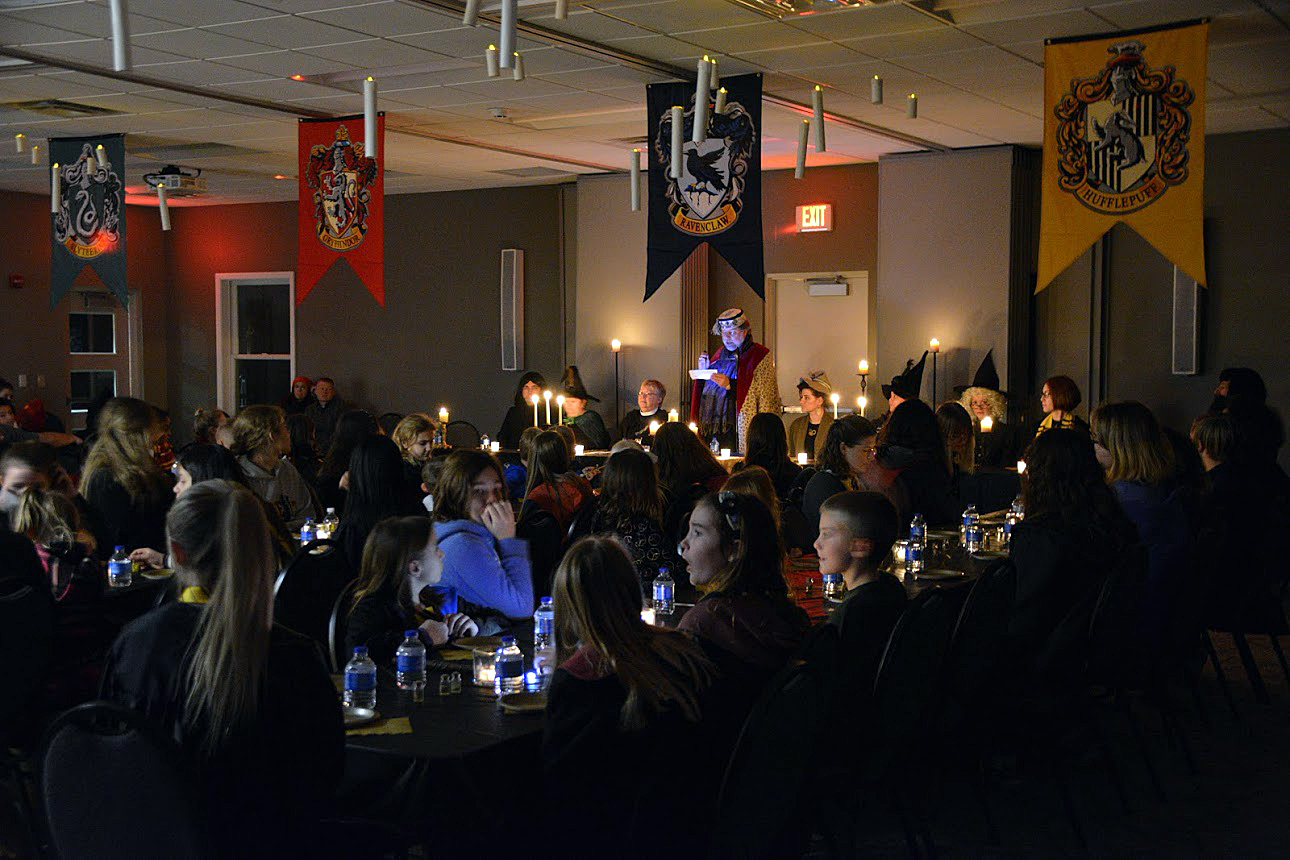 Holy Family invited children of all ages to enjoy an adventure of discipleship to uncover the Gospel at Hogwarts. Scripture passages included The Wedding Feast at Cana, The Parable of the Sower, and the Second Epistle of Paul to Timothy. This multigenerational adventure took place on November 17, 2018 from 6:00-8:00 PM. Led by House prefects, guests attended a variety of classes at Hogwarts including Herbology and Potions, played a rousing game of Quidditch, and shared fellowship with treats in the Great Hall.
View photos from the 2018 Gospel at Hogwarts HERE.
This was the second annual Hogwarts event at Holy Family. View photos from Holy Family's 2017 Gospel at Hogwarts by clicking
HERE
.
Contact Children's Ministry Director Jolene Johnston for more information. jjohnston@hfec.org