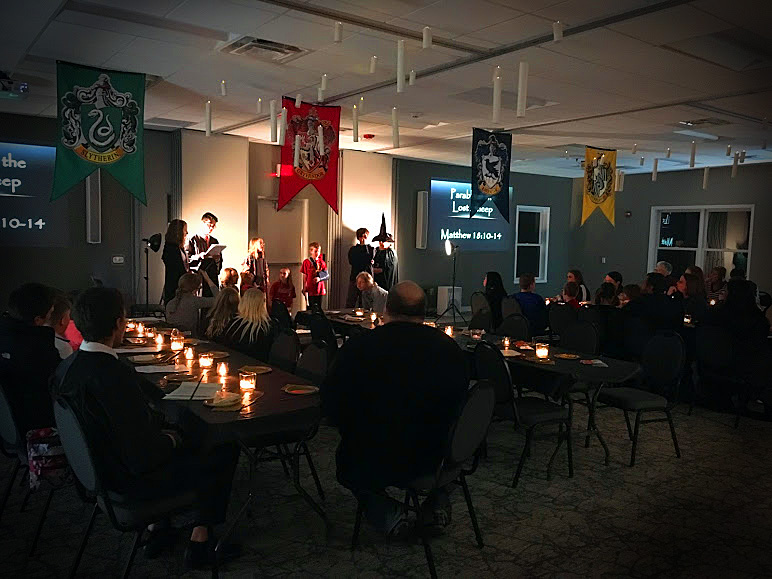 The four Houses of Hogwarts, accompanied by their House Prefects and Professors, participated in a search for Gospel passages hidden within Hogwarts. Once the Gospel passages were discovered by each House, House members acted out the passage, in front of all the Houses, in the Great Hall and discussed how that passage was similar to a clip from a Harry Potter movie. House members learned about the compassion and generosity of Jesus and made connections to their own lives. All, from the youngest to the oldest, discovered their call to discipleship is both a covenant with God and an adventure that is never-ending.
View photos from our special Children and Youth Ministry
Gospel at Hogwarts by clicking HERE.
Contact Children's MInistry Director Jolene Johnston for more information. jjohnston@hfec.org