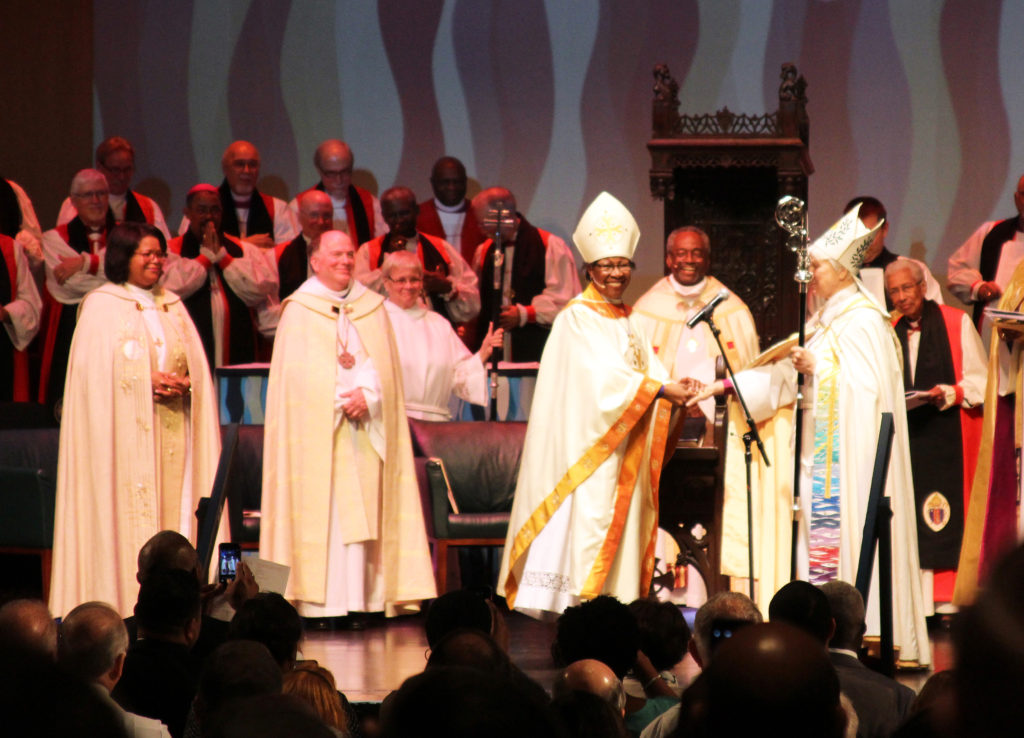 Today we celebrated the ordination and consecration of Rt. Rev. Jennifer Baskerville-Burrows, the 11th Bishop of the Diocese of Indianapolis. The event was attended by nearly two thousand people at Clowe's Memorial Hall at Butler University. Various readings and hymns were presented in English and Spanish. Bishop Jennifer is the 1,100th Bishop to be ordained in the Episcopal Church. Rt. Rev. Catherine Waynick, 10th Bishop of the Diocese of Indianapolis, presented Bishop Jennifer with the Diocesan crosier (pastoral staff.)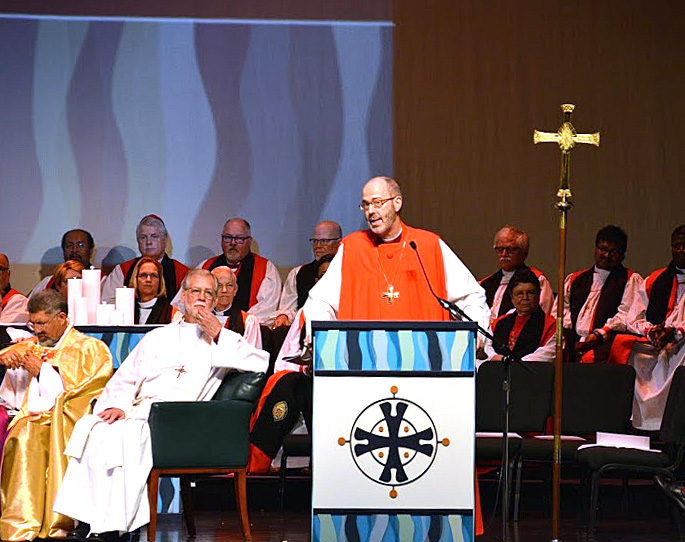 The homily was given by the Rt. Rev. Jeffrey Lee, 12th Bishop of the Diocese of Chicago. Bishop Lee was the original church planter for Holy Family in Fishers and warmly addressed the parish in his opening remarks.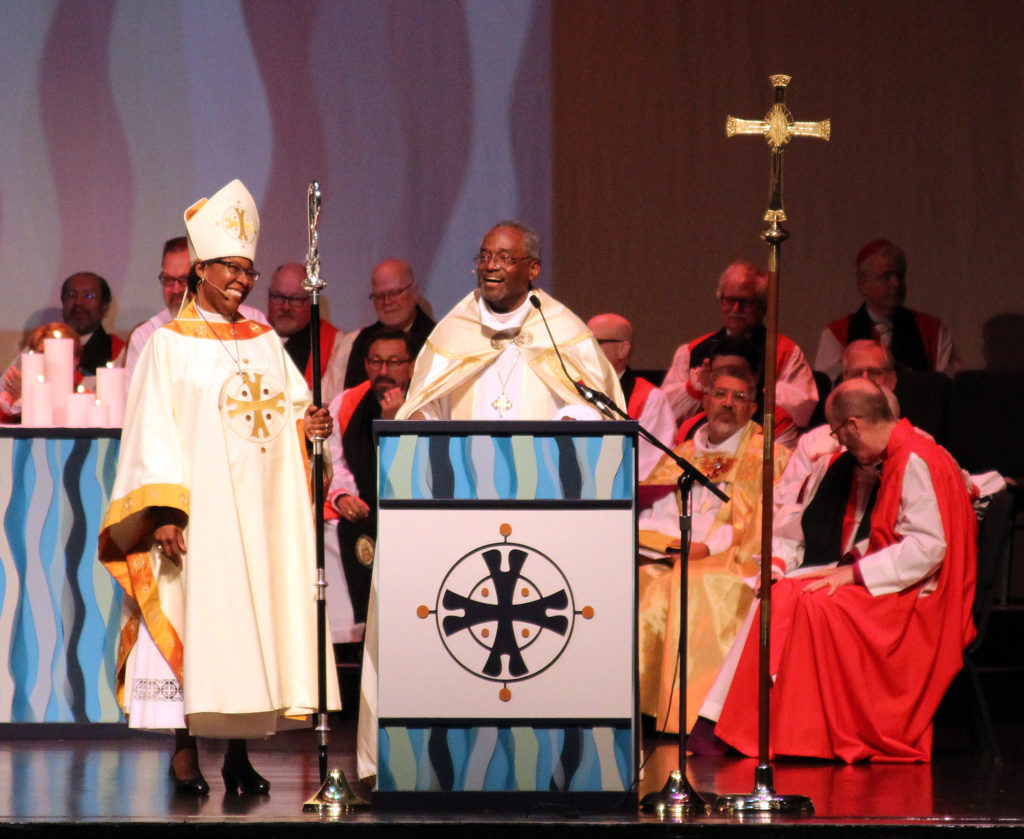 The chief consecrator for the ordination was The Most Rev. Michael Curry, Presiding Bishop of The Episcopal Church. You may view the video of the entire consecration celebration by clicking
here
. Additional photos from the event can be seen
here.
For more information about the Diocese of Indianapolis, please visit the
Diocesan website
.
---