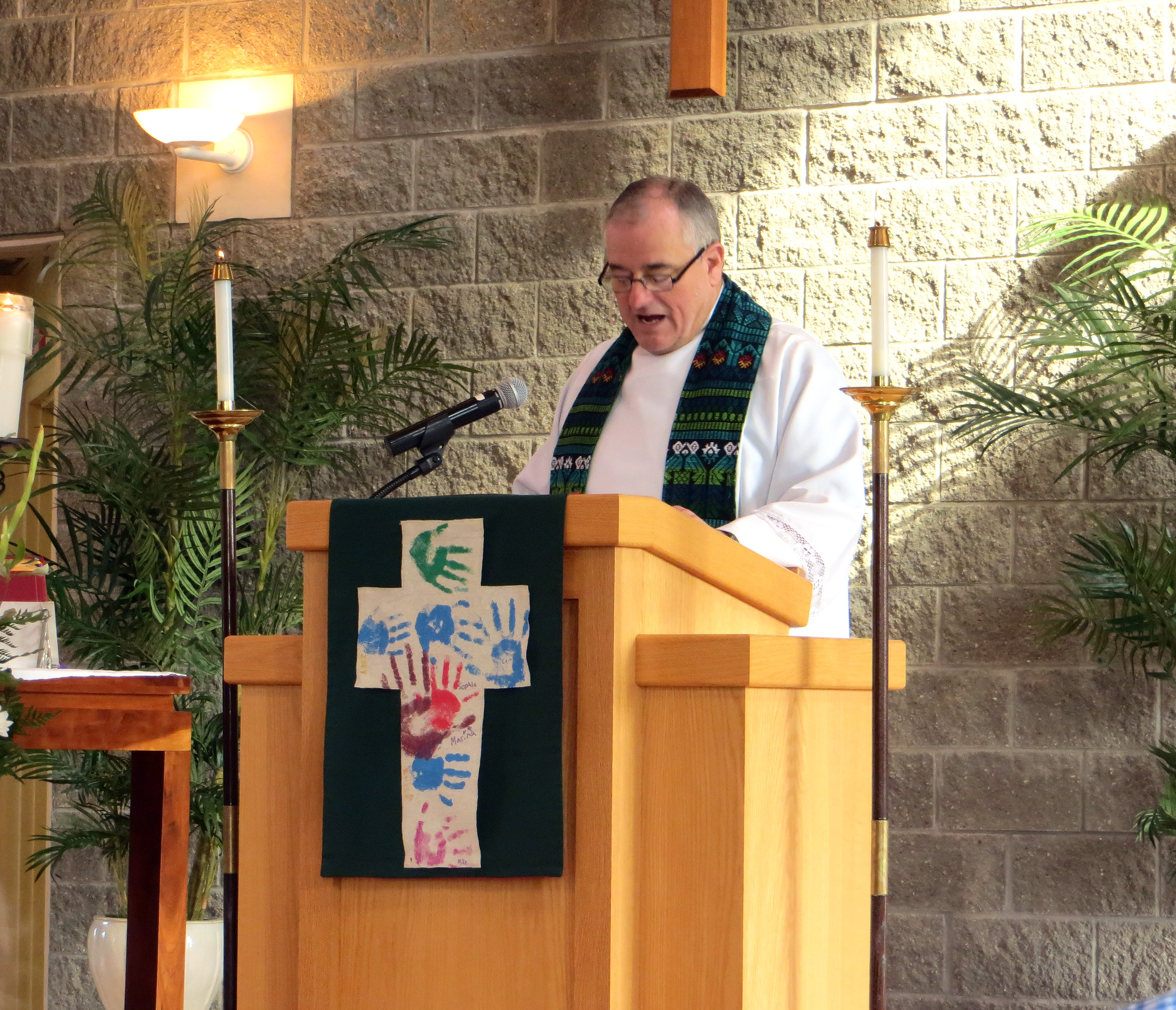 Today the Reverend Michael Galvin, Rector, rejoined his congregation at Holy Family following a fourteen week summer sabbatical. Father Mike spent time in Europe as well as the United States in a time of spiritual and physical renewal.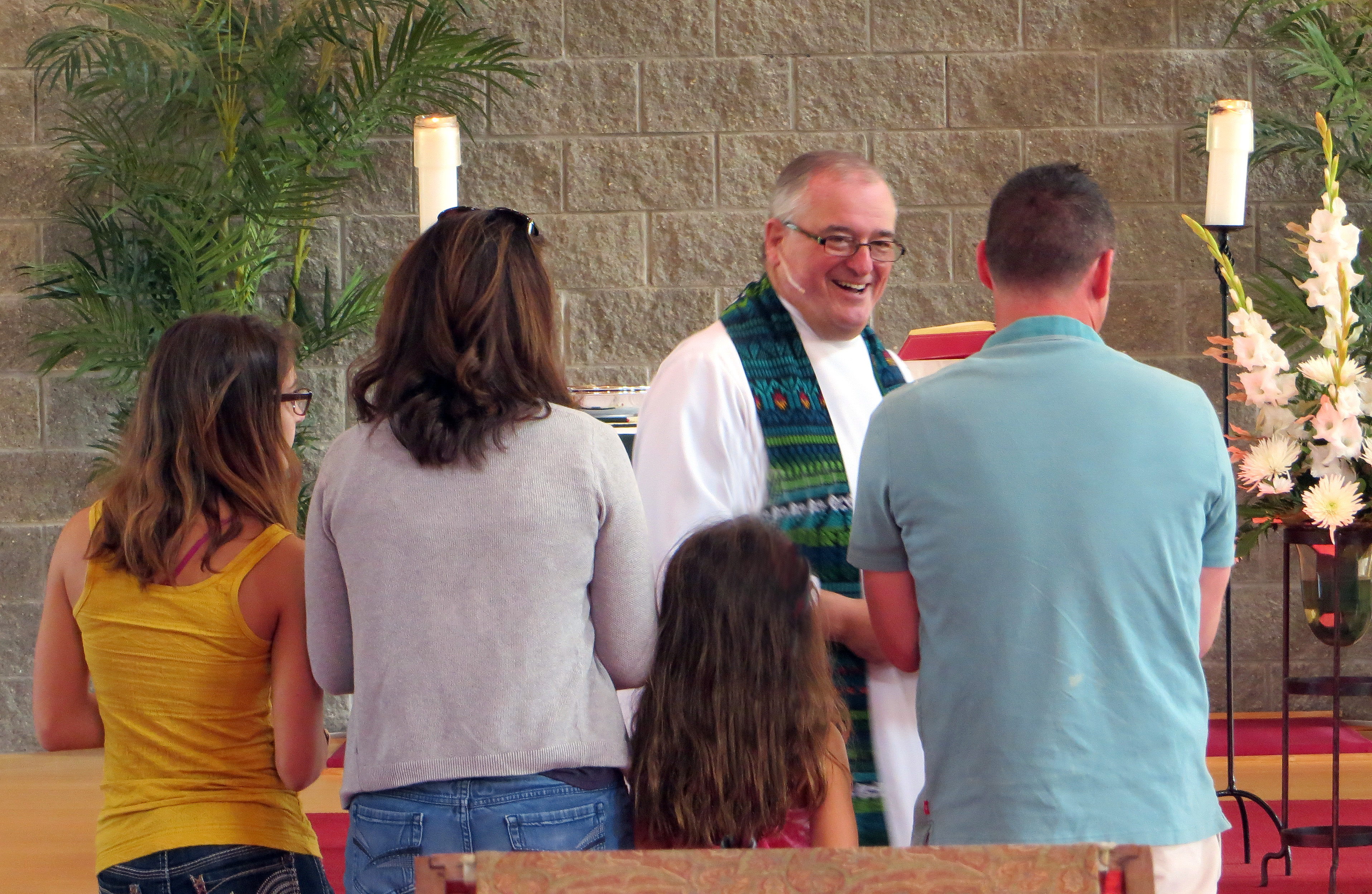 Our "holy village" was extremely excited to have Father Mike back in church with us.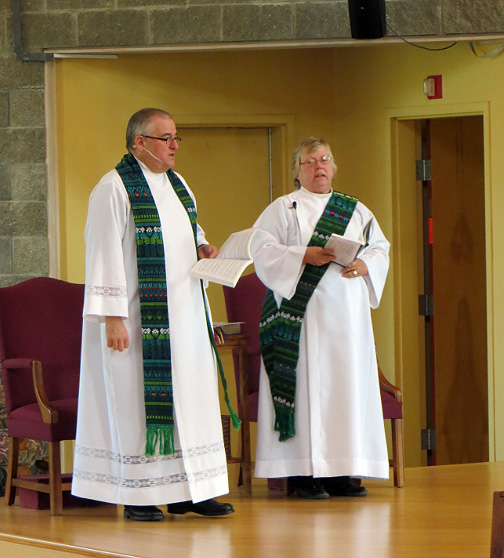 Father Mike spent some time greeting congregation members and visitors and chatting.
Holy Family's Hannah chapter of the Order of the Daughters of the King hosted a delicious hospitality hour following the 10 AM service to welcome Father Mike. Members of the 8 AM service also provided treats between our Sunday services. Father Mike plans to share stories from his sabbatical during a 9 AM Adult Forum presentation in September. Details will be posted shortly.