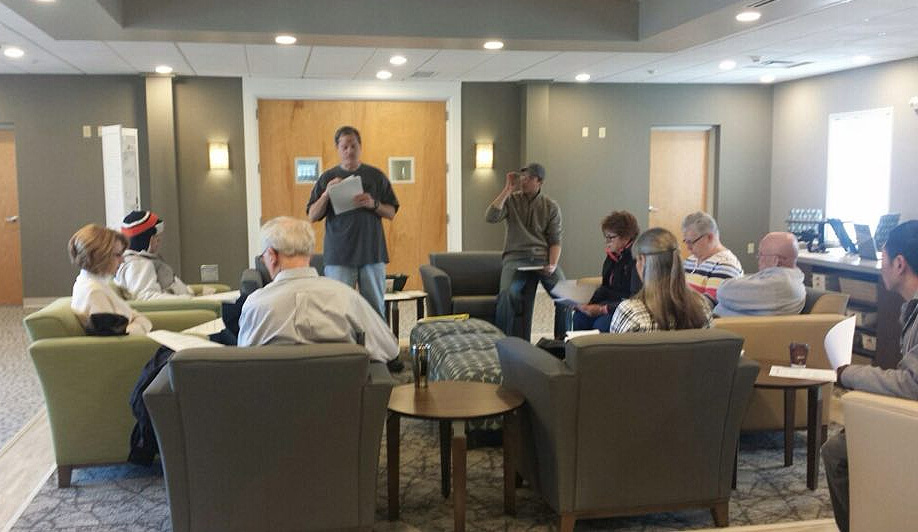 The Holy Family Community Garden is exactly that, a community of gardeners! Of the 32 individuals and families who garden in it, 28 (88%) are not members of Holy Family. They are members of the surrounding community. Every year gardeners express how much they appreciate Holy Family providing this garden area, and every year we get emails from others saying, "I have a friend who gardens there and I'd like to see if I can get one." Or, "I live nearby and I think this is wonderful! Do you have a spot available?" The gardeners recently kicked off the 2016 growing season with an informational meeting and planning session.
Everyone works together to make it happen! Recently we saw clear evidence of this community coming together to help one another. When James' trailer broke down, he was unable to bring his tractor tiller. With only a rented hand tiller, our job of tilling 63 garden plots looked daunting, at best. Call it what you will, but in my words "God happened" that day!
Several gardeners showed up and began helping clean up and take turns on the hand tiller. Boy Scouts came and helped tear down the old compost bins and rake old grass from plots to help the tiller get through. A mom and her young Girl Scout showed up and asked how they could help, then spent the next couple of hours pulling weeds and removing old tomato cages.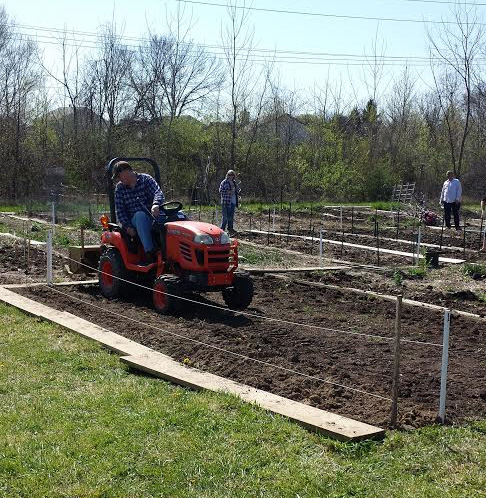 And then, something really amazing happened. A man came up to us and said he drove by and saw us working. He said he had a Kubota tractor with a 5 foot-wide tiller on the back, and asked if we'd like his help. We agreed and asked what he would charge. "No charge," he said, "just Christians helping Christians." He spent the next few hours tilling up 50+ plots, much to the relief of many arms and backs. He requested nothing in return. The odds of someone in a suburban neighborhood having a tractor/tiller like that are very low. He just happened to drive by that day and was kind enough to help. God's love for us was obvious that day. I really do believe that. If ever there was a true "community" garden, Holy Family's is it!
submitted by Jim Agnew, Community Garden Co-Chair
---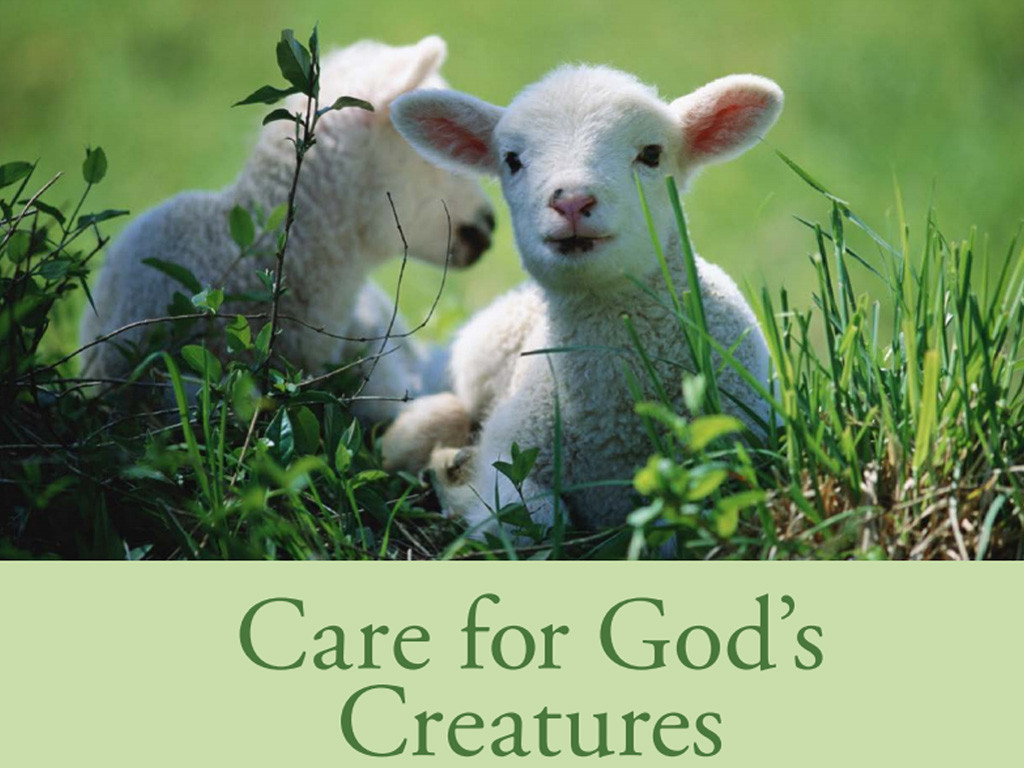 Earth Day was first celebrated in 1970 for awareness, understanding, and support of the environment. Since that time, it has been an annual event, celebrated worldwide on
April 22
. Please enjoy the following resources to help preserve God's creation.
---
Mobile users please
CLICK HERE
to view the entire post with more photos.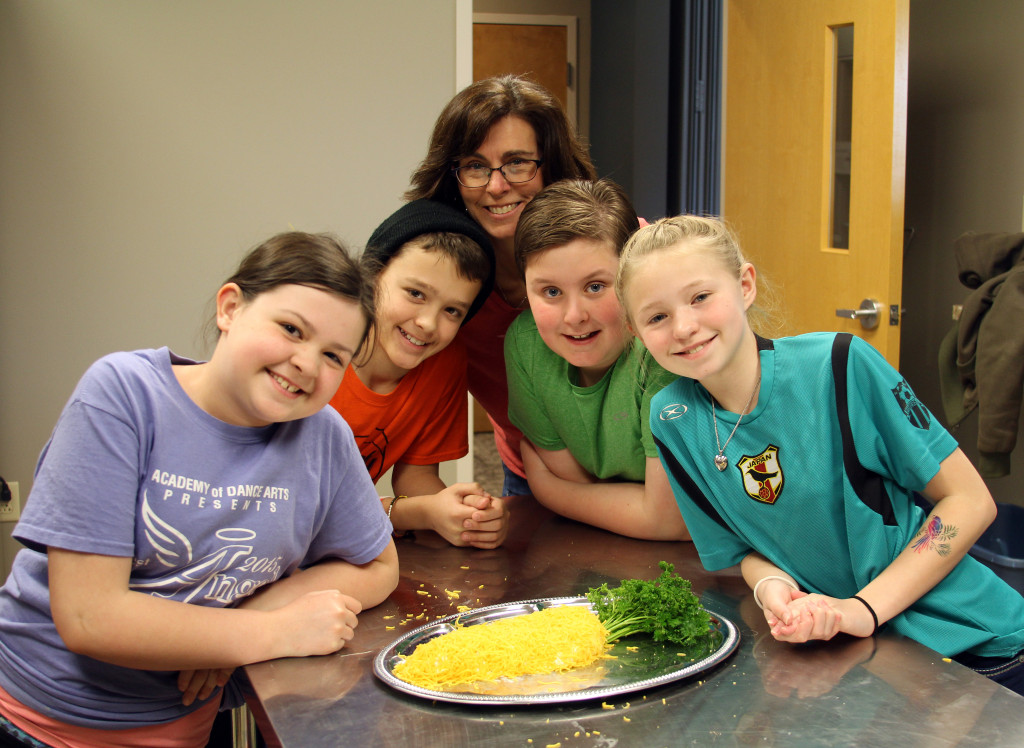 Students from our Disciples Sunday school class gathered recently to prepare snacks for a special hospitality brunch. They enjoy working together to serve others, particularly with food preparation.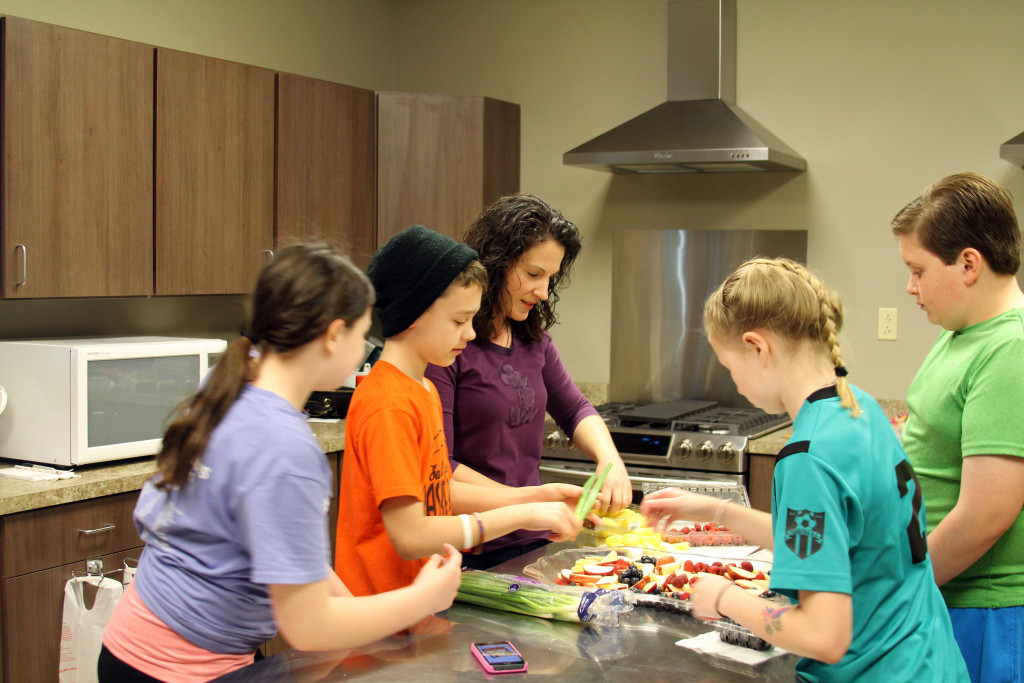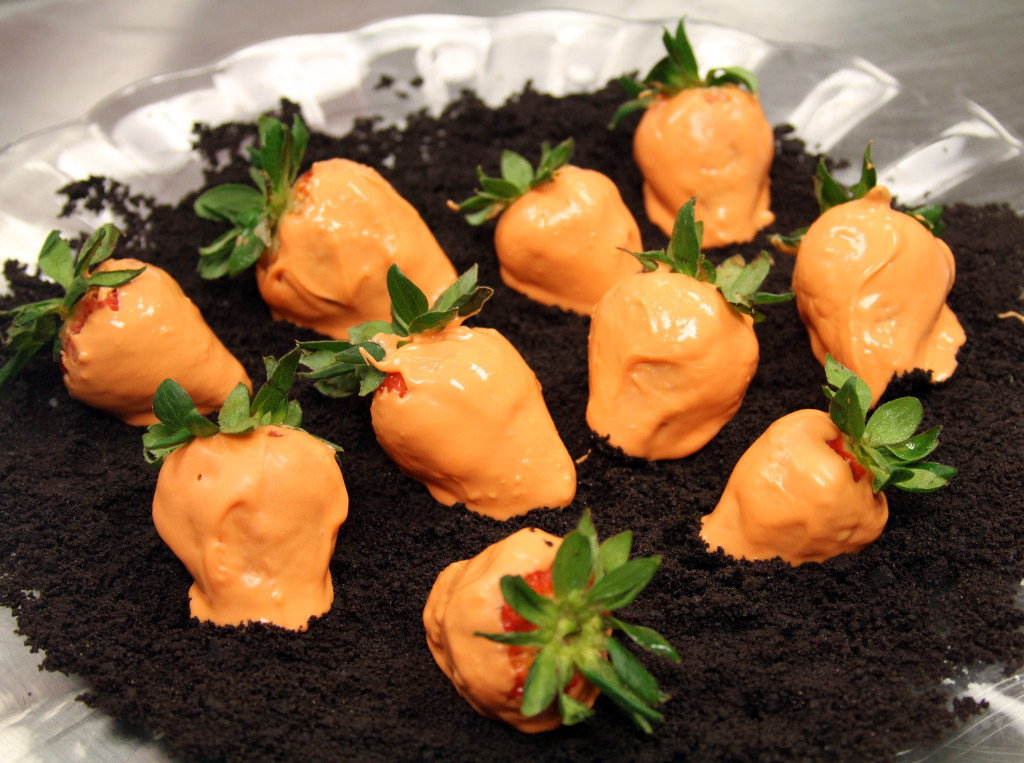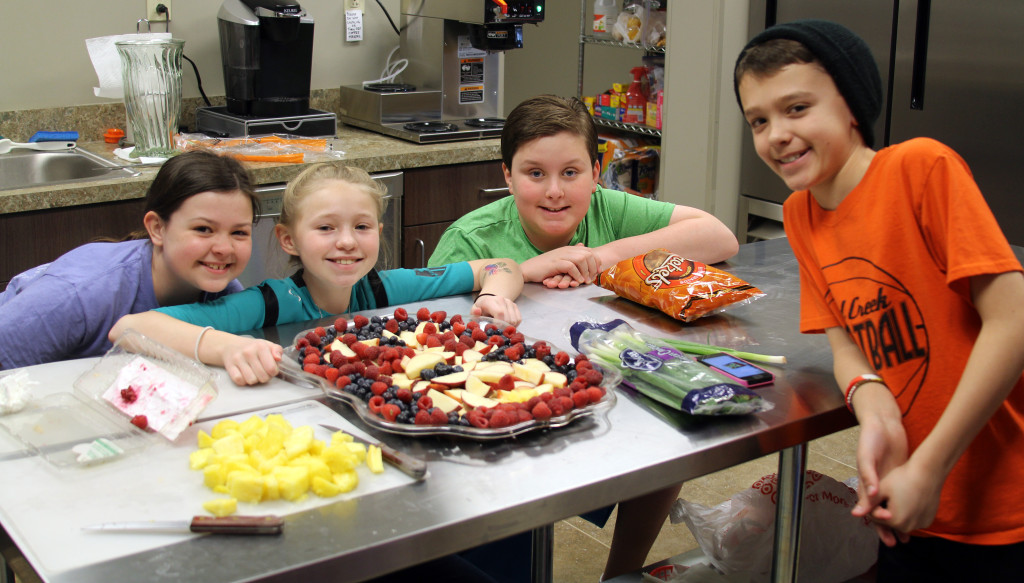 ---
Dear Friends of Holy Family,
This afternoon, Bishop Cate released a letter from the House of Bishops of the Episcopal Church.  Please see that letter below, and do pray for our nation.
Blessings,
Fr. Mike+
_________________________________________________________
Episcopal Bishops Issue A Word to the Church
"We reject the idolatrous notion that we can ensure the safety of some by sacrificing the hopes of others."
March 15, 2016
The House of Bishops of The Episcopal Church, meeting in retreat, unanimously approved the following Word To The Church.
A Word to the Church, Holy Week 2016
"We reject the idolatrous notion that we can ensure the safety of some by sacrificing the hopes of others."
On Good Friday the ruling political forces of the day tortured and executed an innocent man. They sacrificed the weak and the blameless to protect their own status and power. On the third day Jesus was raised from the dead, revealing not only their injustice but also unmasking the lie that might makes right.
In a country still living under the shadow of the lynching tree, we are troubled by the violent forces being released by this season's political rhetoric. Americans are turning against their neighbors, particularly those on the margins of society. They seek to secure their own safety and security at the expense of others. There is legitimate reason to fear where this rhetoric and the actions arising from it might take us.
In this moment, we resemble God's children wandering in the wilderness. We, like they, are struggling to find our way. They turned from following God and worshiped a golden calf constructed from their own wealth. The current rhetoric is leading us to construct a modern false idol out of power and privilege. We reject the idolatrous notion that we can ensure the safety of some by sacrificing the hopes of others. No matter where we fall on the political spectrum, we must respect the dignity of every human being and we must seek the common good above all else.
We call for prayer for our country that a spirit of reconciliation will prevail and we will not betray our true selves.
The Episcopal Church House of Bishops met in retreat March 11 – 15 at Camp Allen Conference Center in Navasota, TX.
---